We may earn money or products from the companies mentioned in this post.
Diving into social media as a new coach can feel overwhelming. Sure, posting regularly is good, but to truly make a splash, you need a powerful strategy. This is where artificial intelligence comes in.
Incorporate AI into your coaching approach to refine, simplify, and tailor the experience for you and your clientele. It's not about robots running your sessions, but tools that help you connect better and stand out!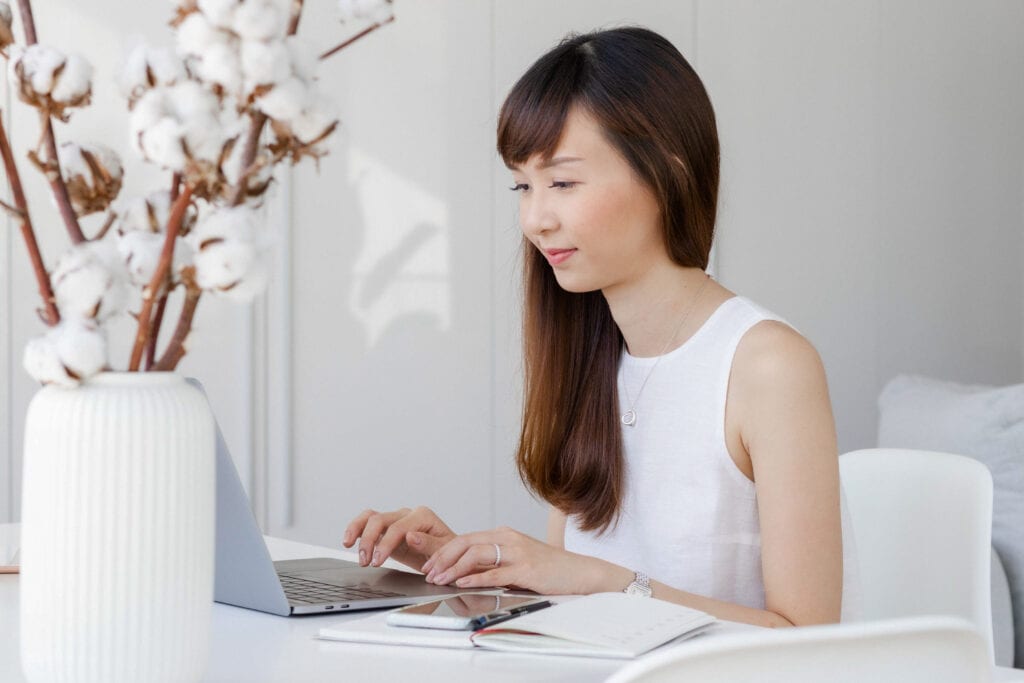 Want to use AI to boost your coaching on social media? This guide can help you understand your audience better and set you up for online success.
1. Explore Predictive Audience Segmentation
Predictive audience segmentation is a technique where AI and data analytics are used to anticipate the preferences and behaviors of different audience segments. It forecasts future actions or tendencies.
For coaching businesses, this means pinpointing which audience group might be most receptive to specific offerings.
Take a life coach who uses AdEspresso as an example. Through predictive analysis, the coach might discover that a segment of their audience, perhaps younger professionals in their late 20s, shows a high engagement rate with webinar content.
With this insight, the coach can tailor their services, maybe by offering more webinars or creating content to address this group's challenges and eventually maximize engagement and potential sales.
2. Create AI-Enhanced Images
Harnessing the power of AI for visual content can provide beginner coaches an edge on social media. AI-driven platforms like DeepArt offer many options to convert standard photos into enthralling visual narratives.
For instance, a wellness coach converting an image of a calm lake into a Van Gogh-esque masterpiece, or a motivational coach transforming a simple snapshot of a mountain summit into an artwork reminiscent of Picasso.
Similarly, a nutrition coach might take a photo of a fresh salad and morph it into a watercolor-styled image, making the content not just informative but also visually appetizing.
Through AI, coaches can craft distinctive visual content that captures the audience's attention and solidifies their brand's identity in the crowded digital space.
3. Utilize Predictive Content Scheduling
Predictive content scheduling empowers coaches to optimize their social media presence by leveraging AI-driven insights on the best times to post. These algorithms analyze vast datasets, looking for patterns in user engagement, activity peaks, and trending topics.
Instead of relying on intuition or generalized best-practice schedules, coaches can tap into these smart tools. Suppose a fitness coach notices an emerging trend in intermittent fasting.
Using predictive scheduling, the coach can time their posts or live sessions to coincide with moments when the audience's interest in the topic is at its peak. Aligning content releases with these times can result in higher visibility and engagement.
4. Try Semantic Analysis for Content Calibration
Semantic analysis for content calibration is the AI-driven process of understanding the underlying meaning and sentiment of a text, especially in social media feedback.
By analyzing words, phrases, and their context, tools like MonkeyLearn can decipher whether the sentiment behind a comment is positive, negative, or neutral.
This offers an invaluable lens for coaches to understand their audience's reactions in real time. After releasing a video on work-life balance, a life coach might notice mixed sentiments.
Through semantic analysis, they can pinpoint that the audience felt the content was too generic. Armed with this nuanced feedback, the coach can refine their approach by creating more personalized content or addressing specific challenges their audience faces.
5. Implement AI-Driven Video Analysis for Webinars
Webinars have emerged as a primary method for coaches to share knowledge, interact with their audience, and establish authority in their niche. However, ensuring consistent audience engagement throughout a webinar is a challenge.
AI tools can analyze viewer behavior during a webinar, highlighting sections with high engagement, such as spikes in viewership, and identifying moments where attention wanes.
If a segment discussing a particular exercise routine witnesses a drop in viewer numbers or engagement, the coach can infer that the topic or its presentation may not be resonating.
Armed with this data, coaches can refine their content by introducing interactive elements, more visuals, or by altering their presentation style.
6. Improve Email Campaigns
Email campaigns remain a potent channel for coaches to engage with their audience, but the integration of AI takes it a notch higher.
Consider a coach specializing in stress management. Using Dynamic Yield and other AI tools, they can detect when a follower interacts with a stress-related post or video on their social media.
The tool can then trigger an automated email to that specific follower, offering a curated guide or a discounted session on managing stress. This level of personalization ensures that the email content aligns seamlessly with the user's current interests and needs.
7. Instantly Refine Ad Campaigns
Social media campaigns, especially paid ones, are dynamic entities that benefit immensely from real-time adjustments. With the advent of AI platforms like Albert, coaches can elevate the efficiency and effectiveness of their campaigns.
These platforms continuously analyze engagement data to inform immediate campaign modifications. For example, a leadership coach may notice that their advertisements are more appealing to professionals on weekdays, likely because of their work-related relevance.
In response, the AI system can quickly adjust the budget allocation to prioritize weekdays. This ensures that the coach's content receives maximum exposure when it has the most significant impact.
Overall, the AI-driven dynamic budget allocation helps coaches achieve the highest possible return on their investment.
8. Engage Prospects with Conversational AI
Conversational AI platforms can help coaches establish immediate personal connections and make a significant difference.
Unlike traditional chatbots that offer generic answers, advanced AI systems can deliver personalized responses tailored to individual queries.
One advanced AI tool that is suitable for this purpose is Rasa. Rasa is an open-source conversational AI platform that allows developers to build context-aware chatbots and virtual assistants.
Suppose a potential client is curious about stress management techniques. In that case, the AI can provide a brief overview, suggest relevant courses, or even simulate a short coaching interaction mirroring the coach's approach.
9. Enhance Your Content Curation Strategy
AI-assisted tools, such as Curata, are invaluable for coaches. Instead of dedicating hours to scouring the internet for trending topics or pertinent articles, these tools deliver a consistent flow of industry-relevant content.
By applying these insights, coaches can enhance their original content, offering their audience a blend of personal expertise and global trends.
Additionally, AI can assist with content gap analysis, pinpointing topics or areas that might be overlooked or underrepresented in a coach's content catalog.
10. Leverage AI for Referral Insights
AI-powered referral analysis streamlines the social media referral process by scrutinizing engagement data and interactions to pinpoint clients who have benefited the most or shown the greatest enthusiasm for a coach's methods.
Imagine a relationship coach using AI to assess feedback from their social media platforms. This tool can identify couples who consistently engage with their content or have achieved significant progress through their guidance.
These enthusiastic couples become prime candidates for genuine testimonials or success stories, which can be shared across social media channels.
Through these authentic, positive experiences on social media, coaches can foster trust with potential clients and enhance their online presence and credibility.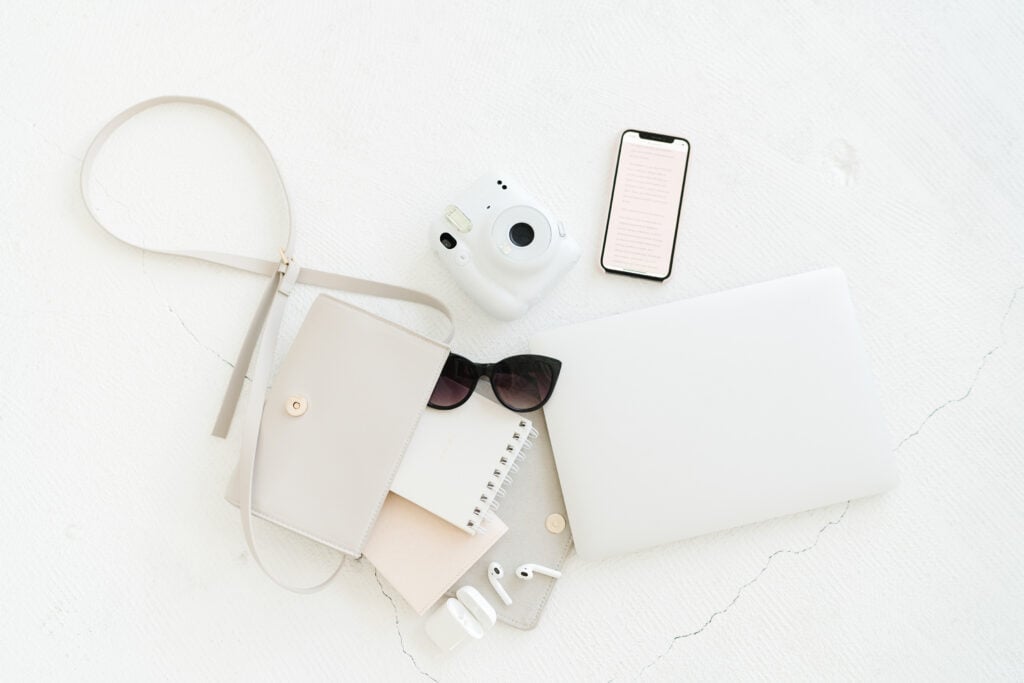 AI: Take Your Coaching Business to the Next Level
For new coaches and aspiring entrepreneurs, integrating AI into your social media strategy can be transformative. This is your chance to unlock the limitless potential of AI and supercharge your online presence. You've got the coaching skills, and AI has the potential to amplify your impact!
Ready to uncover the secrets of AI for a powerful social media strategy? Book a call with me now to get started.