We may earn money or products from the companies mentioned in this post.
Scaling a coaching business is both exciting and daunting, particularly for those new to the field. The landscape is crowded, and the challenge of standing out can seem overwhelming. The hard truth is that being an outstanding coach is not enough. You must also be a marketer, a networker, and an entrepreneur.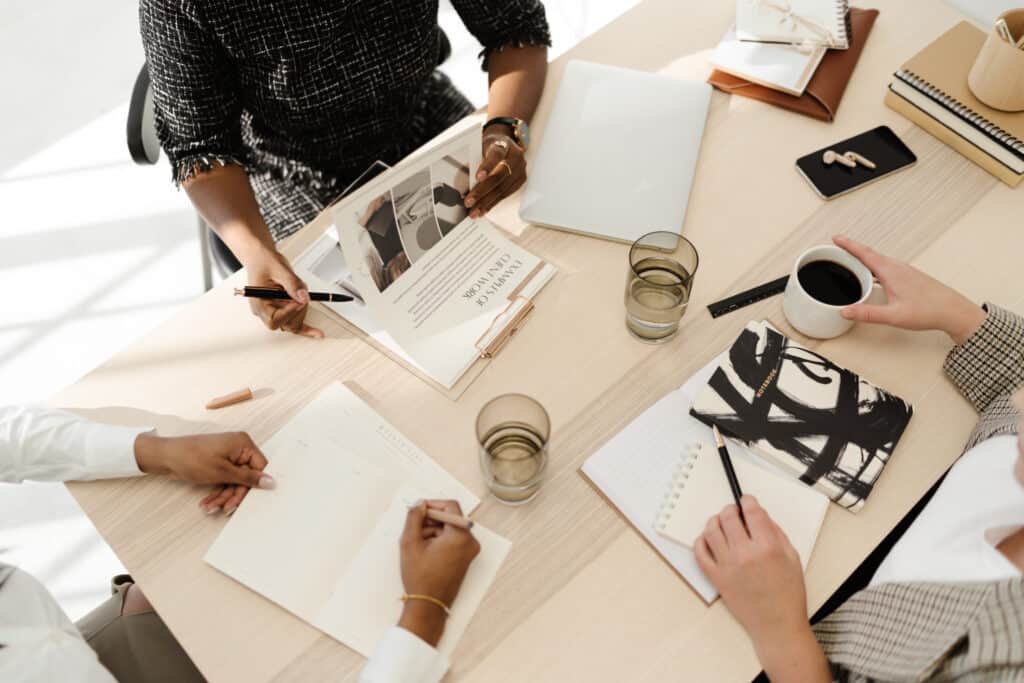 The good news is that it doesn't have to be as intimidating as it might seem. With the right strategies, persistence, and a clear understanding of your target audience, you can carve your niche in the coaching world. There are proven ways to make things more manageable and effective.
These guidelines can help you connect with potential clients swiftly, forge meaningful relationships, and build a coaching practice that survives and thrives.
Why Is It Important to Scale Your Coaching Business?
Scaling your coaching business is a transformative process that amplifies your impact, deepens your connections with clients, and provides new avenues for personal and professional growth. But what exactly does it mean to scale, and why is it so vital for coaches?
Expanding Your Reach
Scaling your business is about extending your reach in a sustainable and meaningful way. By growing your coaching practice, you create opportunities to impact more lives. You can assist more people in reaching their objectives.
Whether you're guiding individuals in personal development, assisting them in advancing their careers, or supporting budding entrepreneurs, expanding your reach enhances the positive impact of your expertise.
Financial Sustainability
Scaling increases the number of clients you can handle and often involves varied services and packages. By diversifying your revenue streams, you create a more resilient business that can withstand market fluctuations and other unforeseen challenges. It also allows you to invest back into your business, be it in marketing, professional development, or other growth opportunities.
Creating a Community
Scaling involves building a community around your coaching practice. This community can become a supportive network for your clients, enhancing their experience and promoting a sense of belonging. It can also foster collaboration, inspiration, and shared growth.
Building a community around your coaching business can create a safe space for like-minded individuals, all supporting and learning from one another!
Personal Fulfillment
Scaling your coaching business is also about fulfillment. It's about witnessing your vision take shape, multiplying your impact, and seeing your clients achieve success. It helps you to turn your passion into a thriving career, where your daily work aligns with your values and aspirations.
The personal satisfaction and confidence that come from scaling successfully are rewards that extend beyond the financial.
Preparing for the Future
The world is constantly evolving, and so are the needs of your potential clients. Scaling allows you to adapt, innovate, and stay relevant in a competitive market. It helps you plan for long-term success, so you can make sure that your coaching business grows and thrives.
Enhancing Professional Development
As you scale, you'll likely face new challenges that require new skills. Whether it's learning about digital marketing, networking, or even managing a team, scaling can be a path to continuous professional development. It pushes you out of your comfort zone and helps you become a more well-rounded entrepreneur.
Making a Greater Impact
Ultimately, scaling is about amplifying your positive impact on the world. It's about taking what you do best and sharing it with as many people as possible. Your coaching can change lives, and by scaling, you're multiplying that change.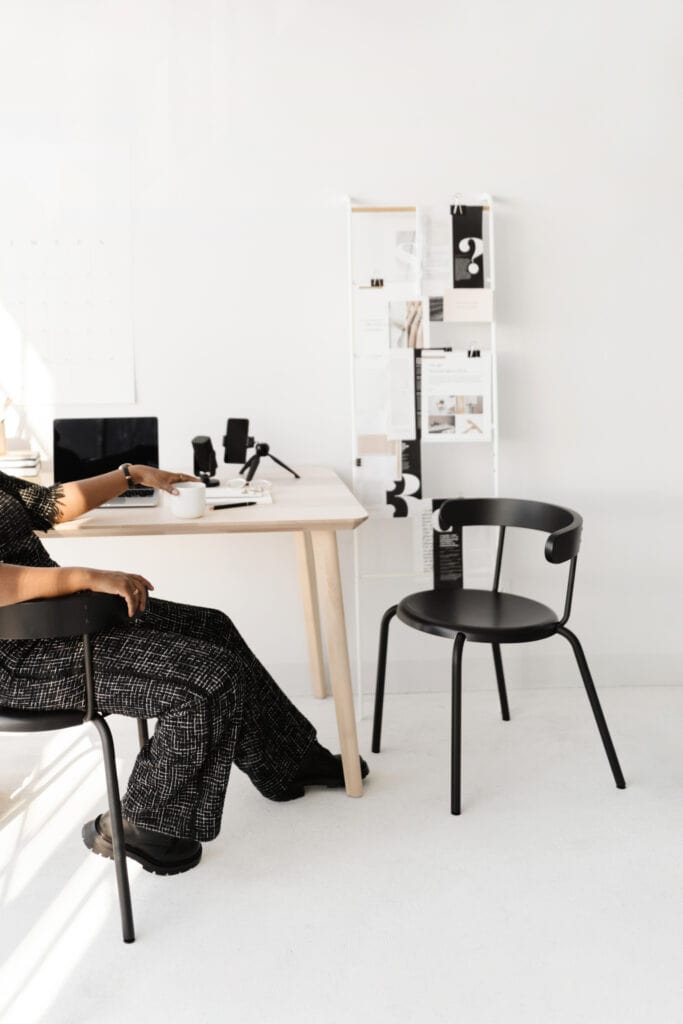 How to Find More Clients and Scale Your Coaching Business
1. Define Your Ideal Client
Understanding your ideal client's specific needs and demographics is the first step in building your coaching business. Suppose you aim to specialize in helping work-from-home mothers balance their professional and personal lives.
In that case, your marketing efforts, content, and services should precisely address their challenges. Understand their aspirations and pain points to align your coaching practice with their needs.
These women face unique difficulties, such as juggling professional responsibilities with childcare, maintaining work-life boundaries, and often feeling isolated or overwhelmed.
Offer them specialized coaching sessions on time management techniques tailored to their unique daily routine or create content around building a supportive virtual community with other work-from-home moms.
2. Utilize Client Personas
Create detailed client personas to guide your marketing and outreach. Crafting a persona like "Michelle, a working mother who balances her online business with caring for her children" can be incredibly insightful.
Michelle's daily life might include managing virtual meetings while preparing meals, striving for long-term business growth, and still being present for her family.
Understand these unique dynamics, and tailor your coaching services to address challenges like time management, creating a productive home office environment, or building self-care routines.
Using such personas focuses your efforts on your target clients' exact needs and aspirations, making your coaching offerings more compelling and relatable.
3. Leverage the Value of Testimonials and Referrals
Encourage your clients to share their positive, beneficial experiences with others, and if possible, capture these testimonials on your website or social media. For a beginner coach, having a video or written recommendation from a client who has benefited from your coaching can be incredibly influential.
It builds trust and gives prospective clients an authentic glimpse into what they can achieve through your services. For example, a written or video testimonial from a client who successfully managed to increase her productivity at work while maintaining a harmonious home life can be a powerful marketing tool.
Similarly, referrals can be nurtured by offering incentives such as a discount on future sessions for both the referrer and the referred. Even a heartfelt thank-you note expressing how much a referral means to you can leave a strong impression.
4. Master Social Media Marketing
Using LinkedIn, Facebook, Instagram, or other social media platforms can be a great way to reach your target clients. On Facebook, sharing success stories of clients who have found harmony between their careers and home lives under your guidance can resonate well with your audience.
Moreover, sharing short video clips of your coaching insights or hosting live Q&A sessions on Facebook can foster community engagement and make you more approachable. Sharing free tips on LinkedIn about staying professionally active while working from home might also attract moms looking to enhance their careers.
Make social media a personalized extension of your coaching practice. Engage with comments, share relatable content, and showcase your success stories to foster community engagement. Be consistent, genuine, and focused on the needs and interests of your target clients.
5. Explore Networking and Collaboration
Building relationships with other businesses or attending networking events can foster valuable connections. For instance, you can collaborate with an online platform that offers parenting tips to conduct a webinar on managing work and childcare simultaneously.
Alternatively, you could attend a virtual networking event aimed at professional women, offering insights on balancing a thriving career with motherhood.
Alongside that, don't underestimate the value of face-to-face interactions. They can leave lasting impressions and help you connect with potential clients who might not discover you otherwise.
Such collaborations can mutually benefit both parties by cross-promoting services and extending each other's reach. But remember, networking and collaboration should be centered around creating meaningful connections that align with your coaching focus, not just handing out business cards.
6. Use Paid Advertising
Investing in targeted advertising, such as Google or Facebook ads, can be a brilliant option to reach potential clients. For a beginner coach, starting with a small budget and targeting specific demographics aligned with your services can bring promising results.
You could develop a Google Search Ad focusing on keywords like "work-from-home mom support" or "home office organization tips." When your target audience searches for these terms, they'll be directed to your specialized coaching services, reflecting those exact needs.
You can also opt for a YouTube video ad where you guide a work-from-home mom through a typical challenging day, offering solutions and strategies and ending with her expressing gratitude for your coaching. This real-life scenario could resonate with many women facing the same challenges.
Experiment with different ad formats and messages with your ideal client in mind. Then, constantly monitor the results and make necessary adjustments that could help you find the right formula.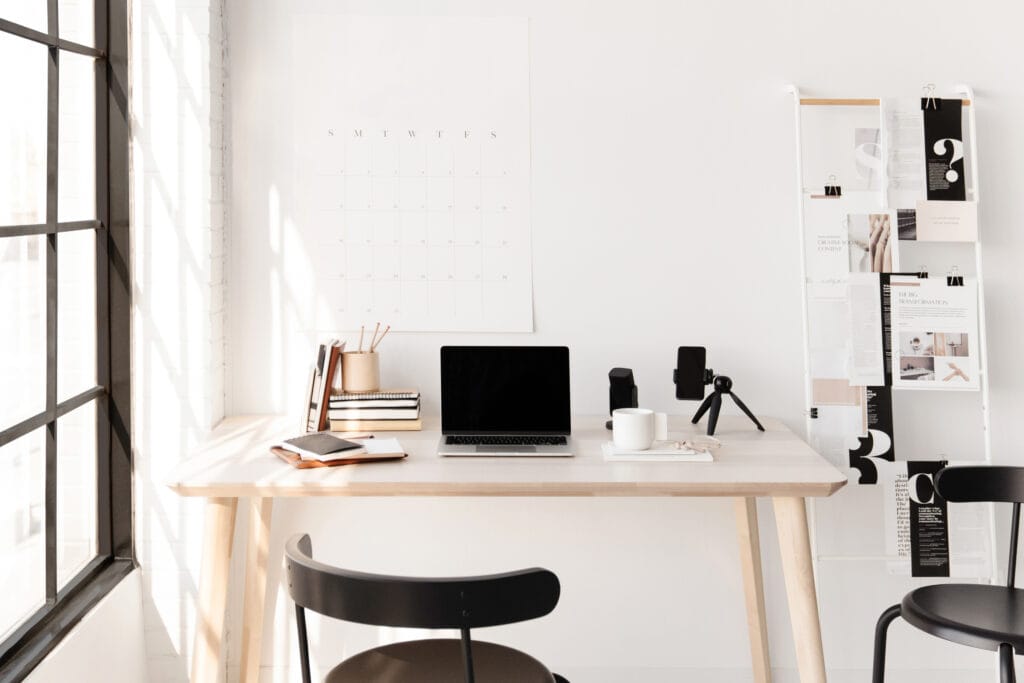 7. Offer Discovery Sessions
Discovery sessions are initial consultations with potential clients, often offered for free or at a discounted rate. They provide an opportunity for both coach and client to explore whether they are a good fit for each other.
These sessions can be an essential tool for new coaches still figuring out the right strategies. You could offer a complimentary 30-minute "Work-Life Harmony" discovery session. During this time, actively listen to the potential client's unique challenges in balancing home and business.
Then, provide a brief overview of how your coaching can address these issues without giving away all your strategies. Be genuine and attentive, focusing on building rapport and trust. This personal connection can be key in turning a potential client into a paying, loyal one.
8. Emphasize Effective Communication and Follow-Up
After an initial meeting or discovery session, promptly send a personalized thank-you email summarizing what was discussed and outlining the next steps. If you met a potential client at a networking event, a quick follow-up call expressing genuine interest in their challenges could set you apart.
This approach shows understanding and professionalism. Furthermore, consider using a customer relationship management (CRM) system, which manages interactions with potential clients, enabling you to track conversations and set reminders for timely follow-ups.
Sharing relevant articles or thoughtful tips can keep the relationship warm. These thoughtful touches in communication can distinguish your services and help you build a loyal client base. Be mindful of maintaining regular yet respectful contact with potential clients. Recognize that their time is particularly precious.
9. Invest in Content Marketing
Content marketing is the practice of creating and sharing valuable content to attract a clearly defined target audience. It's a way to showcase your expertise and provide solutions to the problems your potential clients face.
For coaches, this could mean creating blog posts, videos, or downloadable guides tailored to the specific needs of the clients you aim to serve. If you are targeting work-from-home female professionals, you might want to focus on strategies for balancing family life and a home-based career.
Meanwhile, if career advancement is your niche, consider creating content about effective networking or personal development in the workplace. The most crucial part is understanding your ideal client's needs and crafting content that addresses those areas.
Share these posts on social media, your website, or through email newsletters. Providing actionable insights builds your reputation as an expert and helps potential clients discover you.
10. Develop Pricing Strategies and Packages
Creating pricing packages that suit different budgets makes your services accessible to a broader audience. Consider offering a tiered pricing structure. A basic package might include group sessions focusing on online business marketing and work-life balance, while a premium package could offer one-on-one coaching for networking strategies.
Being transparent with your pricing and communicating the value that clients will receive helps establish trust. Ensure that you highlight what each package includes, from session lengths to specific topics covered, so clients can easily choose what best suits their needs and budget.
When considering increasing prices, pay attention to factors like increased demand for your services, enhancement in the quality or content of your coaching, or overall market trends. Always communicate any price changes well in advance and provide clear reasons. This maintains trust and allows clients to understand the enhanced value they will be receiving.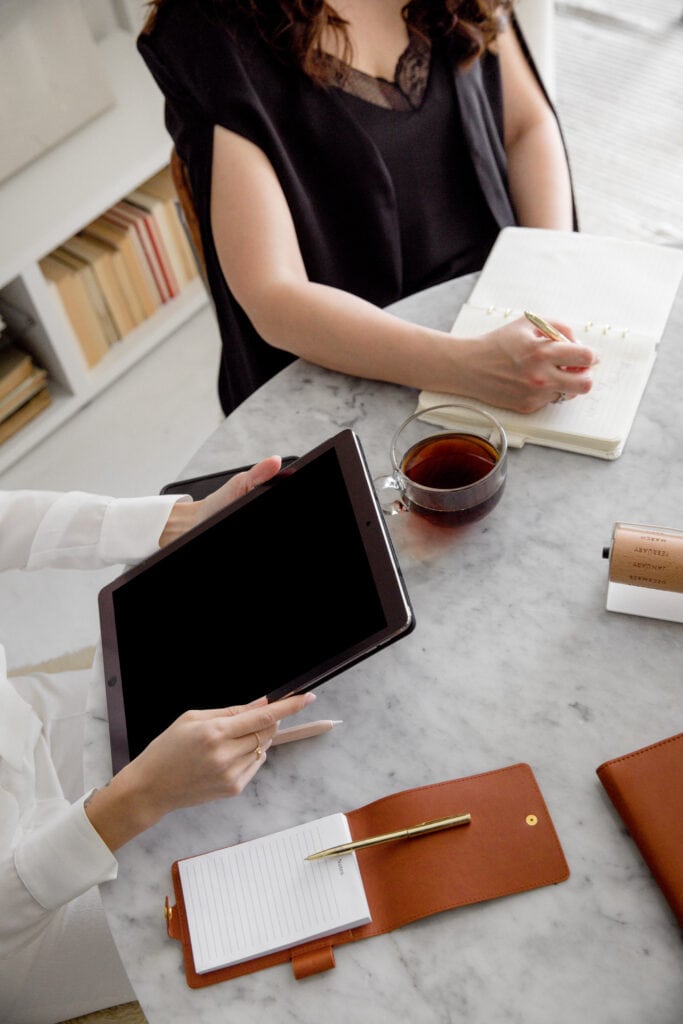 Find Clients Fast and Scale Your Coaching Business with Confidence
Scaling a coaching business requires determination, strategic thinking, and a genuine connection with your clients. Embrace these strategies, tailor them to your unique practice, and enjoy the rewarding journey of helping others through your coaching expertise. As you go along, stay true to your coaching philosophy, and never lose sight of why you started this in the first place. Happy coaching! If you want to scale your coaching business to a million dollar coaching brand, DM me for your million dollar blueprint.