We may earn money or products from the companies mentioned in this post.
In this digital age, Instagram proves itself to be an incredibly effective platform for building a strong brand. Harnessing the power of more than a billion active users, Instagram provides unmatched opportunities for businesses and content creators alike.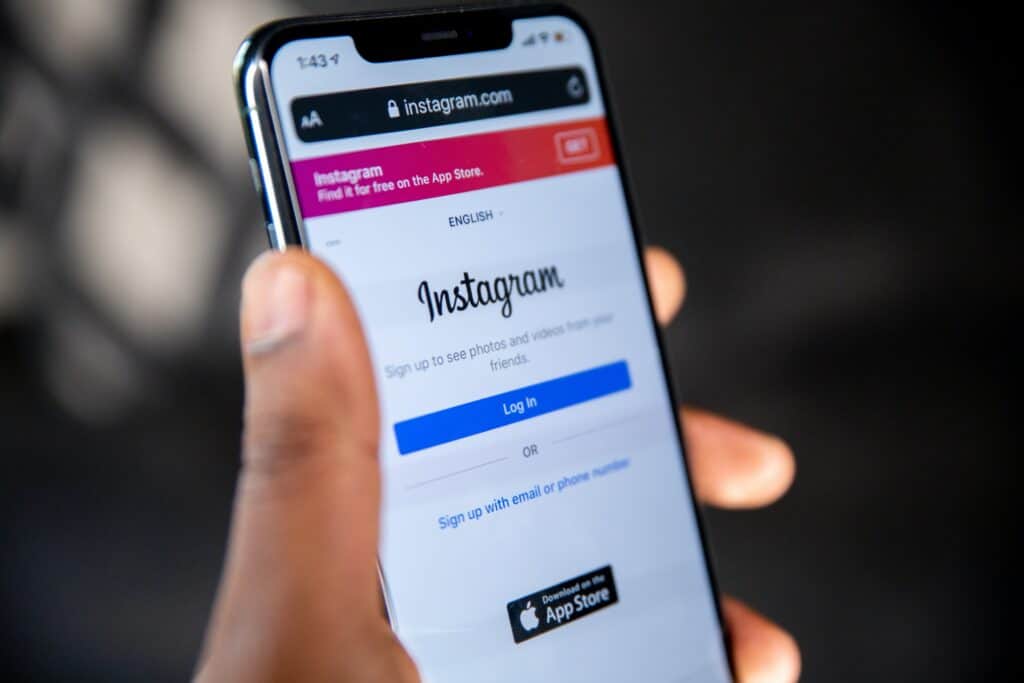 Tap into Instagram's power and watch your brand's online presence skyrocket! If you're keen on building an iconic brand, Instagram is a space you can't afford to overlook.
It's an amazing platform that can help individuals and businesses increase their visibility, engage with diverse audiences, and carve out a unique, recognizable brand presence.
Why Use Instagram?
Instagram's visual nature, easy-to-use features, and diverse user base make it a powerful tool for personal and business branding. You can provide behind-the-scenes insights, share user-generated content, or even host a real-time Q&A session – the possibilities are virtually limitless!
Moreover, Instagram is equipped with features designed to increase visibility and extend your reach. With strategic use of these features, your content can create ample opportunities for brand discovery and engagement.
Whether you're sharing product updates, customer testimonials, behind-the-scenes footage, or educational content, you can craft a comprehensive narrative that highlights your brand values and mission. Take the leap, and see how Instagram can transform your marketing.
Be Visible on Instagram to Build an Iconic Brand 
1. Understand Your Target Audience
Understanding who your audience is, what they want, and how they engage with your brand will inform your content strategy, helping you cultivate a resonant brand presence on Instagram. To begin, it's essential to have a crystal-clear image of who your target audience is. 
Firstly, identify who your audience is. Define your ideal audience, then tailor your content accordingly. Next, utilize Instagram Insights. This tool provides a wealth of data about your audience's demographics and behavior.
By analyzing data, you can align your content with your audience's preferences, posting when they are most active for greater engagement. Then, monitor your audience's engagement as you go along. Keep track of which posts garner the most likes or comments.
These patterns can help you fine-tune your content strategy and focus on topics that resonate most with your audience. These initiatives build a sense of community and offer valuable insights into your audience's needs and preferences.
2. Craft a Consistent Visual Identity
A well-crafted and consistent visual identity is a cornerstone of brand building on Instagram. It's the sum of all visual elements representing your brand's personality and values, setting you apart from competitors and forming a connection with your audience.
Firstly, you must establish your brand's visual elements. These include your brand color palette, typography, imagery style, and logo. The color palette and typography should align with your brand personality.
For example, a wellness coach might opt for soothing colors like blues and greens and clean, minimalist fonts, evoking feelings of calm and tranquility. Meanwhile, a content creator specializing in adventure travel might use vibrant colors and bold fonts to echo the thrill and excitement of their content.
Maintain consistency across all visuals. Your posts, stories, reels, profile picture, and bio should adhere to your chosen color scheme and style. Remember the importance of consistency in content quality as well. Low-resolution or poorly edited photos and videos can harm your brand image. 
3. Create High-Quality Content
Creating high-quality content on Instagram is more than just posting visually appealing images and videos. It involves delivering content that adds value, tells your brand's story, and resonates deeply with your audience. Start by focusing on value-driven content.
For example, share actionable business growth tips if you're a business coach. Meanwhile, as a retail entrepreneur, you can showcase real-life applications of your products or highlight customer success stories. This value provision is the cornerstone of audience engagement and brand loyalty.
Embrace the variety of content formats that Instagram offers to diversify your content formats to reach different audience segments.
Use posts for detailed content, stories for quick updates, reels for bite-sized information, and guides to compile related content. Feel free to use tools such as Canva or Adobe Spark to design eye-catching posts.
Consistency is critical to high-quality content creation. Regular posting keeps your audience engaged, increases brand visibility, and showcases your commitment to them.
The copy accompanying your posts is also crucial. Even with limited text on Instagram, you can deliver valuable information, tell stories, and stir emotions. Make sure that your captions are engaging, reflect your brand's voice, and invite your audience to interact.
4. Use Instagram Features Effectively
Leveraging Instagram's diverse features is vital in creating an impactful brand presence on the platform. Instagram Stories are a fantastic tool for sharing spontaneous and less polished content like quick updates or behind-the-scenes looks.
Business coaches can use this feature to share daily productivity tips, allowing for a more authentic connection with their audience.
Instagram Live is another powerful feature, providing an opportunity for real-time audience engagement. Use it to host Q&A sessions, tutorials, webinars, or interviews. If you're a content creator, you might host a live drawing or writing session to walk your audience through your creative process in real time.
On the other hand, Instagram Reels are for short and fun content. Reels allow you to create 15-second video clips, perfect for sharing quick tips or challenges. No matter the feature you're using, don't forget about hashtags and geotags. They're key to boosting your visibility and reach on Instagram. 
5. Use Instagram Ads for Enhanced Visibility
Instagram ads offer a range of formats, each suited to different marketing objectives. Photo ads are ideal for showcasing products or services visually, while video ads allow you to share more dynamic and engaging content. 
Carousel ads, meanwhile, let you feature multiple images or videos in a single ad. It offers an excellent opportunity to tell a more comprehensive brand story. Aside from the format, another key aspect to consider is targeting.
Instagram provides sophisticated targeting capabilities based on location, demographics, interests, behaviors, and more. Influencers specializing in vegan cooking might target users who follow vegan influencers or have shown interest in plant-based recipes.
Furthermore, the platform provides valuable ad metrics that can help optimize your strategy. From understanding who engaged with your ad to how many people visited your website or made a purchase. As a result, this data is instrumental in refining your approach for better results over time.
Harness the platform's targeting capabilities, and use ad performance data to fine-tune your strategy and build an iconic brand on the platform.
6. Explore Influencer Partnerships
With their established credibility and devoted followers, influencers can be a powerful catalyst to enhance your brand's visibility and reputation on Instagram.
Influencers have built a substantial and engaged following by consistently providing value in a specific niche. They've earned the trust of their followers, and their endorsements or recommendations can significantly impact their audience's purchasing decisions.
Suppose you are a business owner selling eco-friendly skincare products. Collaborating with an influencer focusing on sustainability and natural beauty can expose your brand to a wider yet highly relevant audience.
The influencer can create posts using your products or perhaps host a giveaway, generating buzz around your brand and leading their followers to your Instagram profile.
However, any influencer partnership must be a good fit for your brand. The influencer's audience should align with your target market, and their content style and values should resonate with your brand identity. Authenticity is key in influencer marketing, and forced or mismatched partnerships can be off-putting to the savvy audience.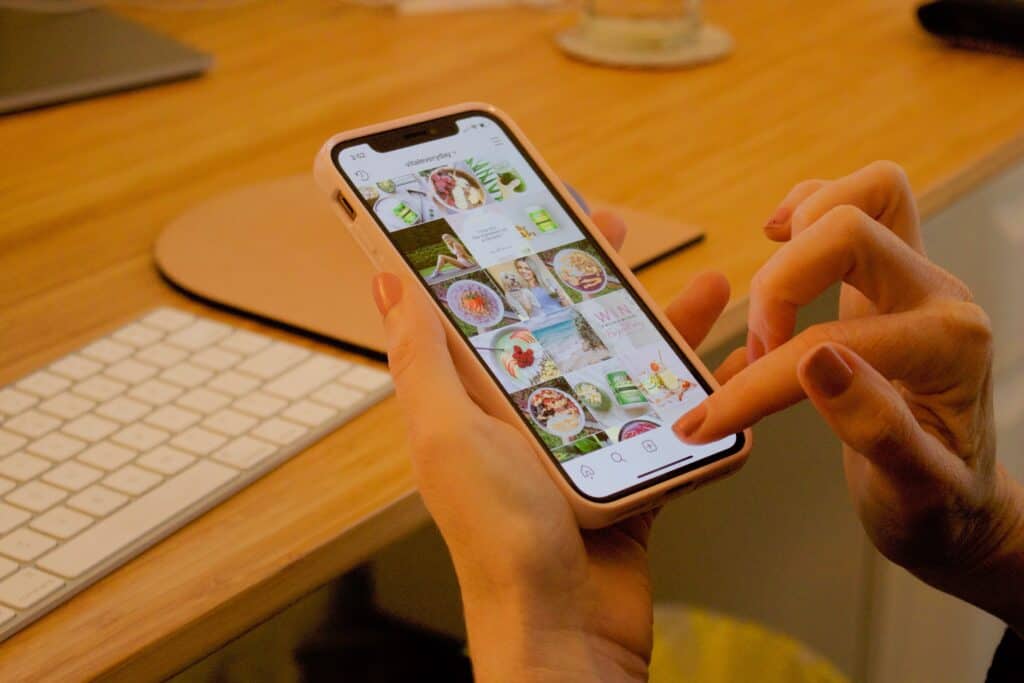 An Iconic Platform for an Iconic Brand
Building an iconic brand on Instagram involves a blend of art, science, and consistent dedication. Beyond the strategies above, always remember that authenticity plays a vital role in social media success. Let your brand's true personality shine through in every post. In a world where consumers are growing increasingly skeptical, authenticity can distinguish your brand and assist in establishing a loyal Instagram following. If you want help building an Iconic Brand, DM me!