We may earn money or products from the companies mentioned in this post.
Managing business finances is always a challenge for many business owners and can get you completely overwhelmed. And given that getting a business loan, it's not easy, having a proper strategy to manage your funding or finance is essential.
Fortunately, managing small business finance doesn't need to feel like a chore; in the section below, we shall highlight the top 11 tips that any business can use to manage the finances of their small business.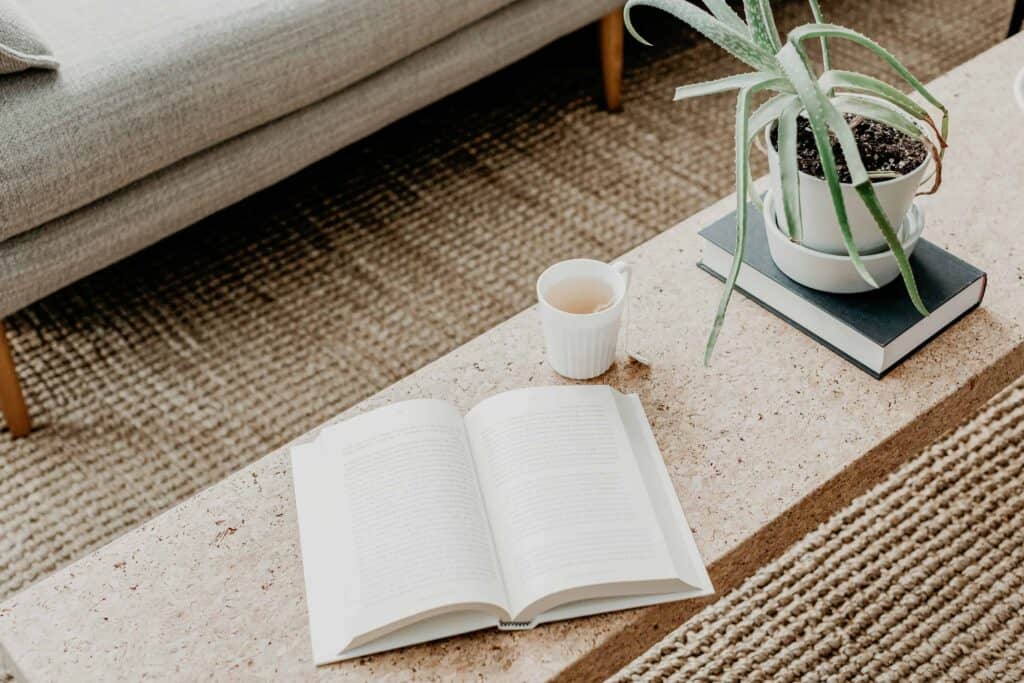 1. Educate yourself.
You can't work on what you don't know. So, the first step is educating yourself on the various aspects of finance. While this might seem like a daunting task, especially if you've never attended an accounting class, several basic accounting terms aren't too difficult to learn. Plus, you don't need to learn all the financial components. Instead, you only need to learn the basic components. For starters, you can start by educating yourself on how to read financial statements. According to The Balance, financial statements entail cash flow statements, balance sheets, income statements, and statements of shareholders 'equity.
Having a grasp of the financial essentials of your business will give you a better handle on how accounting affects your business.
2. Separate Personal and Business Finances.
According to Fundera, there is a gamut of reasons why you need to separate your business and personal finances. The main reason, however, is for tax reasons. Having separate financial accounts, meaning you'll have an easier time managing your bookkeeping requirements when it comes to taxation. Secondly, in the event of a legal implication, you don't have to worry since your personal finances are safe.
3. Use Accounting Software.
Even though you're not an accountant, it does not limit you from using accounting tools. While a majority of business owners choose to use a Cheap Accountant like Wizz Accounting or even manage their business finances through basic spreadsheets such as Excel sheets, there is plenty of other accounting software that can make financial management a lot easier.
According to Business Insider, learning how to operate financial software tools such as Xero and QuickBooks can go a long way to simplify your management. Typically, these tools will help to monitor capital gains, separate accounts, filter the financial records, and more.
4. Develop a Good Billing Strategy.
Many small businesses usually do not have enough savings, meaning that late payments can severely affect their working capital. If your business struggles to collect payments, it's high time to get creative on how to bill your customers. Rather than badgering your chronic late-paying client with emails and calls, you can use a different approach.
According to Instapage, there're numerous methods you can use to get your customers to pay on time. For instance, you can ask for upfront fees, write the payment terms in the contract, including late fees, or even get into the habit of billing more often.
5. Monitor your Books.
Monitoring your books seems standard, but it's crucial. We encourage business owners to set a date every month to monitor their books, regardless of whether they have a bookkeeper. Regular monitoring of your books familiarizes you with the finances of your business and lets you spot instances of financial impropriety or even identity theft.
6. Know your Credit Scores.
Whether you're running a hardware store, a manufacturing plant, or service enterprise, you'll certainly need some form of funding at one point in your life. And given how hard it is to secure funding, it's always a good idea to keep tabs on your credit score. This is true is all aspects of life. People often think a bad credit score will ruin their life. However, it is even possible to get the required funding to buy a house with a bridging loan even if you have a poor credit score. This is something you may wish to investigate further online.
Remember that the ability to qualify for business financing for any kind is dependent on many factors, but your credit score is one of the crucial components. That being said, you need to understand how to maintain a solid credit score to maximize your borrowing options. And of course, before applying for any type of loan, make sure you know the requirements and what you need to get a loan.
7. Don't Expand your Business When you're Not Ready.
A common reason we see a lot of small entrepreneurs failing is pushing for their expansion or growth without getting ready. See, expansion is finance-intensive, meaning it requires lots of money, money which small business owners may not have. So, even if you think you're ready to explore new markets, ensure there's sufficient capital to do so. Never try to expand a business before you're financially ready; otherwise, rapid expansion without prior preparation is essentially a death wish.
8. Leverage Technology.
Keeping accurate records of your business is a complex process. And as your business expands, so does this process become even more stressful. With technology in place, the process becomes easier and less stressful. Account systems, for instance, measures and summarizes all the business activities. These systems will further interpret the financial information, letting you make better financial decisions.
However, while at it, always ensure that you keep a copy of all the financial transactions, especially receipts, whether physically or digitally. Having a backup of your financial statement is necessary as it allows you to go back and verify in case of discrepancies in your books.
9. Create and Maintain a Tracking System.
Ask any entrepreneur; it's always a challenge to manage funds when they're coming from the same bank account. It's always recommendable that you maintain separate accounts for your business expenses. The online tracking systems provide a holistic solution where all the expenditure units are tracked from a decentralized location. Businesses that want to ensure security could even look at professional IT services such as dapp development services to have their own decentralized tracking system to ensure security and safety when managing their business finances.
10. Debt Reduction.
Another tip of managing the finances to your small business is to make debt reduction a priority. Bad debts have a detrimental effect on nay business and will damage your credit rating. It's recommended that you avoid carrying over bad debts into a new financial year, but instead, look for ways to write them off so that you're in a healthy financial position.
11. Get Professional Help
In as much as small businesses want to DIY everything, it's critical to outsource some of the tasks, particularly anything to do with finances. This is particularly true if your small business is growing rapidly and you don't have the basic accounting or managerial skills.
Even when you believe you're perfectly capable of executing your finances, any logical business owner knows that getting will improve their chances of success. This is not to mention that failure to adhere to some of the financial requirements, such as tax submission, can land your business into big trouble. If you have any sort of doubt at all that you can't manage it, there will always be help that you can outsource, such as these Melbourne Accountant tax return professionals that will ensure your business handles both tax and other financial requirements for you. This will also take away a lot of stress that may be on your shoulders and allow you to work at the forefront of your business.
For a healthy future of your company, it's always a good idea to seek the services of professionals. Managing finances for small business seem daunting, but as you can see, there're several ways to make the managerial process a lot easier.
Article by:
Rifat SF | Outreach Specialist
Authority Magnet Co.
Email.: [email protected]