We may earn money or products from the companies mentioned in this post.
In the modern age, companies have been forced to adapt in new and unique ways in order to stay ahead of the competition. Technology has become increasingly advanced and so too has the way in which data is processed and analyzed by companies. In particular, cloud computing has revolutionized the way in which business is conducted.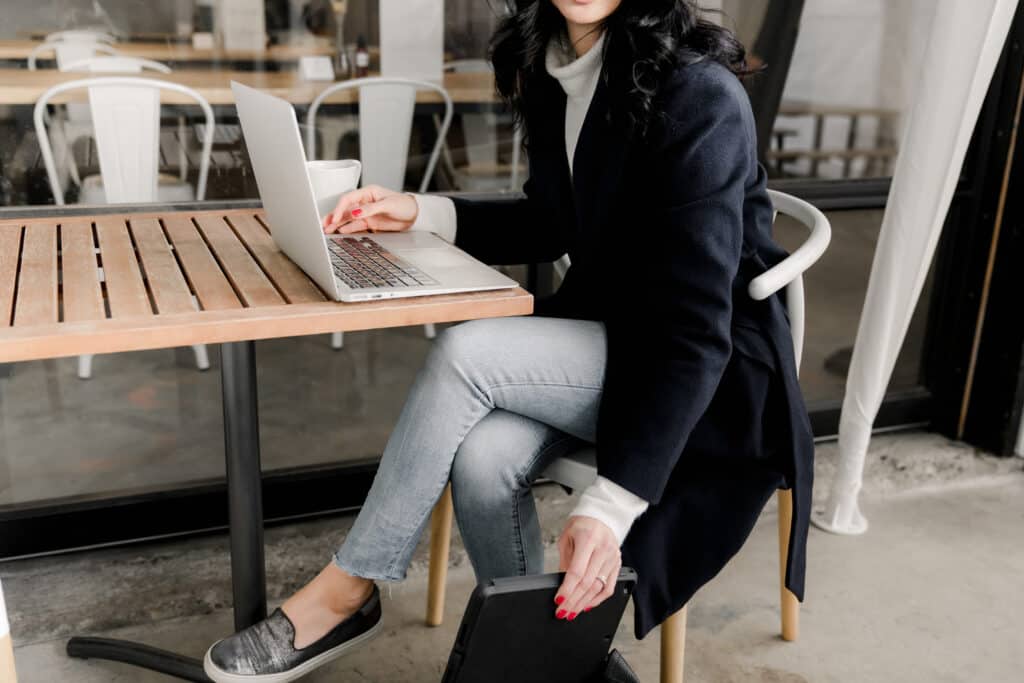 Despite this, however, there are different types of cloud computing for a business to consider which make can make or break their experience with the cloud. Learn everything there is to know about the two main types of cloud computing in order to determine which is right for your organization.
What is the Cloud?
Understanding what exactly the cloud is can be difficult for those who have never heard the term. In short, the cloud refers to an interconnected group of networks and services that are accessed via the Internet, rather than being located on-site at the physical location of the business. Roughly 60% of companies utilize the cloud in some capacity at this current point in time, with the overall cloud computing market estimated to be worth over $800 billion in just the next two years alone.
Public vs. Private Cloud: What is the Difference?
As an organization considers how their migration to the cloud will occur, there are two general paths to consider: private and public clouds. Understanding the difference between these two types is crucial to ensuring the correct choice is made based on business need.
First and foremost, a private cloud computing setup is one in which a sole organization utilizes the cloud infrastructure. This isolated access means that only the single company has access to the resources of the environment, but they are also responsible for the management of that environment.
On the other hand, a public cloud setup is one in which a cloud computing provider makes the resources of cloud computing services available to different organizations and individuals through the Internet. Public clouds are managed by the provider, as opposed to the person utilizing the cloud. A common example to consider would be the Google Cloud platform which is utilized by many people around the world.
The Use Case for a Public Cloud Setup
Traditionally, the organizations which reap the most benefits from a public cloud setup are those who are currently smaller and don't have the budget or data requirements associated with a private cloud setup. It comes with slight security risks given that an organization doesn't have control over the cloud platform, but it provides access to pre-installed features meaning an organization doesn't need to have in-depth knowledge of the cloud to get setup.
The Use Case for a Private Cloud Setup
On the other side of things, a private cloud setup is best for companies with a large budget and a large amount of sensitive data which they want complete control over. A private cloud will be more expensive considering it needs to be managed by the company, and it will also require installing your own features, but this flexibility is appealing to large companies that value security.
Exploring Potential Alternatives: The Hybrid Cloud
For those who aren't certain whether a public or private cloud model is best for their organization, there is another option to keep in mind. The public and private clouds interweave in hybrid cloud architecture, which involves splitting some organizational services onto a dedicated private cloud and using a public cloud for the remaining services.
Pros to Using a Hybrid Cloud Model
There are a number of notable benefits to using a hybrid cloud model which include:
Lower cost than a purely private cloud-based model
More control over certain data within the cloud
Access to the flexibility of a public cloud system
Greater data speed and data control
Cons to Using a Hybrid Cloud Model
For all of the aforementioned benefits, however, there are numerous drawbacks to keep in mind including:
Data is split up into more than one location
Implementation may be more difficult
There may be additional ongoing expenses for maintenance
The Bottom Line
When it comes to cloud computing, simply making the switch to the cloud is a great first step for any organization. Considering how many businesses are already making use of the cloud, it's important to get familiar with cloud computing as soon as possible. As a business begins to grow, however, continually evaluate organizational needs to see if investing in a private cloud platform is worth the cost for your business.