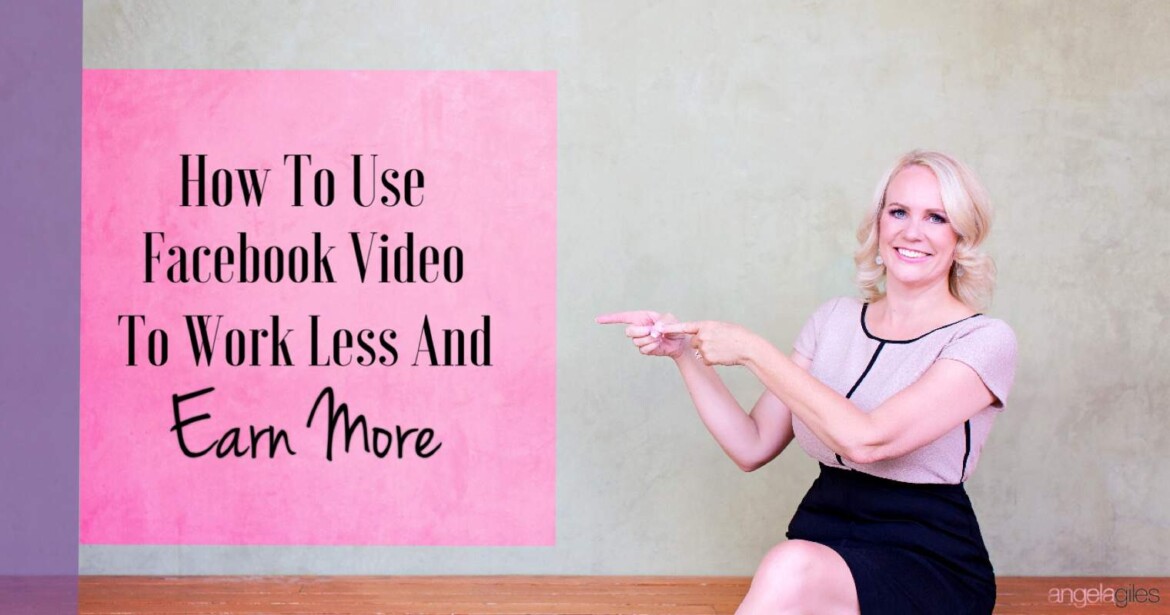 How To Use Facebook Video To Work Less And Earn More 
(Hint Facebook video views are as low as 2 cents a view right now)
Divine Goddesses know how important it is to live a rich, fulfilling life. Otherwise, what is the point? Imagine working less yes enjoying every minute of it when you are! All while earning 6+ figures. What would it mean to you to be able to build your legacy, breathe life into your soul and impact the world – all while growing your bank account?
It is your time. It is time to stop playing small and grow that beautiful Goddess life of yours! If you utilize Facebook Videos correctly, you can work less and earn more. It is as simple as that. I personally know a woman who makes 7-figures a year just off Facebook Video. She created a 23-minute video and has sold 19 people into her high-end mastermind program just using that video. That is all she does. Simply brilliant! She is a divine goddess serving at her highest level and living a life she loves.
Here's a look at how to correctly utilize Facebook Video in order for you to live a Goddess life, work less and earn more.
Video is Queen
In terms of Facebook, nowadays it is all about the video. Facebook adores video, and, if you follow the steps below, you can get yourself video clicks for as little as 2 cents per view. Then turn them into paying customers!
4/4