We may earn money or products from the companies mentioned in this post.
In today's digital landscape, there's an ever-growing need to make personal connections in an increasingly impersonal world. This can be particularly hard for entrepreneurs who are just starting out. So how do you ensure your messages resonate beyond just being heard?
As an entrepreneur, your clientele demands personalized experiences. In the age of AI, creating a bespoke touch for every client isn't just a dream, it's the new normal. With artificial intelligence, you can now craft tailored content for digital platforms. 
Whether you're new to the world of AI or looking to enhance your current strategies, these game changing tips can help you connect on a deeper level with your audience.
1. Understand Your Client's Persona
A client persona is not just a demographic profile. It's a holistic representation of a segment of your audience. It encompasses age, gender, and location but delves deeper into motivations, pain points, hobbies, purchasing habits, and digital behavior.
Collect diverse data points like purchase histories, website interactions, and feedback forms. AI tools like Google Cloud AI can analyze this data, detecting patterns and segmenting your audience into distinct personas. 
For instance, instead of seeing "women aged 30-40," you might discover "working moms seeking time-saving solutions." By combining data analytics with AI-driven insights, you can understand who your clients are and at the same time know what drives them, enabling you to tailor content that fosters a deeper connection.
2. Implement Dynamic Content Adjustments
Dynamic content adjustment refers to the real-time customization of content based on user behavior, preferences, and interactions. The principle behind it is simple yet powerful: present users with content that is most relevant to them at a given moment.
To implement this, you'll need to integrate tools or plugins on your website or app that can modify content in real-time.
For example, if a user previously read articles about "vegan recipes" on a food blog, the next time they visit, the homepage could highlight vegan dishes or related articles. Similarly, in an e-commerce setting, if a shopper frequently browses athletic wear, dynamically adjusted content might display sportswear deals or new arrivals prominently.
For clients, this dynamic adjustment ensures that their digital journey is constantly curated, making every visit feel both familiar and fresh.
3. Craft Personalized Email Campaigns
Crafting personalized email campaigns entails segmenting your audience based on their preferences, behaviors, and previous interactions, then tailoring your messaging accordingly.
Instead of sending generic messages to your entire subscriber list, leverage AI tools to analyze recipient data and create targeted content.
For instance, if a segment of your subscribers frequently opens emails about summer sales, then a personalized campaign might spotlight summer collections or exclusive discounts for them.
Craft content that resonates with your clients' interests and needs. Through personalized email campaigns, you can enhance engagement, nurture loyalty, and increase conversions. Platforms like Mailchimp provide audience segmentation and behavioral targeting, streamlining your outreach efforts.
4. Optimize Content Recommendations
Content recommendations are essential in capturing and retaining user interest to make sure that they remain engaged with your platform. Start by categorizing your content into themes or topics. 
When users interact with a particular topic, AI tools can suggest related content, keeping them engaged. For example, on a health blog, if someone reads about the "benefits of meditation," they might be interested in "meditation techniques for beginners" next.
AI platforms like Dynamic Yield excel in offering real-time content recommendations based on user preferences and behaviors. These tools analyze user interactions, predict what content will resonate next, and offer those recommendations instantly. 
5. Engage with Smart Chatbots
Engaging with users via smart chatbots is a modern approach to instant communication, providing answers and guiding clients 24/7. Begin by identifying common queries or needs your clientele might have when they visit your platform. 
Instead of having them navigate through FAQs, chatbots can offer direct answers, facilitating swift problem-solving.
A user on an e-commerce site might ask, "Do you have vegan leather bags?" A chatbot can promptly showcase available options. Dialogflow and other AI tools allow for creating chatbots with natural language processing capabilities, understanding and responding to complex user queries. 
At the end of the day, chatbots are more than just tools for answering questions. They create a seamless and friendly interaction, improving user satisfaction and building real-time trust.
6. Enhance Visual Appeal through Personalization
Elevating the visual aesthetics of your platform based on individual preferences can vastly improve user engagement. To do this, monitor user interactions: which images do they linger on, which color themes resonate more, or what layout seems to drive more actions?
For instance, a user who often shops for vintage items on a website might be presented with a rustic theme the next visit. AI tools like Adobe Sensei and Clarifai harness deep learning to optimize visual content, ensuring users are met with appealing visuals tailored to their tastes. 
By leveraging AI to personalize the visual experience, you create a unique and captivating environment for each user. This may result in extended interactions and a stronger emotional connection to your brand.
7. Predict and Address Emerging Needs
Positioning your brand at the forefront of customer needs establishes trust and loyalty. Use AI tools to dissect vast amounts of data to pinpoint emerging trends, user behaviors, and even subtle shifts in sentiment.
For example, if a surge of queries on sustainable materials is observed on a fashion blog, it may indicate a rising interest in eco-friendly fashion. DataRobot and RapidMiner are just two of the tools that you can use to predict these emerging patterns. 
AI-driven insights can help business owners craft content or launch services aligned with these anticipated needs. Imagine unveiling an article on sustainable fashion trends or introducing eco-friendly product lines just as the demand surges.
Being proactive, thanks to AI, positions your brand as an industry leader, always in sync with evolving customer desires.
8. Use Natural Language Processing for Queries
The digital space can be overwhelming, and clients often need help articulating their queries perfectly. With natural language processing, AI transcends the limitations of exact phrasing. It understands intent, sentiment, and context.
Natural Language Processing (NLP) allows machines to comprehend, analyze, and produce human speech. Through this technology, clients can easily find what they're searching for, resulting in smoother and more rewarding interactions.
For instance, instead of typing the phrase "astronomy books for children," they might input "space books for kids." Incorporate Elasticsearch and other NLP platforms to understand better and cater to these varied user expressions.
9. Tap into Emotional Analytics
Every click, scroll, or pause tells a story. AI, with its emotional analytics feature, can gauge the emotional undertones behind interactions. If a client often engages with uplifting content, it indicates a preference for positivity. 
Tailoring content to resonate with these emotions ensures deeper, more meaningful connections, turning casual visitors into brand ambassadors.
Employ AI tools that analyze textual feedback, voice tones, or facial expressions. When users leave reviews or comments, AI platforms like Affectiva or Kairos can detect underlying emotions, be it joy, frustration, or curiosity. 
They analyze textual data, highlighting emotional tones and sentiment trends. Use them to fine-tune your content or services. Emotional insights offer a deeper layer of feedback, helping brands cater more to their audience's needs.
10. Continuously Learn and Evolve
In the digital world, staying still means falling behind. Embracing continuous learning helps you remain in sync with evolving client needs. To do this, integrate AI platforms that offer real-time data analysis and insights.
If your content about a trending topic suddenly decreases engagement, AI tools can quickly analyze and pinpoint causes, be it shifting trends or content saturation.
Some platforms also offer machine learning solutions that adapt and refine algorithms based on incoming data. As you gather more user interactions, these tools learn, adapt, and offer enhanced strategies for content creation or user engagement.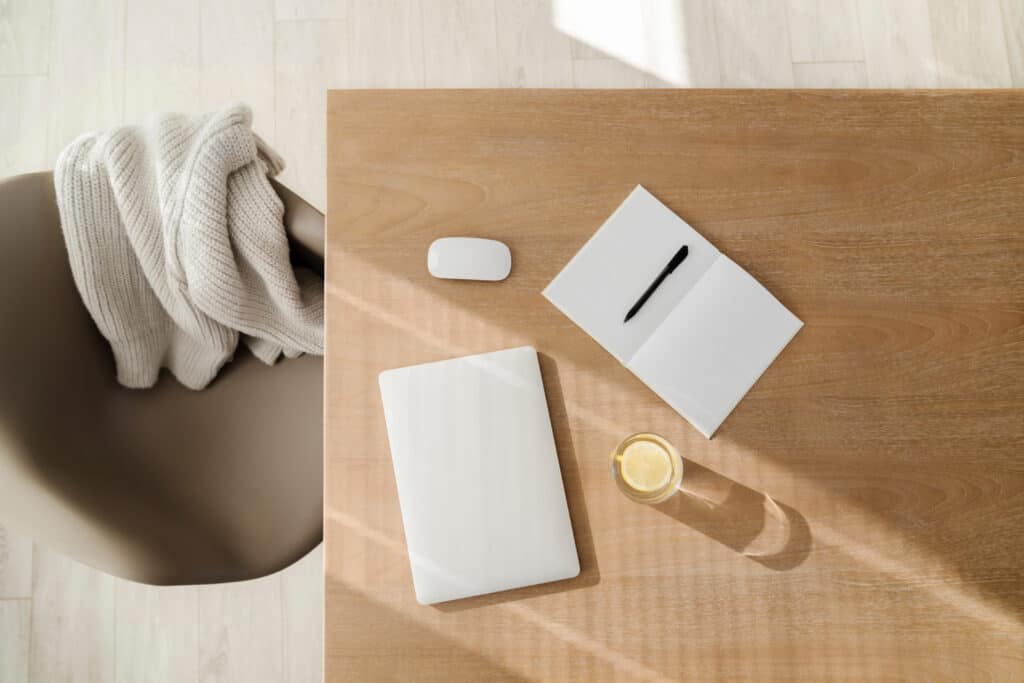 Elevate Your Content Game
AI doesn't replace the personal touch; it amplifies it. In the digital realm, AI makes every interaction feel personal, like a friendly nod or smile. Adopt AI, and see your digital story thrive with each tailored interaction. This proactive approach keeps your content fresh and boosts client satisfaction and brand success.
Want Help With YOUR AI Content?