We may earn money or products from the companies mentioned in this post.
Bullet Journal Budget Trackers, say what?
Most of the time, tracking our finances isn't that fun!
We all know that diving deep into expenses and other financial-related details can cause lots of worry and stress.  At least that is how I feel!!
So, how can you make it more bearable and fun?
Bullet journal budget trackers are an effective, easy way to monitor your spending. 
"Use your creativity to stay on budget!"
Below are some amazing bullet journal money spread designs that you can recreate on your own pages.
At this age filled with apps and gadgets, you may be wondering why using bullet journal budget trackers is still a highly recommended way to track your expenses and savings. Well, there is magic and creativity in using pen and paper. 
Don't be a slave to the digital world. Bullet journal lovers love this pen and paper approach when budgeting since it allows them to exercise their artistry. Your primary goal here is to be more active and functional in writing about your expenses, savings and financial goals. You can use unique symbols to denote events, notes, and tasks to make your money-tracking life easier. 
Start your bullet journal routine with these supplies!  
✅ This journal stencil planner set that you can use not just for your bullet journal, but also for handmade family holiday cards, greeting cards and letters.
✅ This bullet journal notebook that is 24% heavier compared to other journal brands.
✅  This card ink pen set can help you make beautiful letterings and line widths.
✅ These fine tip pens will change the way you approach drawing in your bullet journal.  I adore them and I can't live without them.
✅ These ball pens are loved by many bullet journalist friends because of its great for creating flowy strokes. 
✅ This highlighter pen set is a top choice for those who love bullet journaling. 
✅ These washable markers are perfect for writing, coloring and drawing.
✅ These washi tapes have wonderful, unique patterns.
✅ These set of pens are designed for every person who loves calligraphy, drawing, and art therapy. 
✅ This graphite paper will save you tons of time by capturing each detail in your original design smoothly. 
✅ These bullet journal stickers will look beautiful for almost every kind of spread imaginable. 
✅  These watercolor brush pens offer good colors for blending and shading bigger areas.
✅  These sticky notes offer are incredible reminders to not forget important items.
Whatever it is you want to include or use with your bullet journal budget trackers, go ahead. Your bullet journal is a reflection of your character and personality, so don't be scared to explore around. While bullet journals have general rules, every BuJo user has created her own strategies. 
Here are some bullet journal budget trackers that can serve as your inspiration!
Review your budget in a unique, creative way.
The Source
Our Source
The Source
Our Source
Our Source
The Source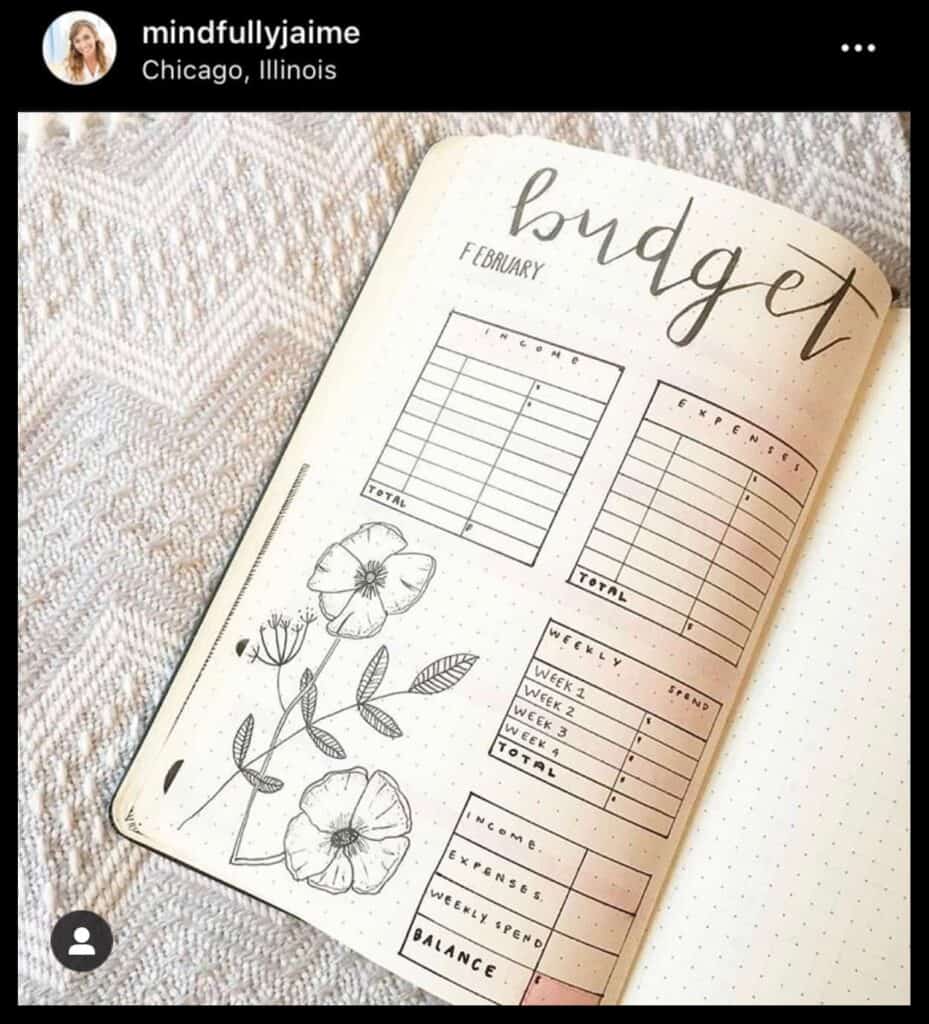 Our Source
The Source
Our Source
Our Source
The Source
Our Source
The Source
Our Source
The Source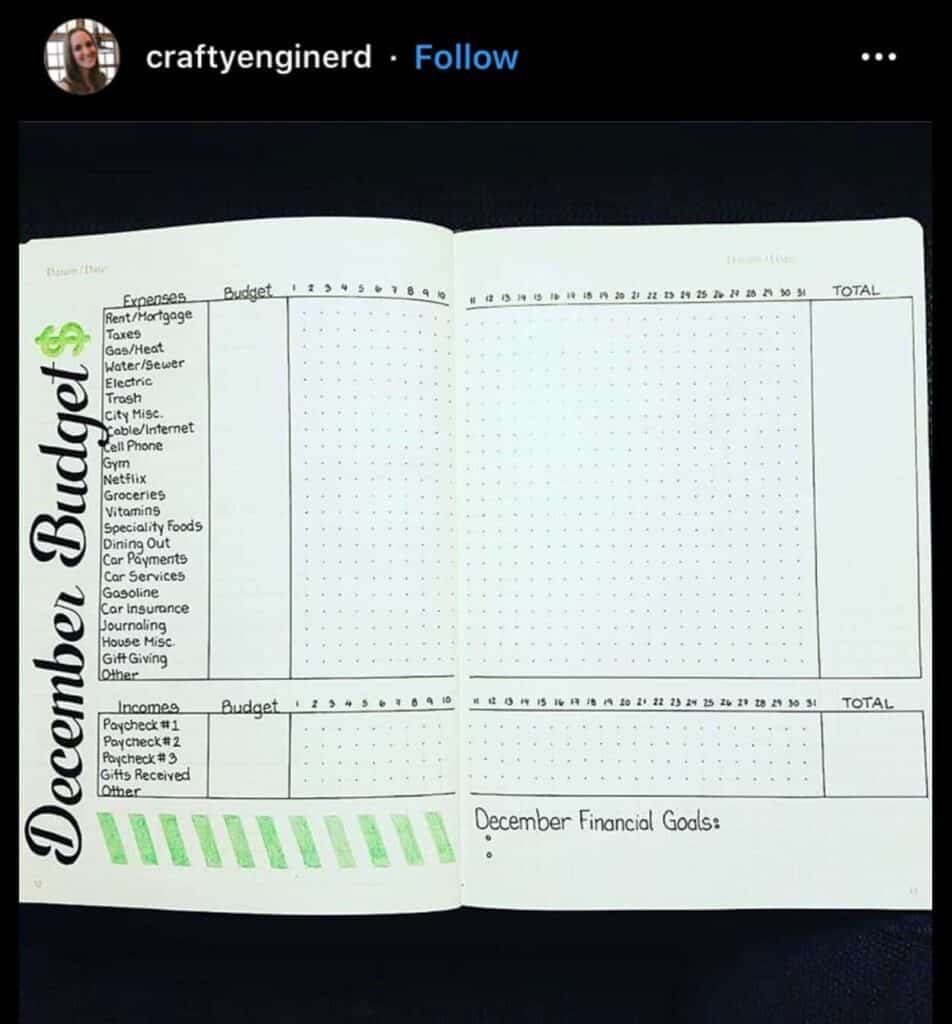 Our Source
Include your savings goals in your bullet journal budget trackers!
Our Source
The Source
The Source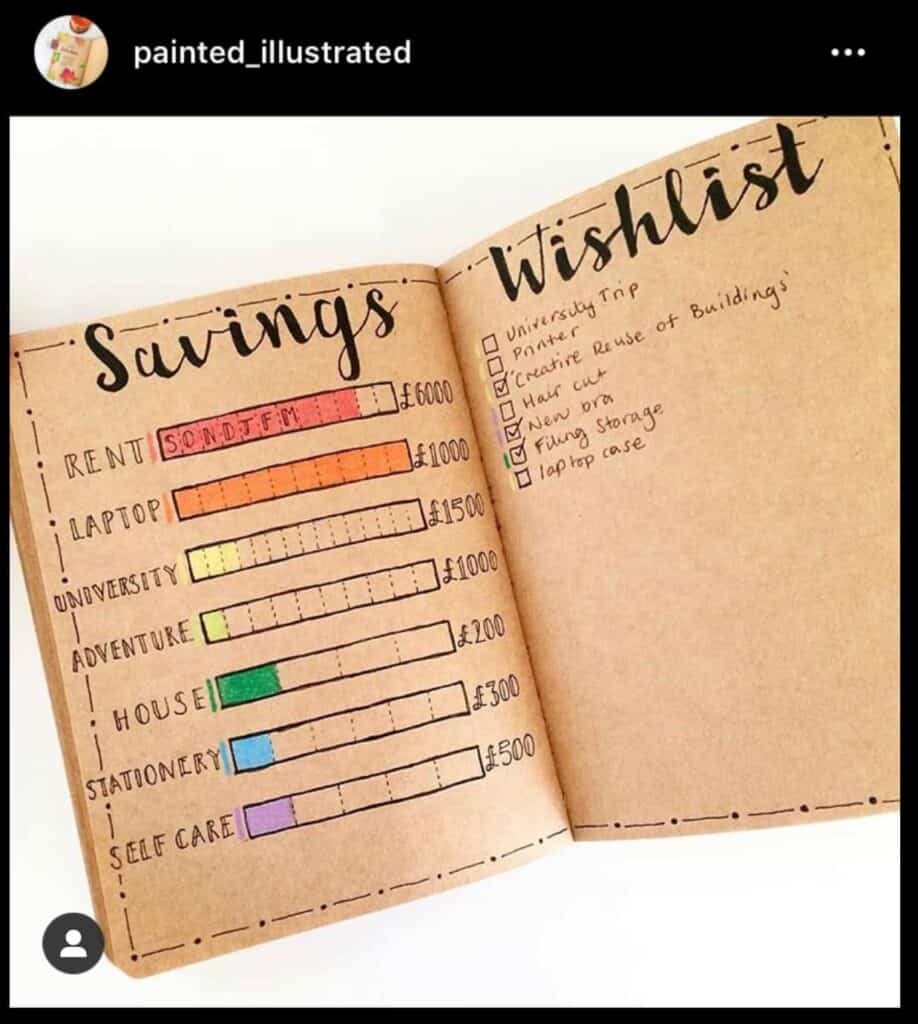 Our Source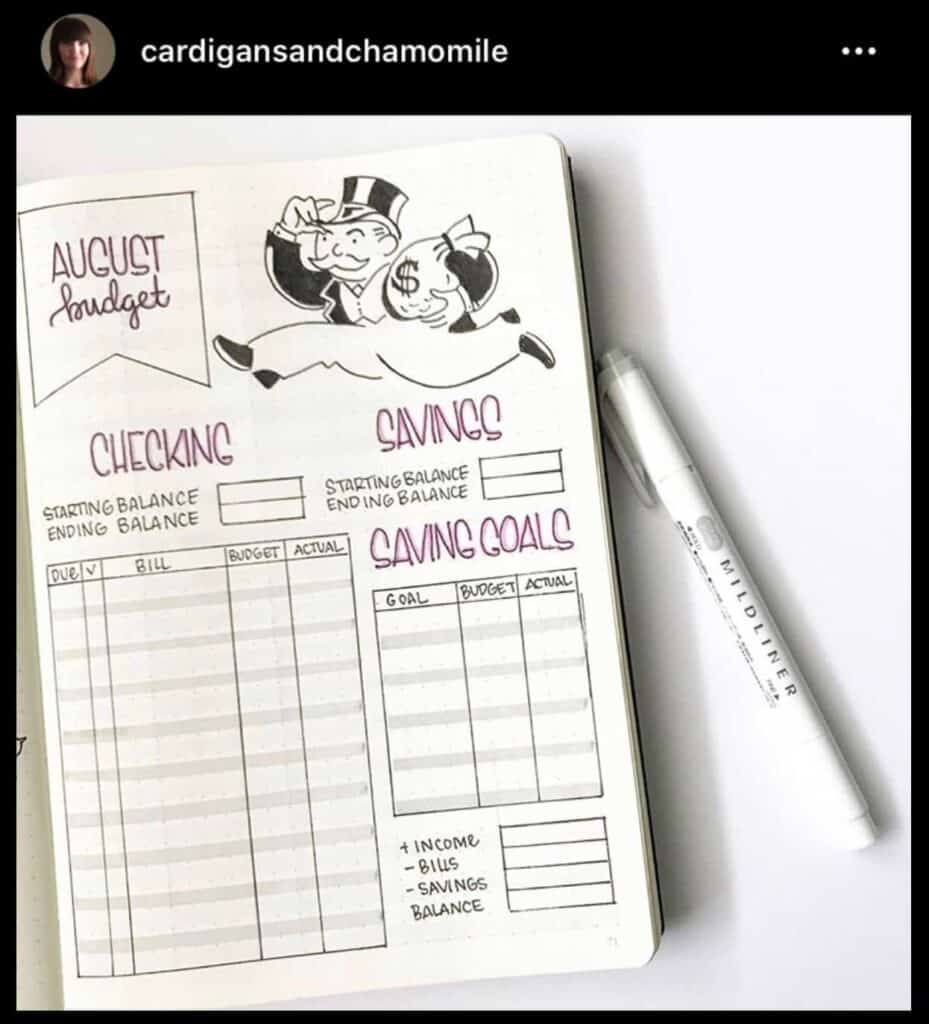 The Source
Our Source
The Source
The nicest debt trackers! I'm sure soon you will be debt-free. 🙂
The Source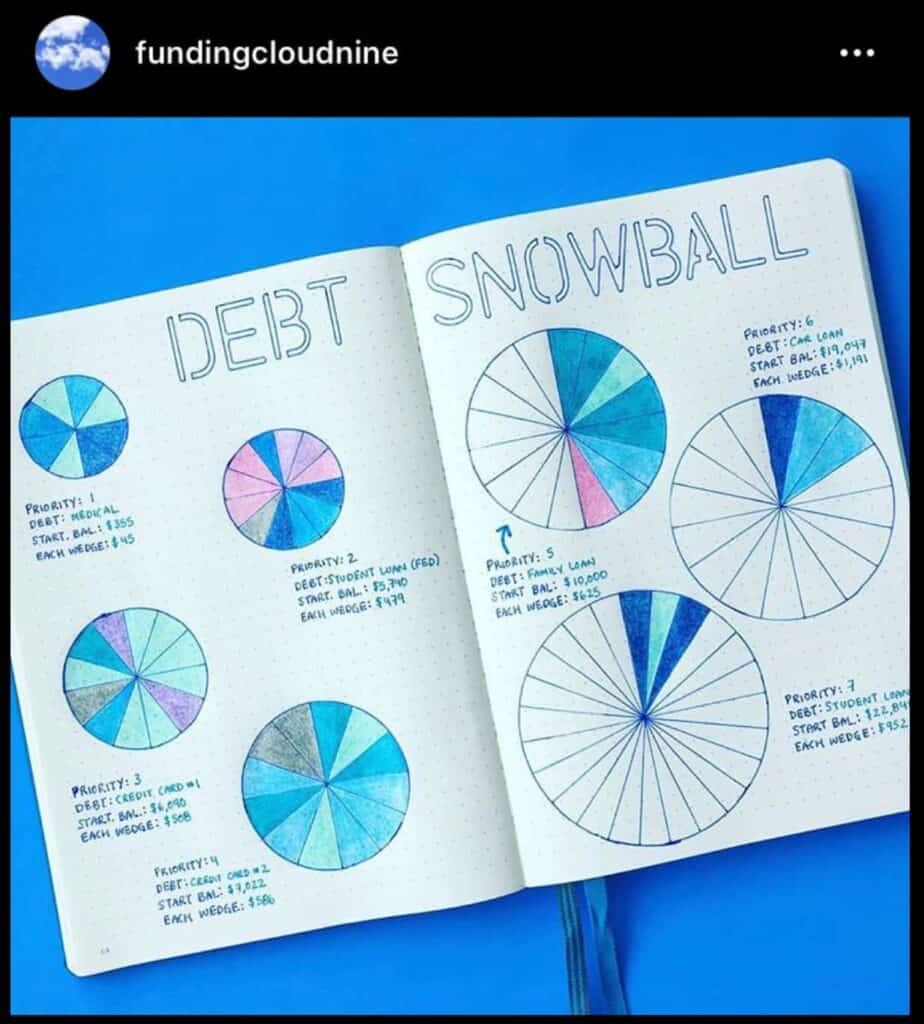 Our Source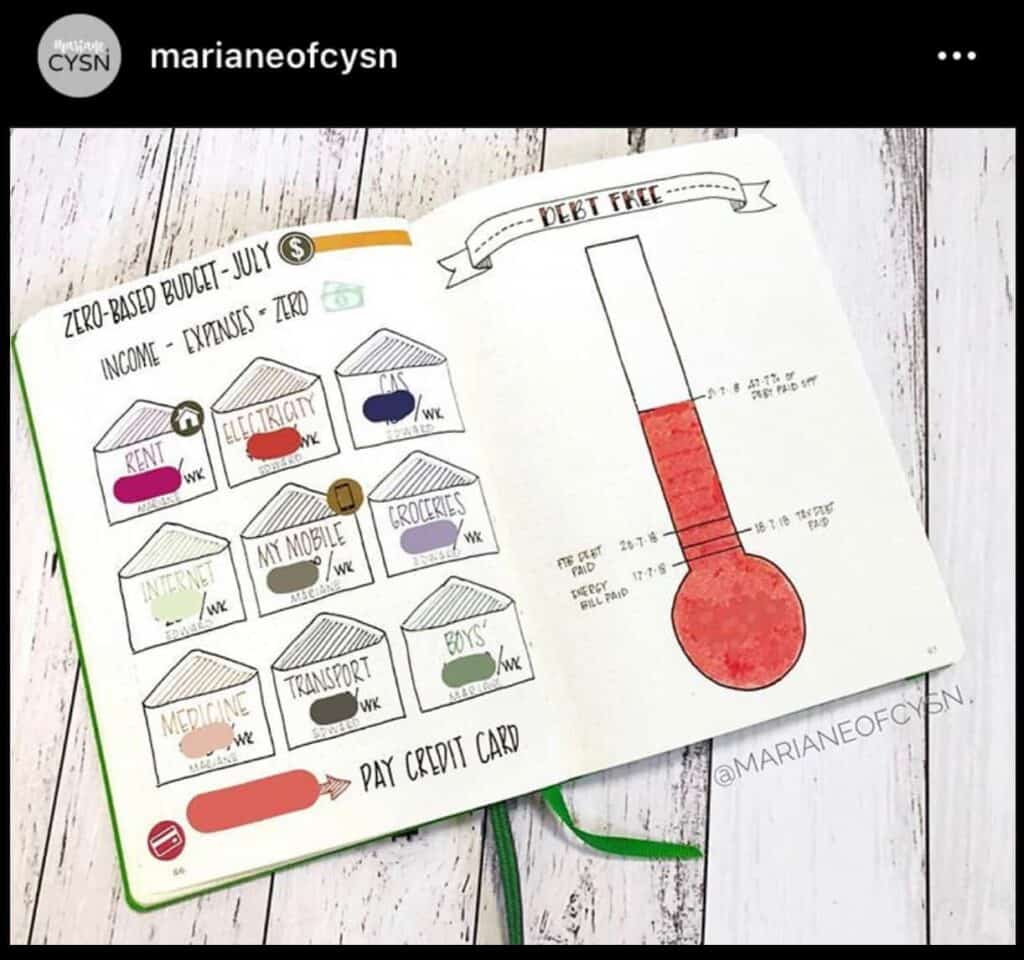 The Source
It's time to make an emergency fund tracker.
The Source
Our Source
Bullet journal budget trackers offer awesome ways to track your expenses! 
Our Source
The Source
Our Source
The Source
The Source
Our Source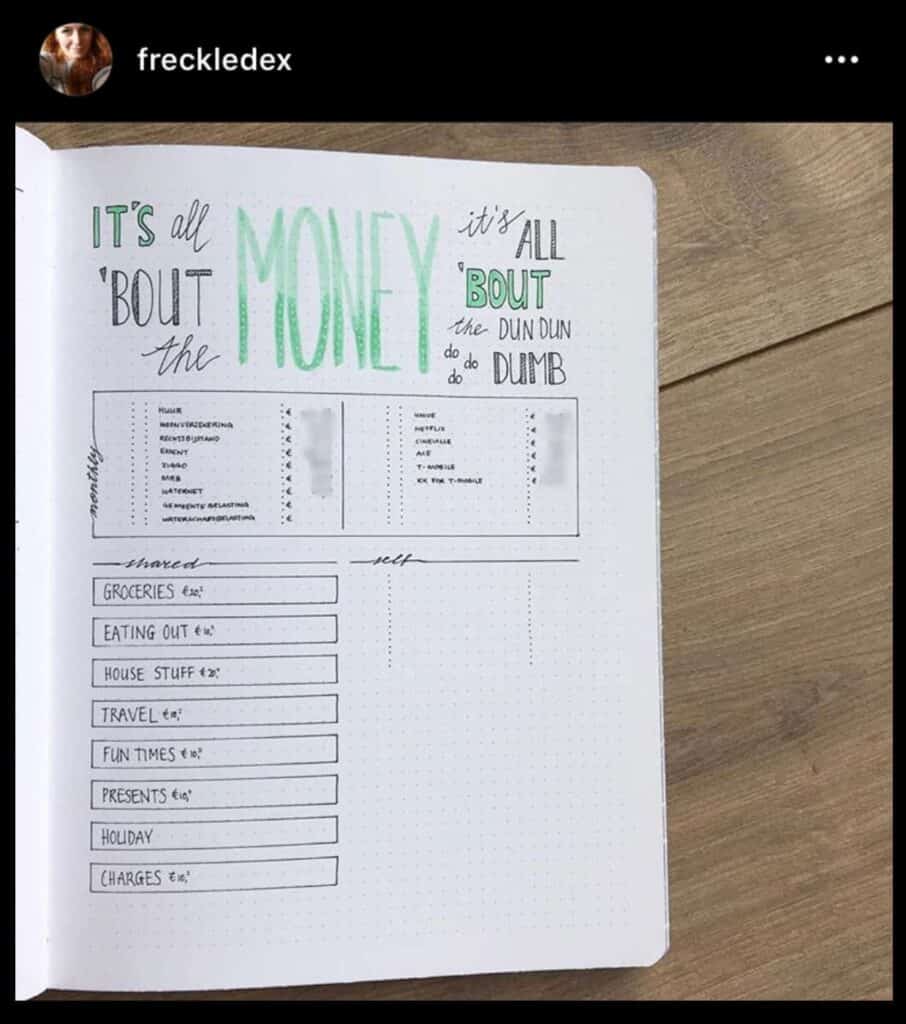 The Source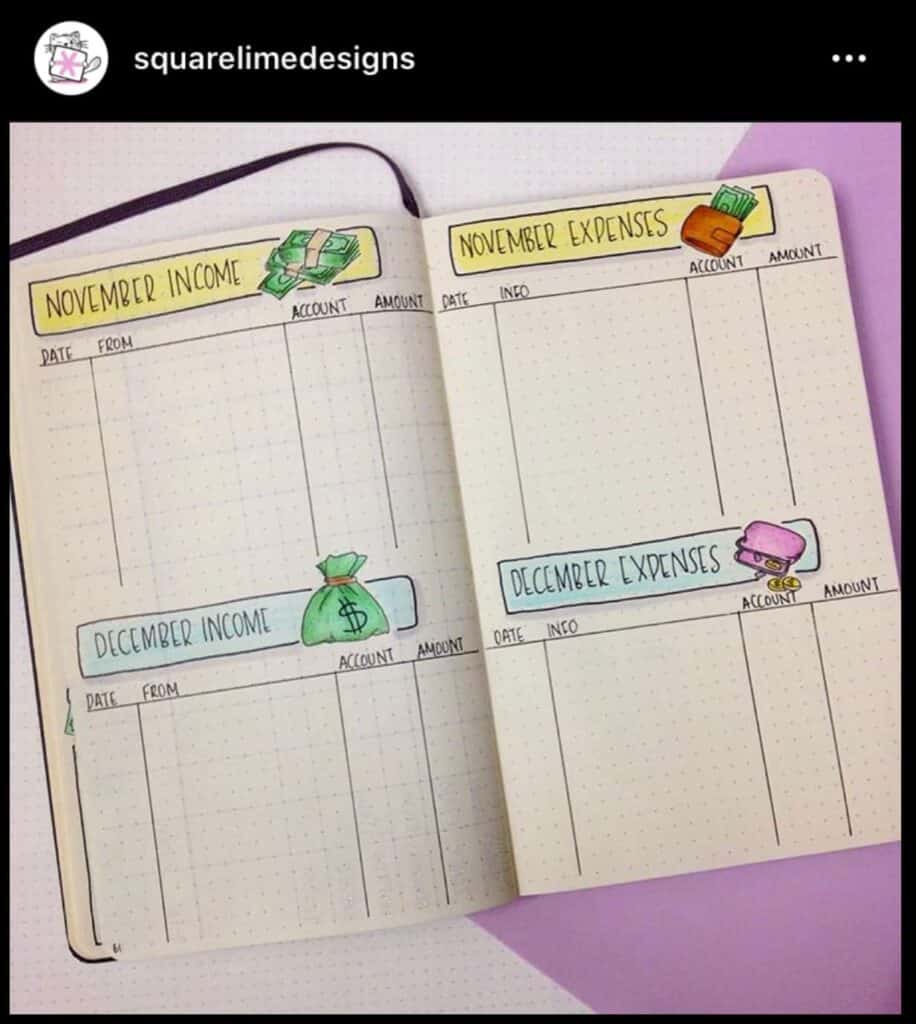 Our Source
The Source
Remember to always pay your bills on time.
Our Source
A bullet journal can help you save more money for your future!
Use bullet journal budget trackers daily. It's true that all of the information can be overwhelming and confusing if you wait until the last day of the month or week to list down everything. This is the reason why it's more helpful to bring your bullet journal with you anywhere you are, and then write all of the financial transactions as they occur. You can also keep receipts, and write down tour expenses every night before you go to bed. Do what works for you! Here are other bullet journal hacks and spreads that you can use.
Click here to start your own bullet journal now, and recreate these designs! 
AWeber Sign Up Form authentication failed. Please verify the settings to continue to use AWeber Sign Up Form.