We may earn money or products from the companies mentioned in this post.
REMARKABLE  BULLET JOURNAL HACKS THAT ACTUALLY WORK! NIFTY TIPS AND INSPIRATION THAT YOU WILL ENJOY IMPLEMENTING.
It can be overwhelming to think about even starting a bullet journal when you see all the other super talented peeps out there sharing theirs.  Heck, I don't have a creative bone in my body but once I got started, I couldn't stop!  It is so much fun. So here is a list of 11 bullet journal hacks that you will for sure want to copy and make your own.
Read more bullet journal tips here.
WHAT DO YOU NEED IN ORDER TO HAVE THE BEST BULLET JOURNAL OUT THERE?
Before we dive into my favorite hacks, I want to share some of my best bullet journal tools and where to buy an affordable bullet journal. 
✅ This journal stencil planner set that you can use not just for your bullet journal, but also for handmade family holiday cards, greeting cards and letters.
✅ This bullet journal notebook that is 24% heavier compared to other journal brands.
✅  This card ink pen set can help you make beautiful letterings and line widths.
✅ These fine tip pens will change the way you approach drawing in your bullet journal.  I adore them and I can't live without them.
✅ These ball pens are loved by many bullet journalist friends because of its great for creating flowy strokes. 
✅ This highlighter pen set is a top choice for those who love bullet journaling. 
✅ These washable markers are perfect for writing, coloring and drawing.
✅ These washi tapes have wonderful, unique patterns.
✅ These set of pens are designed for every person who loves calligraphy, drawing, and art therapy. 
✅ This graphite paper will save you tons of time by capturing each detail in your original design smoothly. 
✅ These bullet journal stickers will look beautiful for almost every kind of spread imaginable. 
✅  These watercolor brush pens offer good colors for blending and shading bigger areas.
✅  These sticky notes will help you remember important activities and dates. 
I remember when I started, I totally overwhelmed myself and thought bullet journaling was complicated. Really, the only thing you need is your bullet journal and a pen.  So please don't get overwhelmed if you are brand new to bullet journaling. Just keep in mind that markers are super useful for coloring your journal and journal stencils will help save you loads of time in creating incredible layouts. 
1. MY FAVORITE DOODLES AND LETTERING HACK
I can't say enough about Skillshare!  I never thought I would get the hang of lettering until I started watching the videos!  Their videos made it super easy even for a non-creative like me! Hint: I may even start to qualify for fitting in the creative zone 😉 
Click here and sign up for their free trial.  Dive in headfirst and have a ton of fun taking their classes!  I promise it will help you on your quest to making a beautiful bullet journal.
Try Skillshare for FREE!
2. BULLET JOURNAL KEY AND COLOR CODE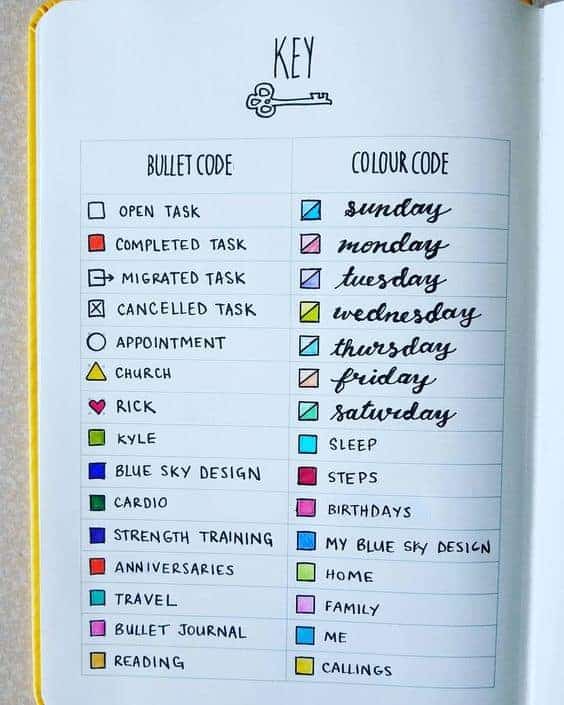 There are so many cool bullet journal key ideas out there. Here is my favorite video on Bullet Journaling for Beginners -How to Make a Key.  The best thing to do is to create a key with your symbols and color code certain tasks so you only take up a small portion of your calendar each day!
3. CREATE A FOLD OUT KEY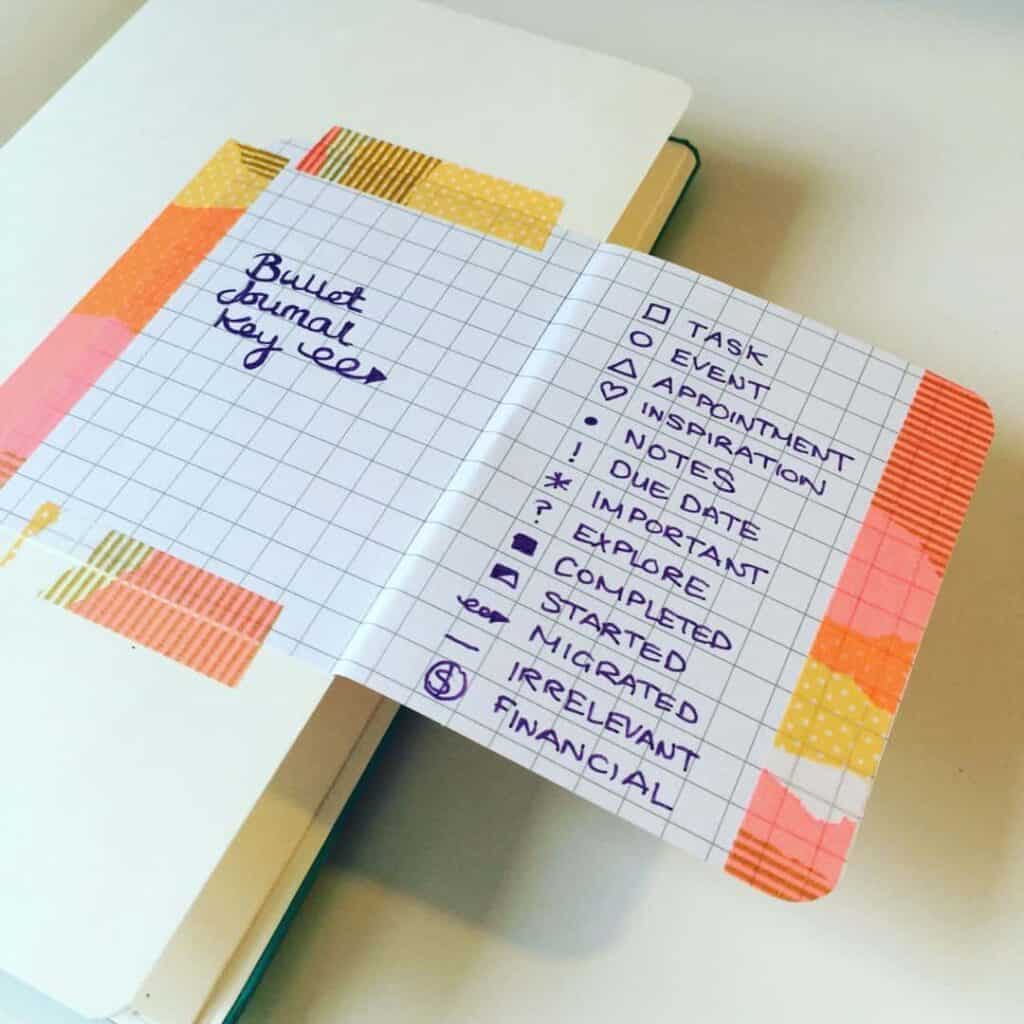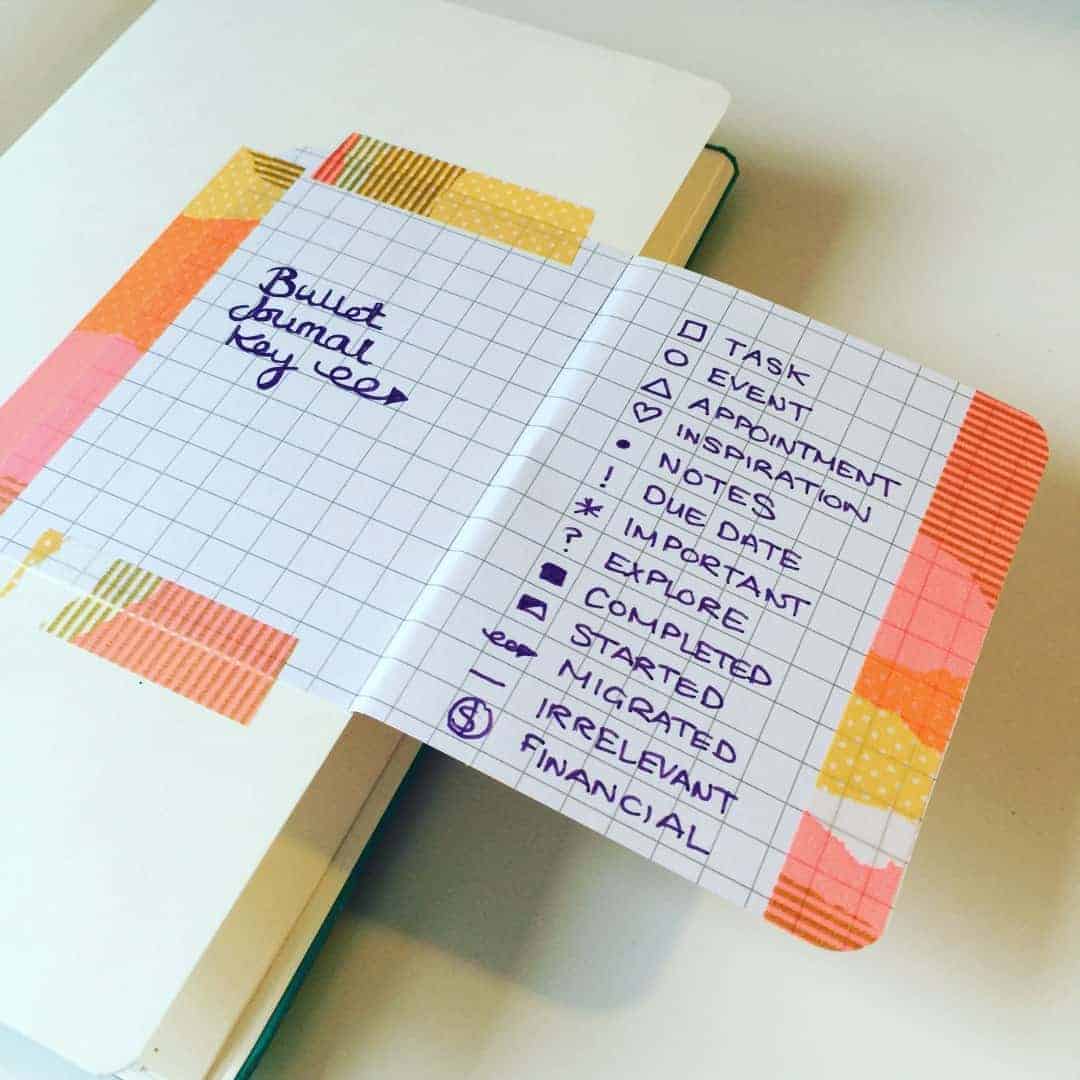 This is a massive time saver.  If you only have a key at the front of your bullet journal than you will need to keep flipping back to it. Just tape a small piece of paper that can fold out so you can see it anywhere in your journal notebook.
4. USE WASHI TAPE ON YOUR PAGE EDGES
This is another one of those amazing bujo hacks that makes a person super productive. This hack will help you find those important pages fast. Use Washi tape on the edge of a page and you can easily back to that page when your bullet journal is closed. My bff uses different colors for different months but you can use this hack however your heart desires.
5.  STORE IMPORTANT INFO BY TAPING AN ENVELOPE ONTO A PAGE – EASY BUJO HACK
Store your receipts, photos, ticket, pictures, stickers, etc in your envelope! 
Happy Bullet Journaling Boss Babe!
6.  USE WHITE GEL PENS AS WHITE OUT
This bullet journal hack, came in very handy for me when I was first learning to bullet journal.  Use a white gel pen, just like you would use white out when you have an oopsie! Try it out for yourself…you can thank me later 😉
7. USE STICKERS IF DRAWING ISN'T YOUR JAM – BUJO HACK EXTRAORDINAIRE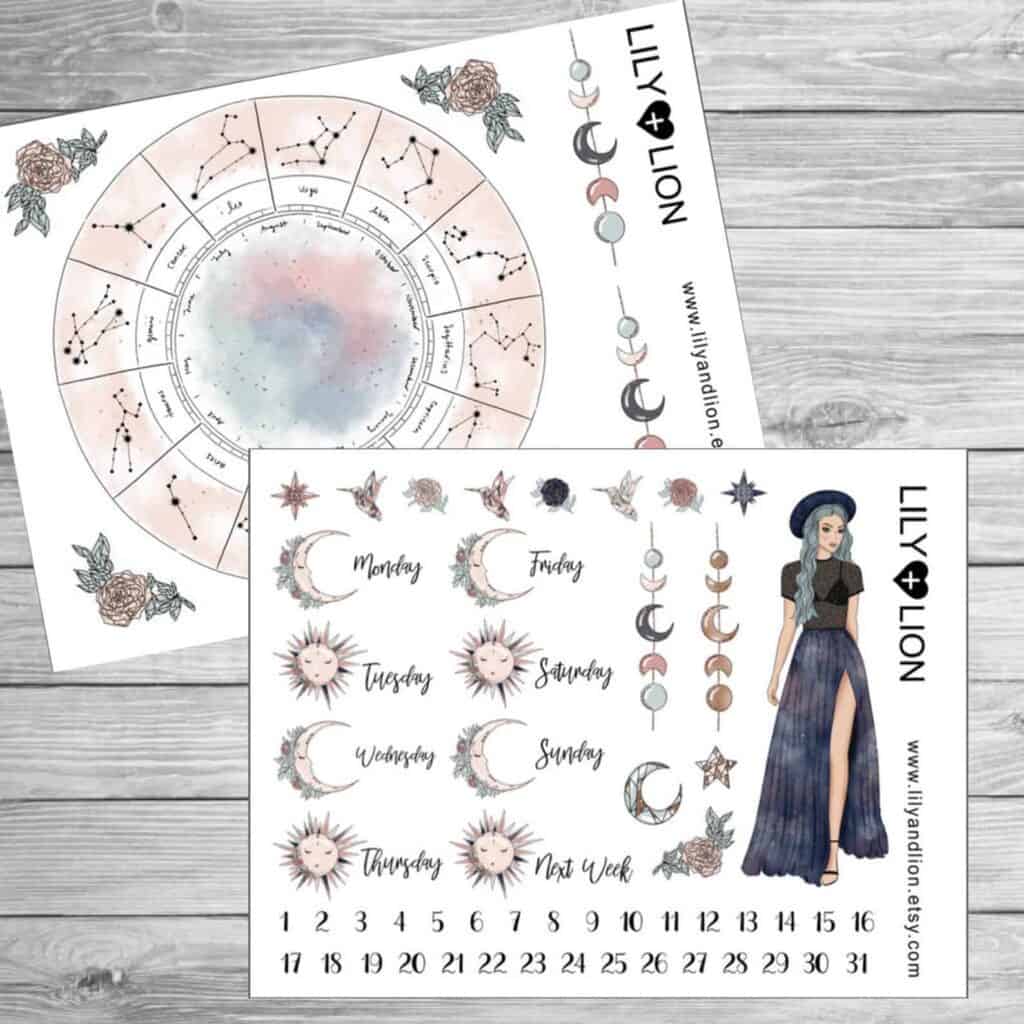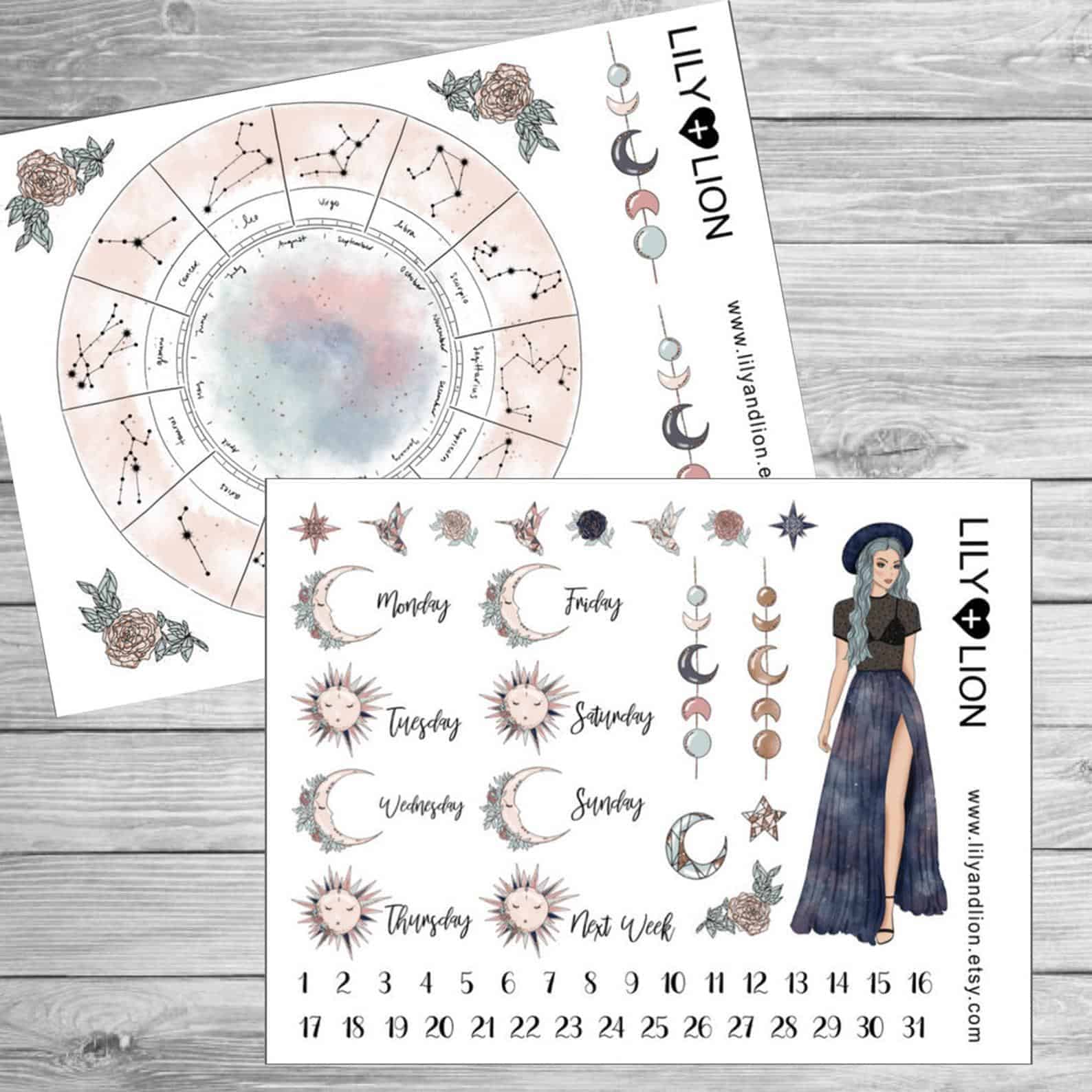 I admit it – I am a freak for stickers.  They are a simple hack for bujo newbies! Stickers can create a gorgeous looking bullet journal daily spread. 
8.  SUPER SIMPLE BUJO HACK – USE CALENDAR STICKER TABS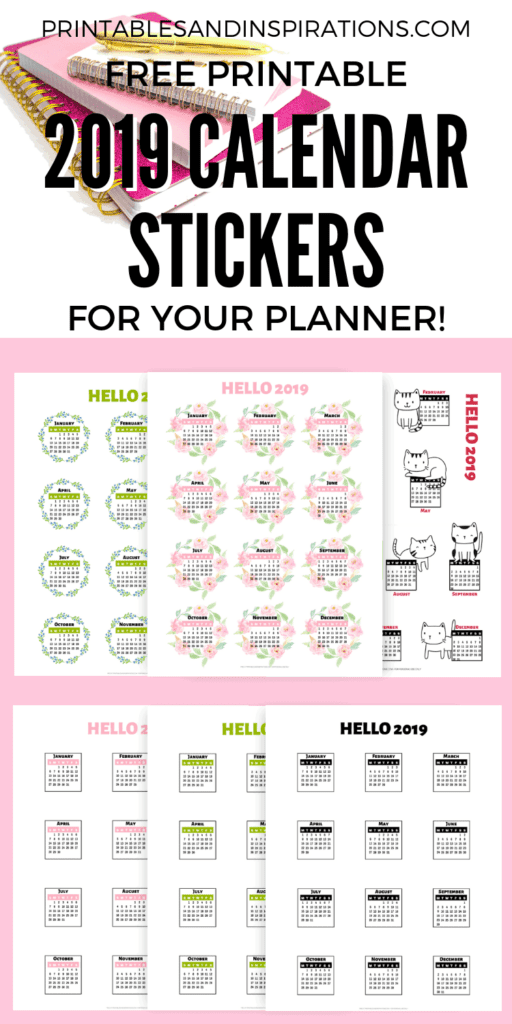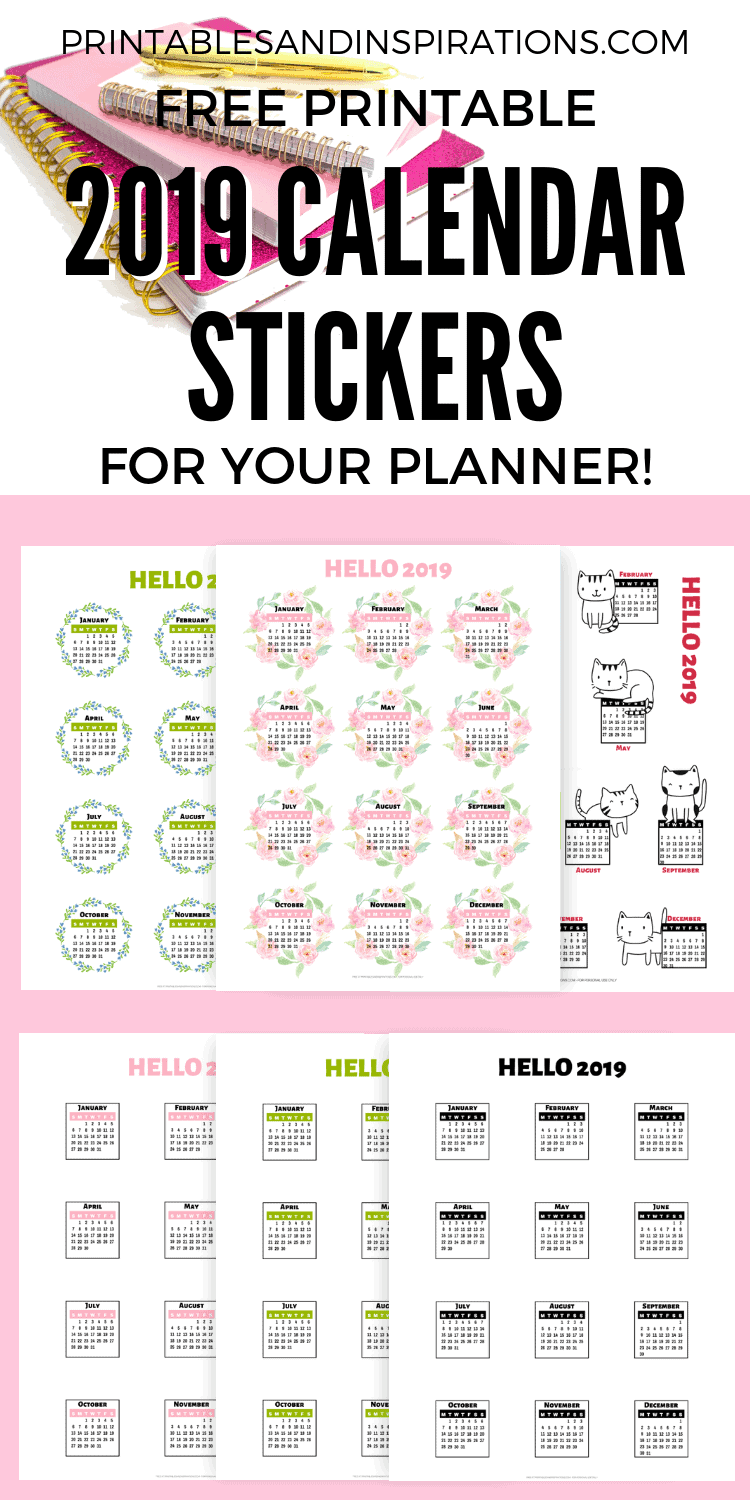 You can take the sticker thing even further like I do.  Use calendar monthly sticker as tabs on your pages so that it is easier to flip between them.  It will save you time so that you wont need to draw out monthly calendars. 
9. ANOTHER AWESOME BULLET JOURNAL HACK: DUTCH DOORS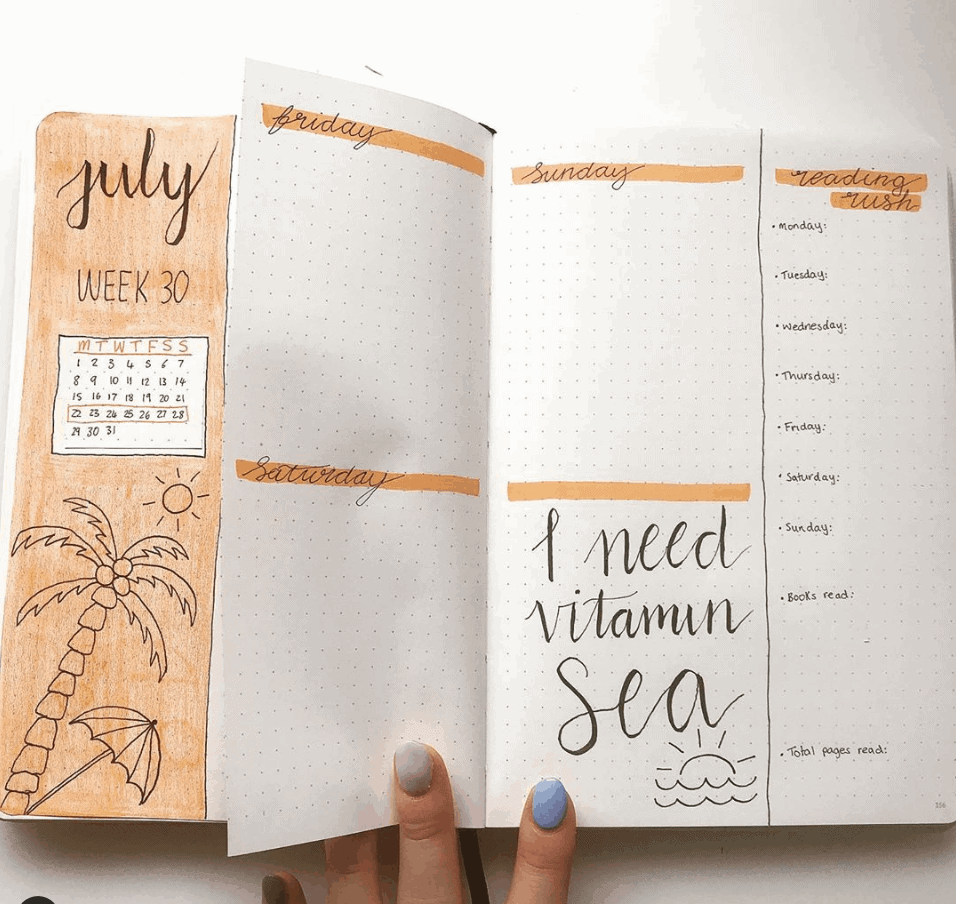 When I first heard about the concept of dutch doors in bullet journalling, I thought "oh no I will never be able to do that."  To be totally honest, I had to watch 3 videos on youtube until I understood the concept. This is my favorite video for any easy explanation of Bullet Journal Hack: The Dutch Door.
However, once I got the hang of it, I started having a blast.  All you have to do is cut out your rectangle with scissors. And the nice thing is that you now have a weekly layout that you only drew once!  This will save you lots of time. You will also appreciate the fact that this hack is nice if you are out in public and don't want people to see what you are writing.
10. USE POST IT NOTES FOR TEMPORARY LISTS – BAM!
What a great idea!  When I heard this, I was so excited because I am the post it QUEEN!  I have every color under the sun of post its. Pink, purple, yellow, blue, green, you name it, I have it.  You, probably got the fact, that this is by far one of my FAVORITE bullet journal to do list hacks! This hack works great for any list imaginable:  grocery list, gratitude list, blogging ideas, gratitude list!
11. BULLET JOURNAL HACKS I ADORE: STENCILS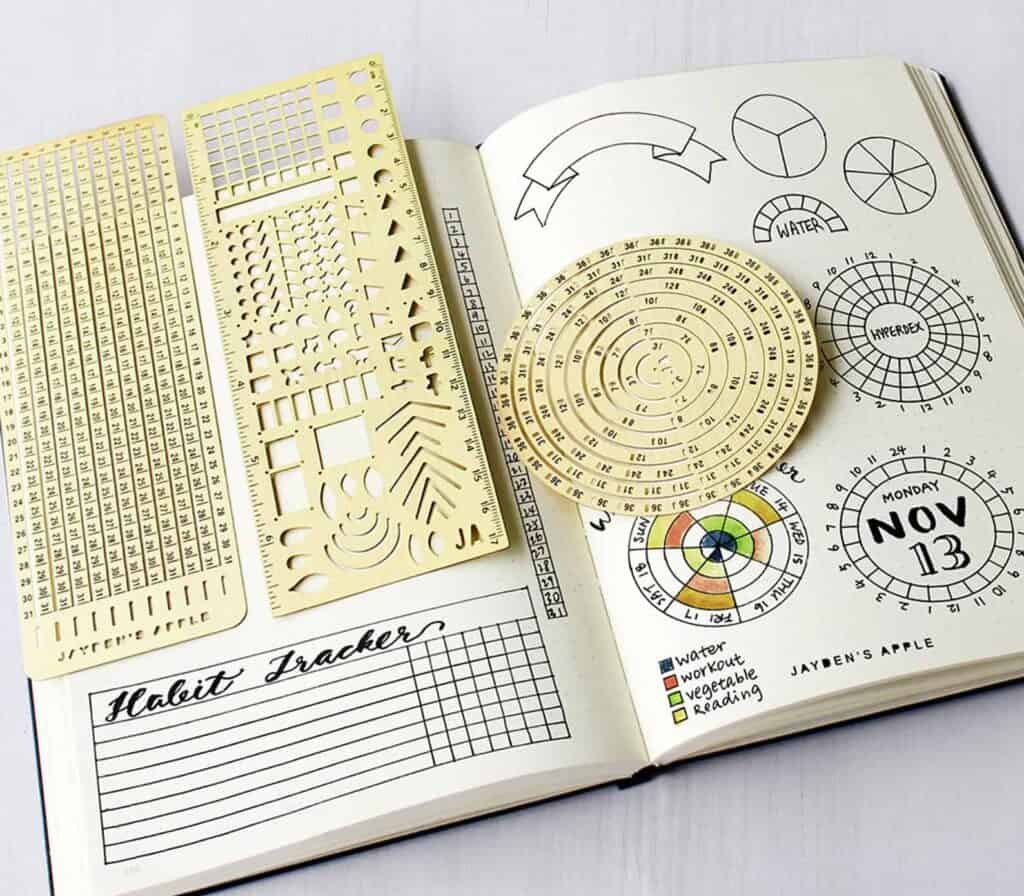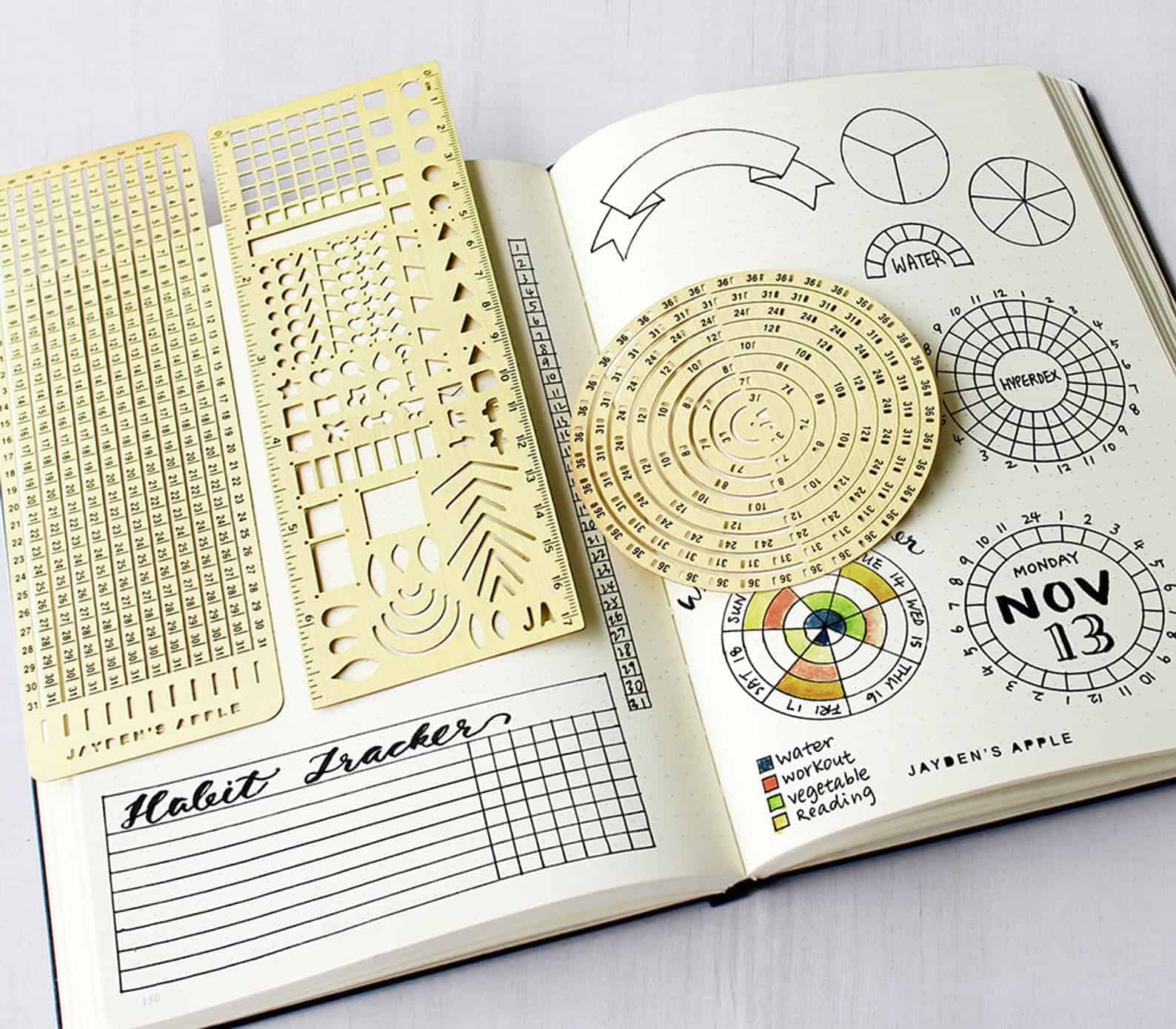 There are a ton of bujo stencils you can get to simplify drawing new layouts in your bullet journal.  Trust me, an investment in these is so much easier. I recommend trying out etsy for journal stencils.
AWeber Sign Up Form authentication failed. Please verify the settings to continue to use AWeber Sign Up Form.
TELL ME ABOUT YOU…
Have you been bullet journaling for a long time or are you bujo beginner?  Please share in the comments if there is anything specific I can help you with! Personally, I love helping my readers!
DON'T FORGET TO PIN THESE 11 BULLET JOURNAL HACKS!