We may earn money or products from the companies mentioned in this post.
Bullet journaling is good for the mind and soul. Writing down our thoughts and exercising our creativity can somehow help us create a sense of control, gain more self-awareness and encourage us to address important life issues. When feeling down, your bullet journal can nurture your mental strength and motivate you to conquer challenges.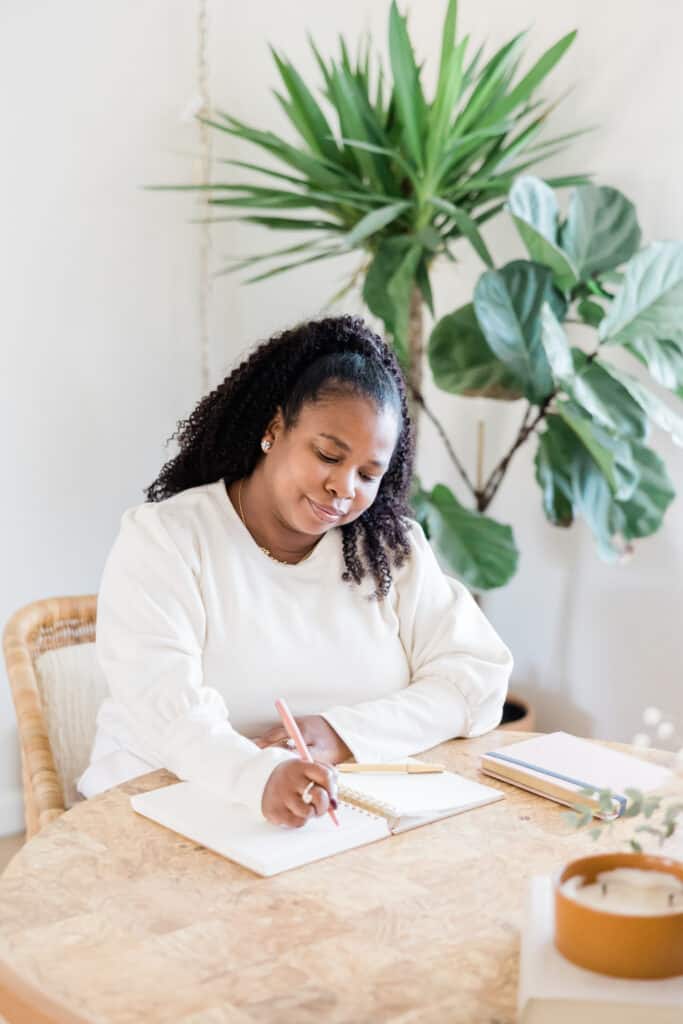 Can Bullet Journaling Improve Our Mental Health?
Bullet journaling is a fantastic way to organize and plan your life. Consider your notebook a best friend you can turn to anytime to release your thoughts and monitor your lifestyle and way of thinking. If you are struggling with mental health problems, this can serve as an outlet that will help you manage your emotions and relieve psychological stress.
Believe it or not, a few minutes of writing time every day can change how you live your life. The more you create beautiful pages, the more you can develop a more optimistic outlook. Just the mere process of designing bullet journal spreads is therapeutic and can bring you some peace and quiet.
Benefits of Journaling for Mental Health
1. It Offers a Safe, Unique Space to Vent Out Your Feelings
Loneliness, anxiety, and hopelessness may occur anytime, even after the happiest days. We often repress these negative feelings when overwhelmed with our day-to-day schedules. In fact, most of them go unnoticed by our loved ones. It's so important to slow down once in a while to acknowledge these emotions and address them.
A simple color-coded mood tracker can help you acknowledge your emotions and make consistent assessments of your mental well-being. This kind of tracker is even more crucial when you're on mental health medication, as it allows you to observe the trends and changes in your thoughts and emotions.
2. It Helps You Exercise Your Creativity
Consider bullet journaling as a wellness exercise, similar to maintaining a workout program and healthy diet. When you create something, you release and let go of the negativity in your heart and mind. You become focused on a beneficial task, and upon its completion, it provides you with a sense of accomplishment.
You don't need to be a talented artist to create a bullet journal! The only thing you need to do is make the most out of your imagination! By developing your artistry, you can inspire yourself to develop new ideas that you can use around the household or at work.
3. It Reduces Anxiety and Stress
Journals are not just mere tools to document daily activities. They can also be part of an effective stress management and self-exploration routine but only with enough focus and consistency. Studies show that spending 15 minutes writing positive journal entries can lessen stress levels.
Another research involving PTSD patients has shown that bullet journaling can help with mental help improvement. Writing about trauma is not easy, but it helps them release their emotions and face their experiences head-on. Journal entries in a well-designed journal will motivate you to pay more attention to the good things, not to those matters that cause stress and anxiety.
3. It Helps Improve Your Confidence
Every bullet journal is a self-love journal. Through your notebook, you can welcome each day with positive self-talk. No strict format is required. Randomly write the things you love about yourself and the things you're extremely proud of. Then, read them aloud in front of a mirror. Start your day on a positive note!
You can even learn new things about yourself in the process. Starting can be a bit of a challenge, though! So it's best to begin with questions that nurture reflective thinking. What makes you unique? What are you really good at? List down your accomplishments in the last weeks and months. There is no right or wrong way of doing it!
4. It Helps You Achieve Your Goals
Use your bullet journal to list your personal and professional goals and keep yourself accountable. Reading them from time to time is an invitation to do better and work harder to turn them into reality. You can write them as a list, in narrative form, or through a colorful vision board!
As to how many goals you're planning to write, it's up to you. First, make sure that they are very specific and measurable. Then, list all the tasks and actions required for each one. There will be many ups and downs as you go along, but a detailed journal can help you stay on track.
5. It Allows You To Monitor Your Progress
Whether it's your daily meals or long-term goals, you can use your bullet journal to monitor your progress. Documenting completed tasks or accomplishments encourages healthy advancement! Depending on what you're tracking, monitoring progress also allows you to look for a pattern that triggers improvements.
You can easily create a tracker for almost anything, including habits, meals, mood, travel, savings, movies, sleep, and budget. These things may sound simple, but they can keep your life on track! It's nice to have everything collected in one place.
Bullet Journaling for Mental Health: 5 Tips
1. Improve Your Mindset
A bullet journal is a productivity tool tailored exactly to fit the owner's needs. You can create complex planning systems and design them in any way you want, but you need to be equipped with the right mindset to ensure your BuJo routine is effective! Start simple. Don't pressure yourself!
At some point, you'll get discouraged by all the pretty decorations and elaborate drawings of other bullet journal enthusiasts. But that's not what journaling is all about. Level up your mindset and let your bullet journal contribute to a better you.
2. Keep Your Bullet Journal Next to Your Bed or Work Table
Purchasing high-quality journals and other supplies are one thing but building a habit is another. Getting used to this new routine can take time! Start by keeping the journal next to your work table or bed, so you can easily take notes whenever you feel like it.
Consistently writing in a bullet journal can be tricky, even for those who badly need it. So start with an affordable journal and a simple theme for your spreads. And, of course, don't stress about writing every single day. It's a ritual and habit that grows through time each time inspiration strikes!
3. Be Brutally Honest
Writing about a dark past and acknowledging negative emotions can be uncomfortable and intimidating. For many, these things are best hidden and forgotten, not documented in beautifully decorated pages. Please know that the uncensored truth is part of who you are, and acknowledging them is a crucial step towards self-growth.
Be patient with yourself. After all, no one is perfect. As you get used to expressing yourself honestly in your bullet journal, more essential details and patterns will appear. You'll start seeing patterns that you can further analyze to understand your behavior and figure out what is good for you in the future.
4. Track Even Your Positive Moods and Happy Experiences
Bullet journals are not only meant to understand negative thoughts and emotions. Positive experiences and feelings are also crucial in comprehensively documenting your moods in a certain period. Moreover, it helps evaluate mood fluctuations and what you did to address them.
Although writing about positive experiences is fun, some couldn't keep up with daily journaling. Here's something you can do for practice: free writing sessions! This simple exercise only takes about five to ten minutes and can help you get in the mood for writing in the coming days.
5. Invest in Quality Bullet Journaling Supplies
Where are you planning to write?! Create a safe, desirable space for your bullet journal and work supplies. Toss out the junk and then brighten up your table. Decorate it with things that inspire you. Flowers? Photos of your loved ones? If your workspace is messy, you won't be able to focus on your tasks properly.
Moreover, invest in good bullet journaling supplies. High-quality notebooks and pens are worth it but not required for beginners. Invest in these things gradually. Feel free to start with a simple bullet journal and a few pens! The supplies you'll need depend on the type of designs you want for your spreads. Some pens are enough for a minimalistic look, while some themes demand more accessories like washi tapes.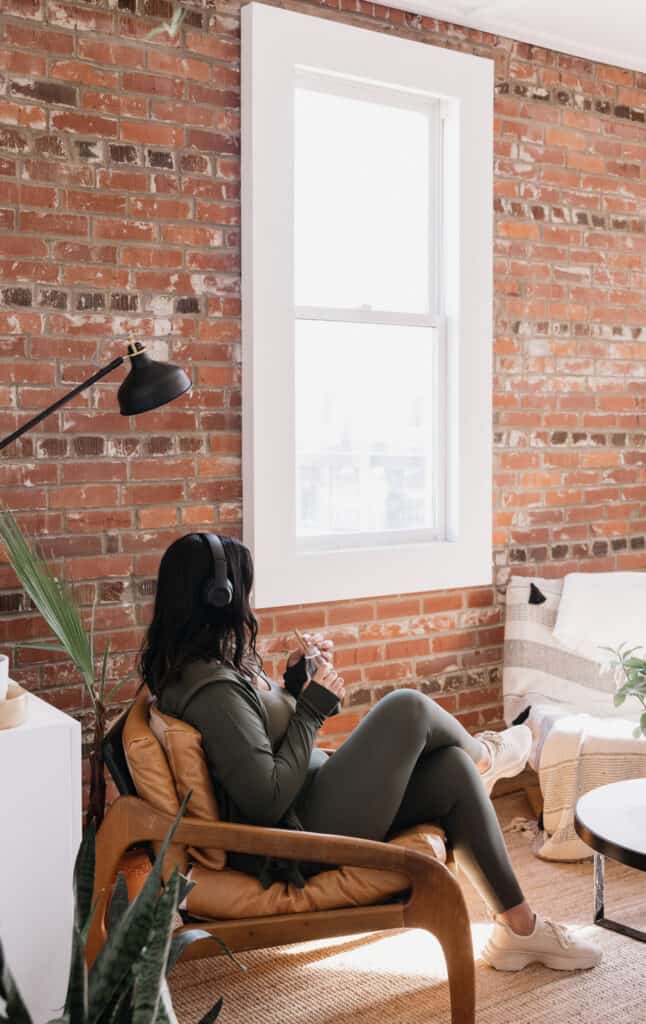 Yes, Using a Bullet Journal Can Improve Your Mental Health!
There's really something about physically writing and doodling that makes us feel happier! Through bullet journaling, we can plan, monitor, and track our lives in a creative, visual way. Use it to track every aspect of your life, including your mental well-being.