We may earn money or products from the companies mentioned in this post.
Do you want to be your own boss, and boost your monthly income?! Having a passive side hustle is the perfect way to improve your earnings so you can lessen financial stress, especially with all the craziness in our world right now. You can use the best survey sites to earn money or even use one of your own ideas to top up your income. Have you ever thought of what the passive side hustle might be?! Here's a golden idea–you can create, and sell online courses from your own website. You can do this while enjoying the security of your day job. With a Daily look at the journey to build passive income you'll be able to create that passive income you've always dreamed of. Keeping on track can be difficult so don't forget to do your research at a bunch of different sources. But today, let me walk you through exactly how I do that.
What exactly is a Passive Side Hustle?
A side hustle allows a person to make money outside his or her 9 to 5 job. Now, when we say "passive side hustle," this means that you continue to generate income even after you finish the job. For most individuals, having a passive side hustle means making money from their passion and hobby. It can open doors to life-changing and career-changing opportunities you wouldn't normally encounter when working at your day job. For example, my friend began investing in real estate and became a landlord – she made some smart investments and now takes full advantage of the 1031 Exchange investment offerings. Remember, online courses are just one way you can earn a passive income – real estate, investing in stocks, uploading your photos to Shutterstock, and index funds are all viable options. Several passive side hustles have resulted in meaningful relationships and better jobs. It's more than just a simple job with a part-time salary.
Create online courses as a passive side hustle to earn more income.
The worst thing about being stuck in a boring, low-paying full-time job is that it provides little room for financial growth. Sure, you get bonuses once in a while, but is that enough for you to achieve financial freedom?! Sometimes, people will still struggle financially even after receiving these bonuses. That's why many people will consider trying to find passive income to support them. One of the most popular ways to achieve passive income is usually through bitcoin mining. That method can give individuals the opportunity to work their way up the markets, potentially earning a lot of money on the side. To see how successful you could be, it might be worth looking at these Bitcoin Statistics in 2020 on Zipmex to see how bitcoin has been evolving over the past few years. That's one example of a passive income.

How many more years should you save to finally live the life you have been dreaming of? Or are you having to put things like emergencies, kids sports or college educations on a credit card? The truth is, most 9 to 5 jobs don't pay the bills. If you are just starting out, I'm sure you are having a hard time. I know that very well…been there done that!
To all people out there who are struggling to earn extra income, I was once like you!
Imagine trying to live on a full-time paycheck and still not having enough. Yah that was my hubby and me for a while and it's crazy!
Dedication to your family is one thing, but paying the bills without sacrificing everything is another. To all the people out there who are struggling to earn extra income, I was once like you!
At one point in our family, I had quit a $97,000 a year Information Technology job in Corporate America to stay home with my two babies, age 2 & brand new. I was exhausted from working 13 hours a day and never seeing my children or husband. I thought the transition would be easy but after a few months of trying to live on my husband's salary of $32,000 a year – I knew I couldn't continue to just take care of my babies all day and not help bring in income.
So, I did what some of my friends were doing, I started a day-care. I was making around $1200 a month. It helped even though we were still bleeding financially. Although I loved watching my day-care kids, I was feeling antsy, we needed to make more money and I was bored.
So I started spending some time on the computer and I found that so many people were making a killing online selling various courses and products. I thought it might be a good idea but I wasn't completely sold yet. So instead, I decided to join an mlm company.
I tried to sign up everyone, I knew into my new mlm venture. I even bugged my mail lady about it. But I wasn't having much luck. So one night, I decided to spend our last $57 we had in savings on fliers to advertise my mlm.
Little did I know that that would change my life forever.
I got up at 5 am early on a Saturday morning and went out with my friend to drop off fliers in the nice part of town. When, I came home around 7 am and I went back to bed. The thing, I remember was being in that state of almost asleep, and I heard a loud bang.
I woke up, jumped out of bed, ran downstairs and saw that our garage was on fire. I yelled at my husband to go outside and check it out. And I went and got my babies out of their room and ran out in the backyard.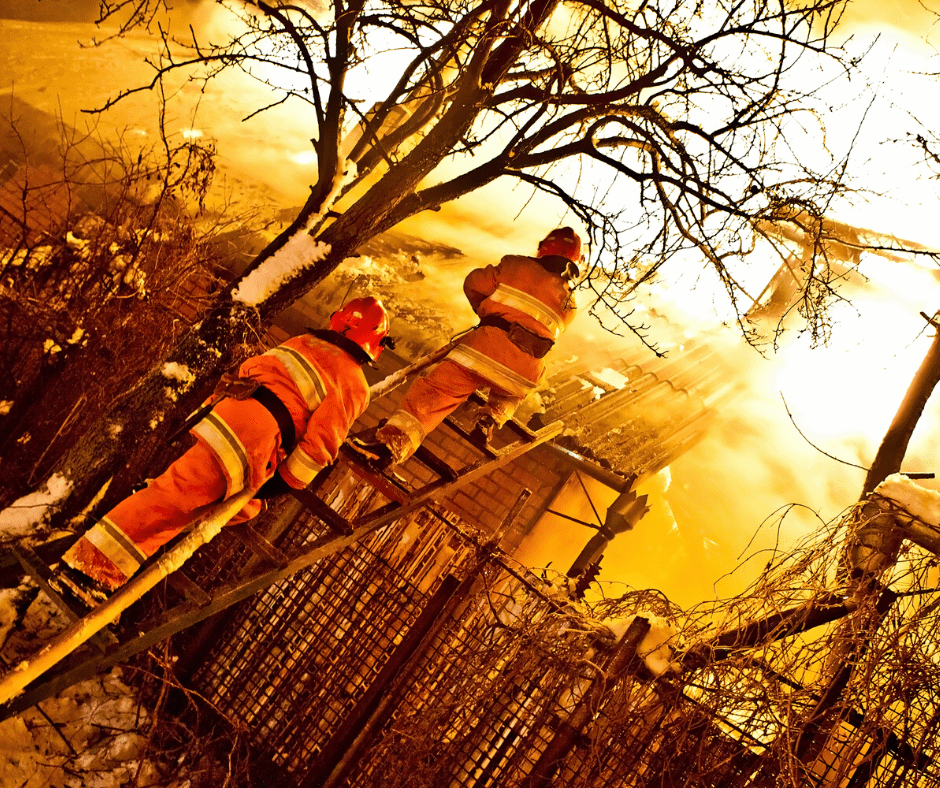 I remember thinking, I should have spent that last $57 on new underwear. You see I was wearing holy underwear with a ratty old teeshirt out in my backyard with the babies.
I was yelling like a banchee at my husband to be careful – I am sure the neighbors 2 blocks away thought there was a domestic dispute going on. Then firemen showed up and put a big ladder over the backyard so we could climb over the fence into the neighbors back yard.
I was horrified and mortified. The fireman and all my many neighbors got to see my granny panties that were full of holes.
At that minute I knew life had to change.
So I put on my thinking cap and got super resourceful! It was summer-time. I moved all my little kids into one room and hired a live-in nanny to stay with us for the summer. She helped me take care of my kids and the daycare kids. I paid her out of the salary from the daycare.
I had one of those big old thick computers and a ratty old desk in my laundry. And believe it or not, I spent 4 months in that laundry room during the summer learning how to generate leads online. My break-through came when I learned how to generate cheap leads on eBay – after spending over $23,000 on credit cards and from our savings on various scams online.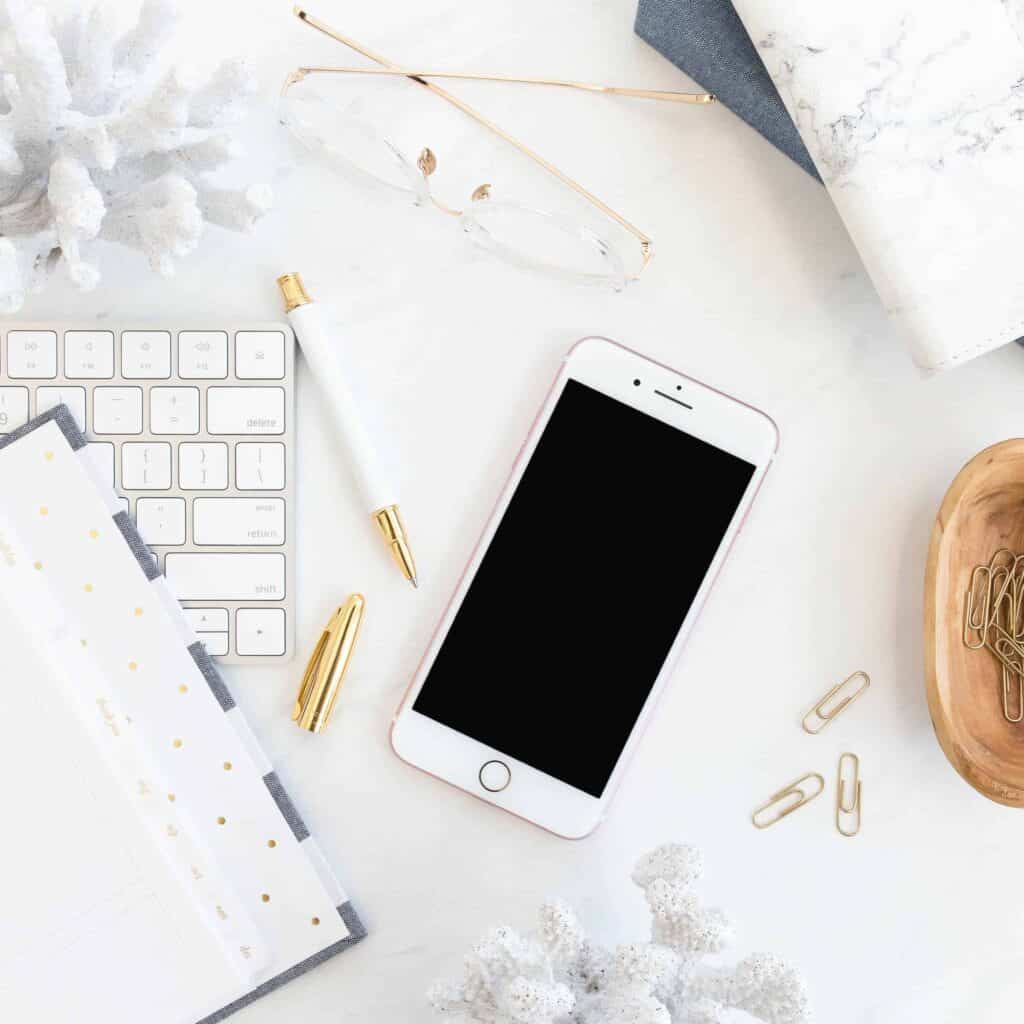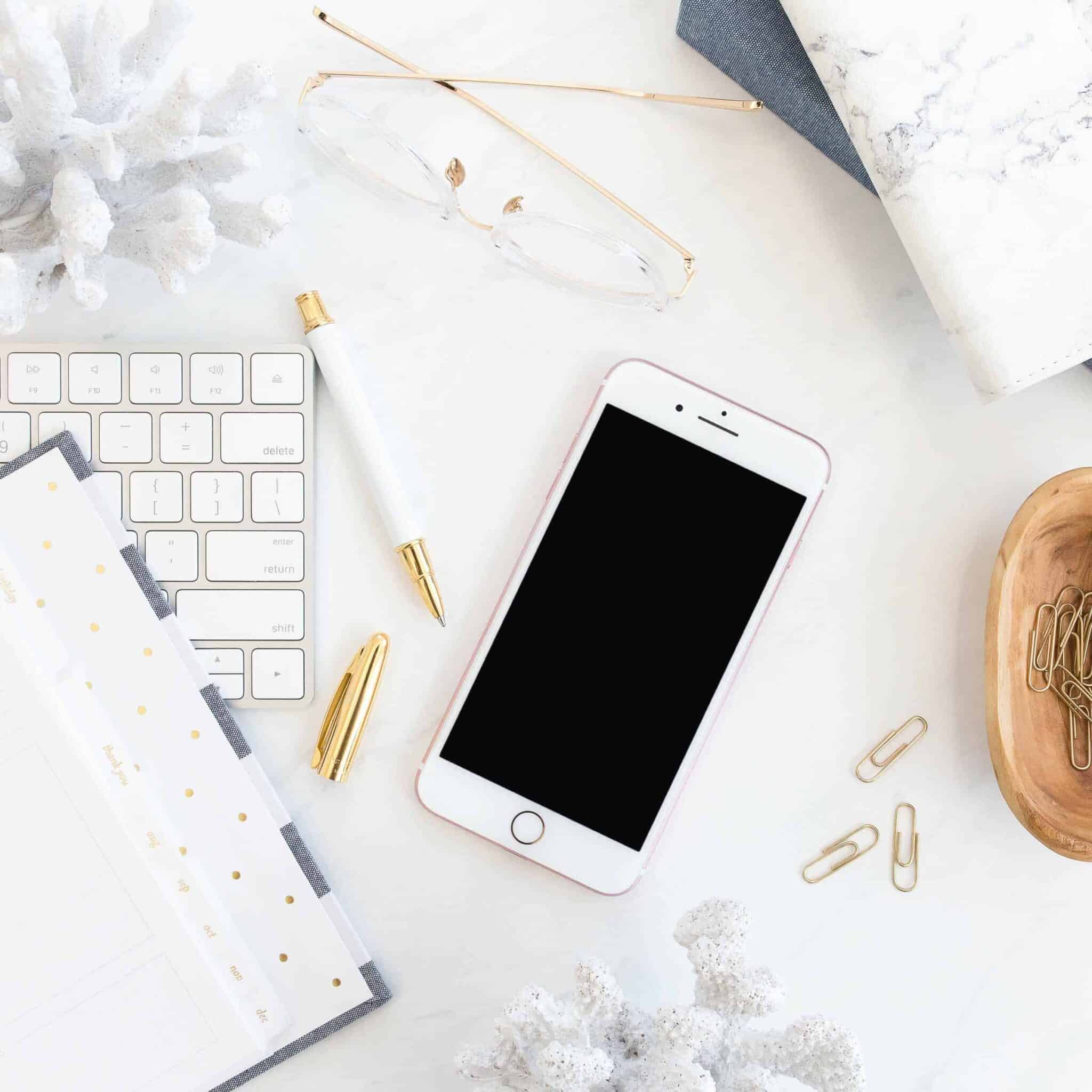 It was a steep and costly learning curve.
From there I learned how to generate more cheap and free leads online. I wrote an ebook and sold it for $37 over and over again. Then I discovered how to use Facebook to generate leads online.
The best part was then I went on to create an online course called the "7 Touch Series" and I taught it to over 2,000 solopreneurs and people just like you who are looking for a passive side hustle. The "7 Touch Series" was all about how to use this system to build their own online passive income source.
Trust me when I say this, it hasn't always been an easy journey but it has been worth it. Good thing I discovered the magic of creating online courses and sharing my knowledge with other people like yourself. It allowed me to generate money online, and help other entrepreneurs who wanted to make money online.
I can help you too.
You may be asking yourself:
How can I find a side hustle for extra income?
In my opinion, it is really simple, make an online course. You can start with a super simple, low tech course like I did. You can learn more about my course simple profit online course.
What is a reliable side hustle?
I often get asked this question. In fact, I get asked this almost every day by people like yourself that are currently working jobs. I swear by creating and selling online courses. Just go for it.
Be your own boss and start an online course business as a passive side hustle.
Starting a side hustle outside of your full-time job can be super fun and profitable! Trust me I now make six figures a year doing this. The best piece of advice I can give is to be successful in the long run, you need to learn how to prioritize things and get creative! When you deal with the hustle and bustle of life well, and start a small venture.
Create an online course to earn more income on top of your regular salary. Start with choosing the best topic for your online course. I suggest growing a business around the things that you genuinely love. For me, since I love sharing my knowledge with people, I created an "online course on making an online course" as a passive side hustle. Check my passive side hustle.
Full-time employees and newbie entrepreneurs can look at having passive side hustles as stepping stones towards financial stability. This is also their chance to do the things that they love!
Why do you want to have a passive side hustle?
Employed people pursue side hustles for a variety of reasons. Most of them are motivated by their determination to pursue financial stability and increased salary. How about you?
Before you start making online courses as a passive side hustle, contemplate on your goals. What do you want to achieve? What motivates you?
How to Have a Passive Side Hustle While Working Full Time
1. Set your goals.
List down all of your goals, from the smallest ones to the biggest. It's best to set goals that can be achieved on a day-to-day, monthly and weekly basis in order to gradually train yourself and produce positive habits.
2. Determine your areas of interest and skills.
To end up with great results, you should back your passive side hustle with industry knowledge, skills, and experience. But you don't have to be an expert with 5 years of experience. Success comes when you have passion, for what you are teaching.
3. Prepare an extensive plan for your passive side hustle.
Come up with an action plan that shows deadlines, milestones, and other details. All of these details can guide you from the very beginning to your side hustle's launch date. Selling online courses on websites can require a bit of technical and creative knowledge. Never fear though because I got you covered inside the simple profit online course.
How can you move forward from one milestone to the next?! What are the next steps? Just like in any other business, don't strive for perfection. Imperfect action is my motto. Learn from your mistakes along the way.
4. Consider the feedback of your audience.
No matter how tired you are from your 9 to 5 job, you should make time to reach out to your audience and students. Online course creators must continue to work hard to improve their digital products.
Without any form of feedback, your part-time online learning initiative might fail! You wouldn't want to create resource materials that don't address the needs of your target audience and students. Invest time in reaching out to them, and improve your courses as you progress.
5. Differentiate yourself from your competitors.
In any type of business, competition is inevitable. Most likely, your passive side hustle will have to compete with other established businesses that target the same audience. At some point, they will try to outperform your online course, and look into other opportunities to catch up with you, and eventually overtake you.
What should you do, then? Define your competitive advantage. I call this your Personal Brand Authority and your Influence Footprint. This competitive advantage will keep people coming back for more and would encourage them to choose you. After all you are the best, right?!
6. Do well on your passive side hustle, but don't get fired from your full-time job.
Constantly remind yourself that you have a 9 to 5 job. Thus, don't ever work on that passive side hustle while on your day job. That's unethical and can result in a violation of your employment agreement. As long as you keep your focus, it's completely possible to have incredible job performance while having a side hustle. In fact, I have heard of people getting promotions at their job while doing a passive side hustle because they got so good at time management.
7. Establish a sustainable amount of passive income and clients before thinking of quitting your full-time job.
The best decision is to never leave your full-time job until that passive side hustle of yours is already providing you with growing, sustainable cash flow. Ideally, that passive income must reach at least 75% of what the full-time job pays you. Never rush your decisions!
The Best Passive Side Hustle Ideas + Online Course Ideas
Some people create online courses and then sell them on platforms such as udemy. While udemy is an amazing virtual space that offers promising opportunities, your own website is still the best platform to sell online learning materials. With the right strategy, creating online courses can be the best passive side hustle ever. Read on to learn more about the best passive side hustle ideas & online course ideas.
1. An online course on how to create the best online course!
The online learning industry is now worth millions of dollars. So many people are already into this modern-way of learning! The result? Online course creators can now earn big money by creating digital products that meet the ever-changing needs of clients.
If you are thinking of creating courses as a passive side hustle, check out Thinkific and Teachable. These platforms enable business owners to sell, market and create their own online courses in a smooth, effective manner. To make the best choice, look into the tools and features you need to turn your online course into a sustainable business.
2. Freelance Writing Online Course
Having a passive side hustle means using a bit of your extra time after your full-time job to make more money. If you are aiming for an additional $1,000 each month, and are a passionate writer, you can try making a freelance writing course.
There are tons of aspiring writers out there who are having a hard time figuring out how much to charge, and how many articles they can write during their spare time. Help aspiring freelancers build their portfolio, and find clients online.
3. Blogging Course
I guess we all know that blogging is truly one of the best passive side hustles a person can ever have. Well, it's not for everyone, but those who are interested want to learn exactly how to start a blog that becomes super successful.
Here's a golden idea for those who are in search of a promising passive side hustle–create an online course for blogging. Sure, starting a simple blog can be as easy as 1-2-3, though sustaining the success of a platform like that is a huge challenge. Show people that a blog can be effectively monetized and that starting one is highly beneficial in establishing a brand online.
4. Affiliate Marketing Course
This is one of my favorite topics! In fact, I'm already thinking of creating my own affiliate marketing course soon. The affiliate marketing world is an alluring field, yet plenty of affiliate marketers don't really make a lot of money. If you have what it takes to produce a course on this subject, you can start making a fortune out of it.
5. Virtual Assistant Course
A virtual assistant is someone who works from a remote location. For many people, this is a rewarding online side hustle that can be accomplished outside full-time work hours. Now, this is something that you can't do if you don't have that much time.
Being a virtual assistant can be a lucrative "passive side hustle." What you can do here is to help aspiring virtual assistants become successful by creating an online course for them. Since the virtual assistance job involves plenty of tasks, from social media and administration to transcription and bookkeeping, plenty of individuals get confused and overwhelmed. Teach them how to deal with it.
6. YouTube Course
YouTube is one of the best platforms we can utilize for our online businesses. It's no secret that more and more creatives are looking to create their own video content. Why not create an online course for those who want to start their own YouTube channels?! Remember, video marketing, YouTube ads and video creation are all different. Help them profit from their channels.
7. Basic HTML Course
HTML is the lifeblood of the online world. For those people who are thinking of creating their own websites from scratch, this online course would be very helpful. Provide them a beginner-level course that shows how similar HTML is with other programming languages like JavaScript, and how they can improve their website's user experience through formatting, syntax and document structuring.
8. Content Creation Course
Blogger may want to take this one. Content development and consistency always go hand in hand when it comes to maintaining a blog. What is the use of having a blog if there's no compelling, consistent content?! Create a content creation course so you can share your own personal techniques.
Creating online courses is the best passive side hustle!
I understand that you are so busy right now with your day job, but that must not stop you from pursuing your goals and gaining financial freedom. I really believe the best time to grow a business is when you are currently employed in a full-time job. Why?! That full-time job can, for now, cover your living expenses while you establish your career as an online course creator.
Think about it. Your passive side hustle can help you generate additional income every month. Apart from that, it can help you establish your personal brand, gain financial stability and develop new skills. Good luck in juggling your new passive side hustle and 9 to 5 job!
Do you want to learn how to create online courses? Click here for the best ideas!
AWeber Sign Up Form authentication failed. Please verify the settings to continue to use AWeber Sign Up Form.