We may earn money or products from the companies mentioned in this post.
Are you struggling to increase your business blog's traffic? If you want to improve your SEO ranking, and grow your online business in the shortest time possible, you should implement an efficient SEO optimization plan and social media strategy. Ready to start new SEO marketing and social media campaigns? This article can guide you in managing your company's SEO marketing strategy and social marketing tactics. If you do need help with specific SEO then you will need to employ a company that can deal with your requirements.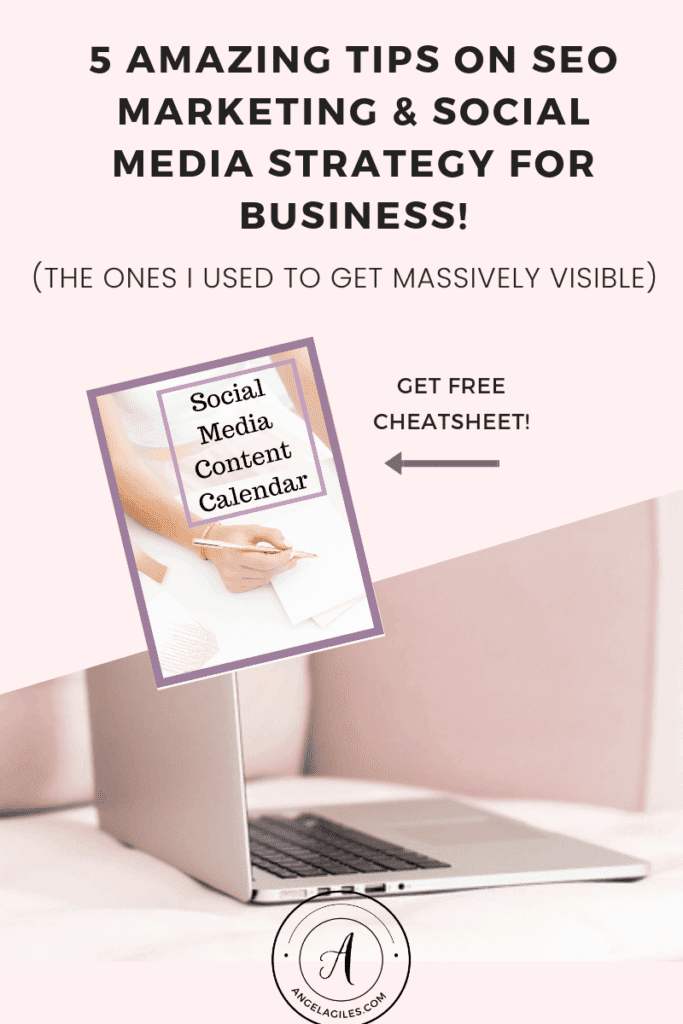 Social media optimization (SMO) and search engine optimization (SEO) are very important practices not just for business bloggers like you, but also for your personal blogger and webmaster friends. In fact any business can benefit from SEO optimization.
Already have a specific social media plan in mind? Social media search tools that can help you with business operations? Excited to give your business blog its much needed strategic improvements?
Before creating and implementing your own SEO marketing strategy and social media strategy, you should first understand the ideas behind each concept. There is nothing wrong with doing some research on SEO, or even looking into an SEO company and seeing what they offer. Well… Let's get down to business!
What is social media optimization (SMO)?
Social media optimization (SMO) basically means utilizing social media platforms as tools to grow your business' online presence. It's not just about setting up profiles on Facebook, Instagram and Twitter where the potential customers are. It's about strategically creating and maximizing your social media marketing strategy to reach out to your target audience.
Have you started drafting your social media marketing plan? List down all of your ideas! There are lots of social media strategy templates you can use online to make your life easier. If you think the social media marketing strategy template you just downloaded will allow you to generate leads, connect with your audience, get more online presence and of course, strengthen your brand overall, you're good to go.
Get 100 Days of Your Social Media Done with Social Media Bank Bundle!
Successful social media optimization and social media strategy can be accomplished from day one of a new website. The best thing about SMO? You don't need to be an expert professional to pull it off-anyone can do it!
As we all know, social media is a big deal in modern marketing strategy. Who doesn't have Facebook, Instagram and Twitter? It's the easiest way to contact families, friends and strangers. If you're hardworking and lucky enough, you'll be able to draw large audiences in a short period of time. With great social marketing comes viral campaigns and increased visibility.
What is social media optimization (SEO)?
Search engine optimization (SEO) is the practice of raising the quality and quantity of traffic to your blog through organic search engine results. Search engines send tons of free traffic to websites with high rankings through popular search terms. Since the visitors have searched for what your business blog has to offer, traffic is targeted. Exactly what you need for your SEO marketing plan, right?
Start another brainstorming session now to further improve your business blog. As you continue to grow your business and develop your blog, SEO search engine traffic would increase. Keep adding pages, ideas, and concepts! A strong authority website can quickly achieve high rankings for brand new pages.
Did you just start your business blog? Never forget to step up your SEO marketing strategy and social media strategy. By ranking high on search engines, your business website can establish credibility and trust with your audience.
As essential as it is to effectively drive traffic towards your website, you need to make sure that your site looks the part, as if it doesn't, those visitors won't turn into paying clients.
If your website is visually appealing, more people are likely to use your products or services in the long run, and this is just one of the things that online marketing can help with. It is important for businesses in a wide array of industries to have a marketing and SEO strategy that you can be proud of as, after all, you all have the same goal in mind, and that is to gain an unprecedented amount of success.
Start your SEO and SMO action plan now!
Have you found the perfect social media marketing plan template? As you research online to find references for your SEO marketing strategy and social media strategy, you'll come across several "SEO vs SMO" articles, citing how different the two practices are. But remember this: search engine optimization (SEO) and social media optimization (SMO) can definitely work together!
Implementing a good social media strategy also means improving your Google ranking. So yes, there is a strong connection between SMO and SEO. To have an amazing SEO marketing and optimization strategy, you need a social media strategy that is equally good. Keep that in mind when you're working on your SEO marketing and social media campaigns.
Getting your SMO ticking along nicely in order to help your SEO marketing will eventually help your digital marketing strategy implementation.
If you want to dive deeper into the relationship between SMO and SEO, read this article.
Great SEO and SMO Tips That Will Help Boost Your Business Blog's Ranking
1. Great Content Curation
Do you want to grow your readership, keep your audience engaged and gain customers through effective SEO marketing and social media campaigns?
The easiest and most convenient way to increase the number of people who interact with your website content is to give them more of what they want. What are the topics they love reading about? What style of writing would they enjoy reading? Curate your content thoroughly, then share it on your social media platforms.
Content curation is a significant part of both your social media strategy and SEO optimization strategy. Your social media platforms can highly influence your search engine ranking, depending on how many people share, like, and comment on the content of your social profiles.
Always plan ahead! Create a social media content calendar. Need help? Click here.
2. Always Deliver Quality Content
The internet is full of significant knowledge, but I guess you'll also agree when I say that it is also full of crap. Since you are blogging for your business, you would need to create high-quality content related to the product or service you are selling. For you to gain more readers and meet future customers, your posts should be better than what people normally find online.
Make sure that quality content comes with your SEO marketing strategy and social media strategy. If they find your social media campaigns interesting, they will not only patronize your business, they will also share and comment positive remarks on your profiles.
If creating quality content means reducing what you produce on a weekly basis, then do it. Twice a week of quality material is so much better than 5 times a week of poorly written posts.
Moreover, it is advisable not to save money when it comes to content creation. Though you might end up spending a little less money on your SEO and social media marketing budget, the difference between good and mediocre content in terms of social media and search engine ranking is that the former can cost you far more.
3. Integrate your social media strategy into your website
You know those social media sharing buttons everybody has? Well, you need to make sure that your website has them too. You don't need to have an account on every social media platform though! It's not a matter of putting in as many buttons as you can.
Each social platform has a purpose. If this specific social media platform doesn't serve your business purpose and objective, then it's okay if you won't have one. Choose only those which will prove relevant for you as well as those that Google has a lot of respect for.
Also, too many social media buttons may slow your page down. A slow-loading page will negatively impact your visitor retention and bounce rate.
Curate your content and make high-quality posts. Then, share them on your social media profiles! Once your readers are impressed, it only takes them one keystroke to share. That means they're far more likely to click and share your business content!
4. Use keywords on your social media campaigns
Keywords play important parts in every SEO marketing strategy and social media strategy.
Use the same keywords in your social media campaigns and actual website posts. Through that, you can help increase not only your ranking in general but also your ranking for specific content. How does this work? It's more like internal linking, really.
Google is our best friend in this aspect. It uses the words that you yourself used in your links to figure out what your posts are about. Consequently, this influences what words you end up ranking for. Keep this tip in mind, especially while working on your social media strategy template!
Stop writing captions like 'look what I just wrote' or 'check this out.' Describe your subject, and argue on a topic. Always tell a story.
5. Social Bookmarking
There are many social media platforms for different types of people. If you want to post and share important life events to your friends and family members, you would probably go to Facebook.
But what if you want to reach out to a wider set of readers? You would definitely go to Scoop.it, BizSugar, Digg, and of course, Reddit. Everyone has access to these platforms. There, you can place specific links directing to your website's business content, and you can turn strangers to customers!
Readers aren't divided up by what social network they belong to. Instead, they are divided according to their specific interests. Part of your social media strategy is to find and target people who are interested in what you are trying to say, and what you are trying to sell. So, by hanging out on platforms like Reddit, you can meet your would-be customers.
As much as you can, get involved in these boards as readers are far more likely to click on the links of those they like and respect.
The Ultimate SEO Marketing and Social Media Marketing Goal? Give People What They Want!
Search engines are dedicated to giving people answers to their questions. Social media platforms, on the other hand, are focused on getting people to engage with what they see. Both of them operate on a very simple process. They want to make sure that they give the people of the internet what they want.
The best SEO optimization strategy and social media strategy to rank well? Make sure that what you do is in accordance with your audience's goals. Your SEO marketing strategy and social media strategy should offer not only engaging content-they should give the right answers to the right questions.
In your case, as an online entrepreneur, every detail should be aligned to your business objectives. Help your readers address their problems and achieve their goals. Remember, if you're furthering their goals, that means they're going to further yours as well.
If you can get people to share, like, and engage with your content, then that's going to help your ranking. However, that will only take you so far. The rest is all down to giving people what they actually want.
The Benefits of SEO And SMO Strategies For Your Online Business
If you want to boost your business' online presence, you should explore the vast range of digital marketing services being implemented today. Have you explored SEO and SMO? With the right SEO marketing strategy and social media strategy, you can get your blog at the top position on search engines.
There is a challenge though. SEO algorithms change from time to time, so making your business blog to rank in the top position can become difficult. SEO should really work with a social media strategy to further benefit your business.
The astronomical growth of social media platform users emphasizes the importance of social marketing. As a proactive online business owner, you should strive to display your company's products, services and overall branding to the millions of social media platform users worldwide.
Do your homework and research on leading organizations that leverage on both SEO and SMO services. Their SEO marketing strategy and social media strategy definitely help in enhancing their brand's online visibility. By continuously trying to improve their optimization strategy, their business websites become further exposed and established through giant social channels. Try your best to learn from them.
How can SEO services help you?

1. Improve brand awareness
For your business to be extremely profitable, you need to control your own brand awareness strategy. Create and implement an SEO marketing strategy and social media strategy to get your website ranked in the top position. Not everyone is going to know how to do this, but this is why there are professional companies out there that can provide appropriate services to help improve your brand awareness.
Don't forget to use analytics to assess the impact of this strategy on your brand. Did the traffic, engagement, and conversion increase after implementing it? If yes, then that's an indication of success.
2. SEO Optimization drives quality traffic
As your company website ranking improves, a large number of users searching for the same business services can view and click it. Your organic traffic will improve as well!
3. Increase the chances of lead conversion
A good SEO marketing strategy involving apt meta tags and highly targeted keywords can drive genuine visitors and potential customers to your business blog. This can increase the chances of lead conversion!
4. It's efficient and cost-effective
Cheap local SEO optimization services and good ROI in the SEO-based promotional campaigns make SEO marketing a highly efficient and cost-effective choice for business owners who are just starting out. You can hire someone to do it for you, but of course, you can also do it by yourself. It just takes some research and determination!
How can SMO services help you?
1. Brand building

Through giant social networking channels, and the implementation of a social media strategy, awareness about your products, services and overall brand is very feasible. Good social media campaigns and advertising tactics can help build not just your brand but also your online credibility.
2. More, more, and more inbound links and backlinks!
As an online business owner, one of the improvements that can make you happy is getting a lot of backlinks and inbound links. It's an absolute necessity, yet gaining it requires an arduous task. Of course, you can always hire a link building agency to make things easier.
Through an efficient social media strategy, introducing more links to your business blog becomes easier-it enhances the number of clicks, views and impressions.
3. Instant turnaround
Social media optimization is done to drive user interest and increase revenue. This can happen in no time since a lot of social media campaigns can make anything viral off the bat. Evidently, this is one of the best forms of advertising any business should leverage.
4. Target a specific customer group
With a good social media strategy, you can target a specific customer group with a particular message based on the user's age, gender, interest, and location. Keep in mind that personalized social media campaigns can bring huge success to the business.
SEO and SMO are the keys to your business website's long-term success!
Do you want to gain online credibility, improve sales, and increase brand awareness? Search engine optimization (SEO) and social media optimization (SMO) plans can help your online business operations in its full potential, and eventually rise above the rest. Have you found the best SEO marketing and social media marketing plan template you can use?
Creating and implementing a social media strategy can bring you a large influx of clients in a short span of time, and connect you with your current and potential customers on a personal level. SEO marketing, on the other hand, can increase your search engine rankings. It's possible to focus on both practices for more success in the long run.
As time goes by and as technology continues to get smarter, search engine algorithms will continue to be improved and updated, so always keep an eye on all details surrounding your SEO and SMO strategy. It also needs to evolve as your online business prospers, and as the years progress.
Need a more comprehensive guide to profitable blogging? Read this!
ANY SEO AND SMO TIP YOU WANT TO SHARE? LEAVE A COMMENT AND LET'S CONNECT! I WOULD LOVE TO HEAR FROM YOU!
Get 100 Days of Your Social Media Done with Social Media Bank Bundle!