We may earn money or products from the companies mentioned in this post.
Are you running your own brand and company? When it comes to making the right business decisions, many of us still get confused and overwhelmed. We're always terrified of making the wrong choices. This is not a good strategy, particularly when it comes to managing a team, and every member's tasks. Do you want to improve your business decision-making skills? This guide can help you implement better decision-making approaches.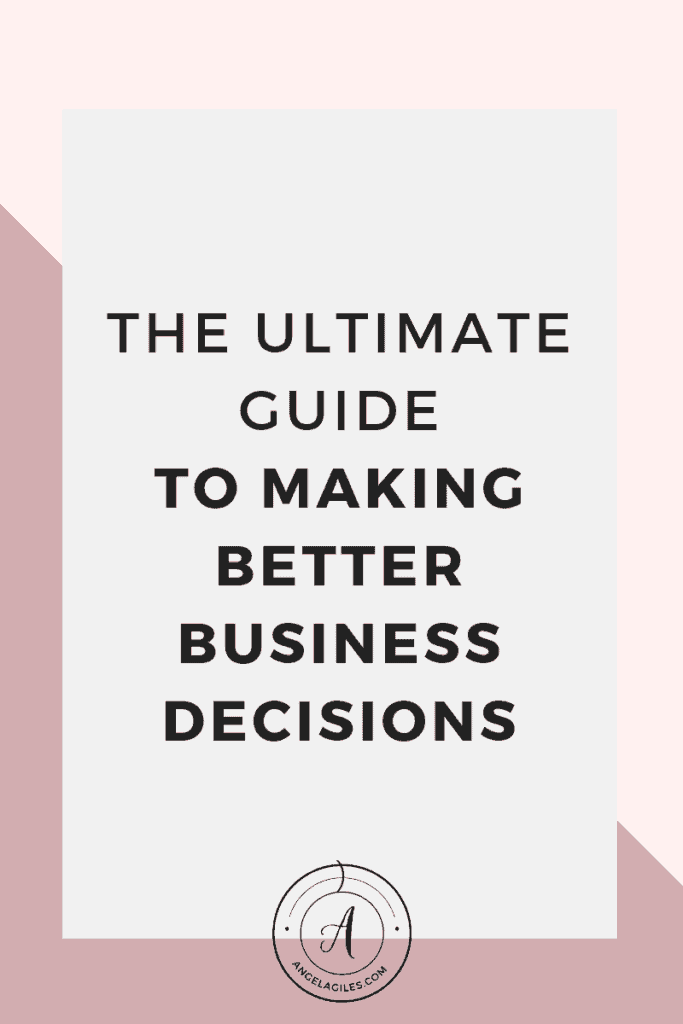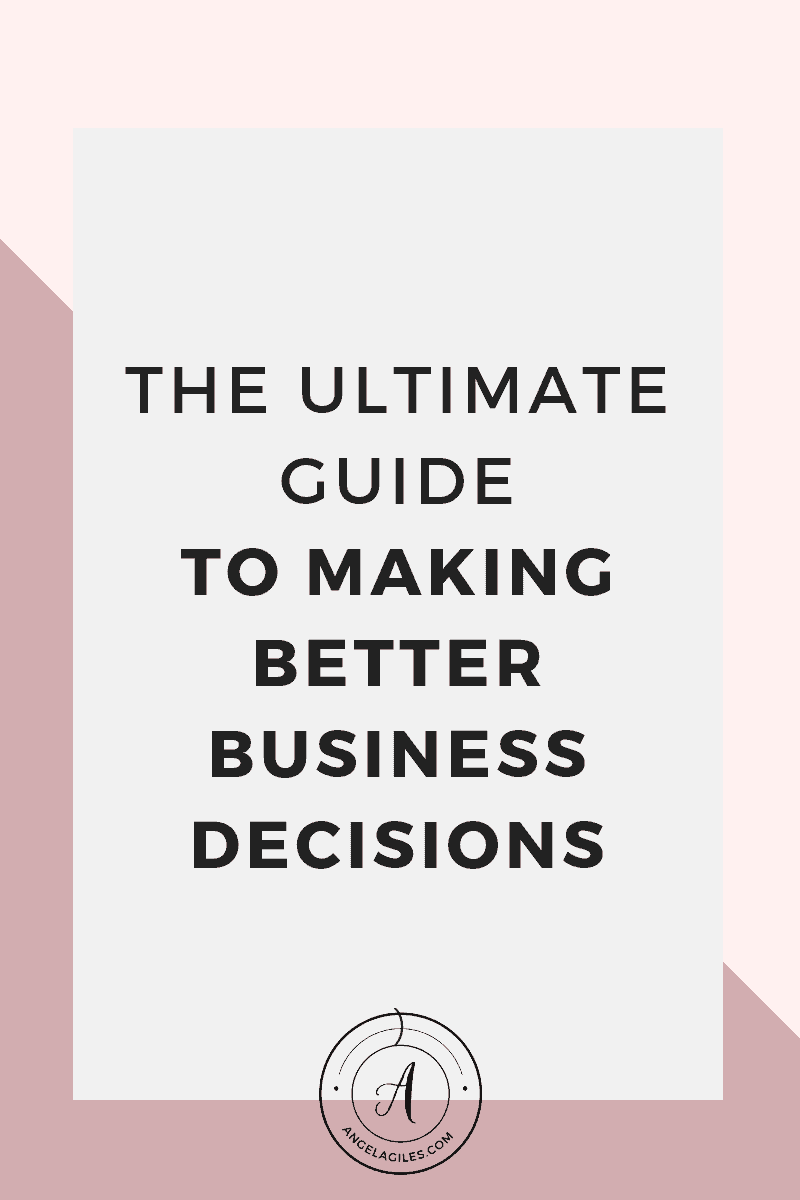 Business owners are always faced with several tough choices. Are you one of them? Do you think you made the right investment? Should you hire this specific candidate? Is it more important to focus on growth, or profitability at this point?
All business owners should be good leaders, and good leaders should be good decision-makers. If you are having a hard time developing good decision-making skills, there are ways that can help you make the process a lot easier.
How to Make Better Business Decisions
Every decision-making process has its own challenges. To battle these issues, we must execute effective strategies and techniques that will not only make our approaches easier and faster. We need decision-making skills that can grow our business.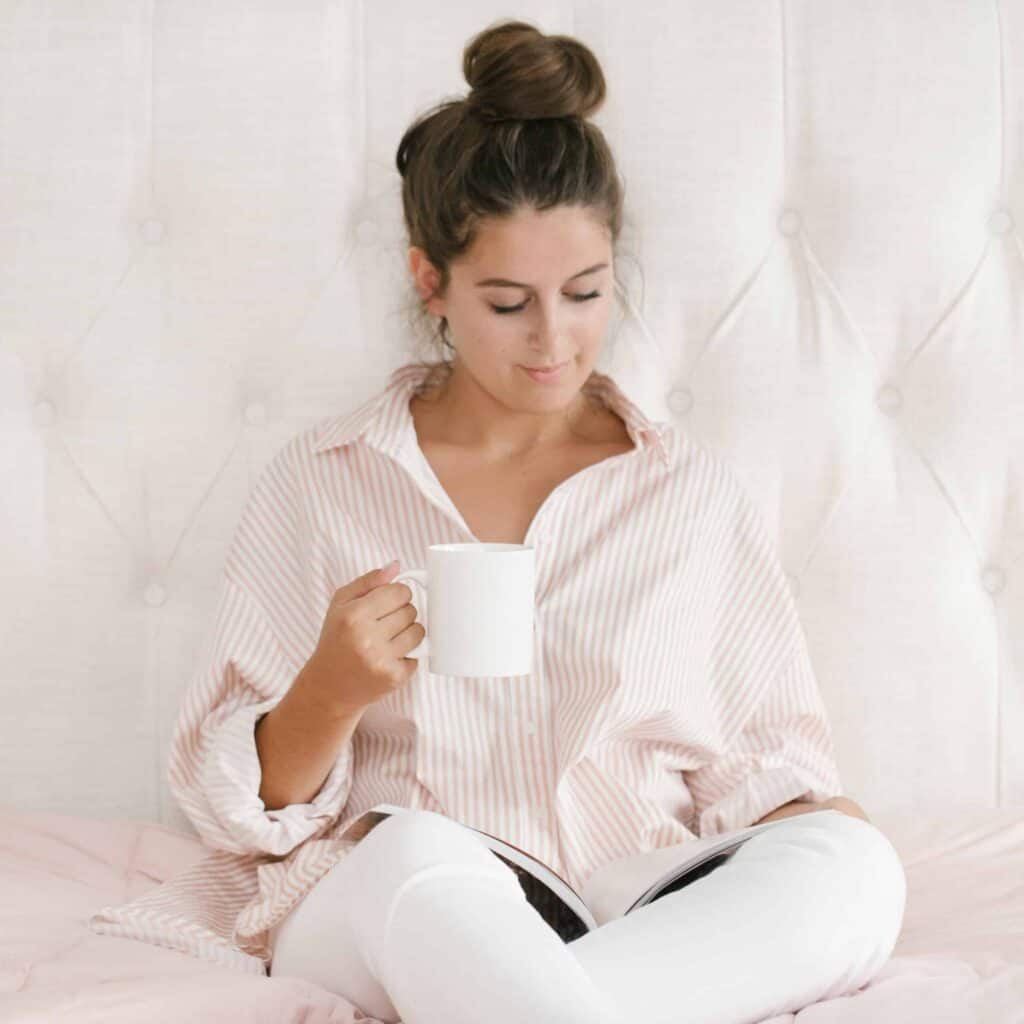 All business owners should be good leaders, and good leaders should be good decision-makers. If you are having a hard time developing good decision-making skills, there are ways that can help you make the process a lot easier.
Every decision-making process has its own challenges. To battle these issues, we must execute effective strategies and techniques that will not only make our approaches easier and faster. We need decision-making skills that can grow our business.
Be a decision-making ninja through these 19 killer ways!
1. Give yourself some distance.
At some point, you will get very overwhelmed and stressed, that you would consider sleeping on major decisions. Running a business is no easy matter. You would encounter tons of challenges and might end up losing a big amount of money.
When faced with problems concerning your brand, you need to put your brilliant decision-making skills to work. However, at times, you need to give yourself some space and distance first. This can help you improve the quality of your final decision. Never pressure yourself about business matters. Take a moment to relax and recharge. You may not be able to take a week off, but surely, even an hour can make a huge difference.
2. Consider stepping outside of yourself.
By stepping outside of yourself, you can view situations more objectively. Consider all of the perspectives and details at play. This is a vital element that can strengthen your decision-making skills. If you are feeling a little bit stumped on a certain decision, use this outside-thinking technique to help yourself gain some fresh point of views. And I really believe in order to step outside of yourself, you need to be fully rested. (which sometimes I have a problem with) My really good friend, has solved that issue with the an innovative way to get awesome sleep she wrote about it here oura ring review.
3. Understand what the problems are.
In order to improve decision-making skills, and get the best results, we must first know and understand what the real problem is. By zoning in on the issues, you can better determine and clarify your priorities. Many mistakes in decision making come from not being clear on what the real problem is.
What is the goal of this new project you are working on? After the meeting, do you want to end up with a final decision, or do you wish to flesh out more options? These are two different priorities, so this needs to be addressed right away.
For example, say you're having issues getting the payroll updated to a new system due to delays in a choice about the options. Understanding what is causing the issues there will help you resolve the matter faster; talking to the payroll staff and understanding their needs could help you choose the right SMB payroll Software like Zenefits, or set up an in-house system that better encompasses their needs.
However, if the problem is affecting your entire human resources (HR) department, a quick fix may not be enough. You can streamline HR payroll processes with the right software, as well, but you'll need something more robust for your specific problem. For example, if you're an international company, Papaya Global is better equipped for that purpose. 
Understanding the issues, and then using it to determine the appropriate priorities will equip you with the context you need to make more sound decisions.
4. Get rid of unimportant decisions.
Learn from the world's most famous and successful entrepreneurs. You can start by thinking about their everyday outfits. This may sound strange, but this is actually a vital aspect to look at. Surely, you know all about Mark Zuckerberg's gray t-shirt routine, as well as Steve Job's popular black turtleneck style. These successful people are millionaires who chose who resort to a basic pace to eliminate unnecessary routines.
Apply this to your business' everyday operation. By automating, deleting, and eliminating decisions that don't need to be made exclusively by you, you will be able to save mental resources for more crucial conversations. Planning ahead of time can definitely reduce your decision fatigue.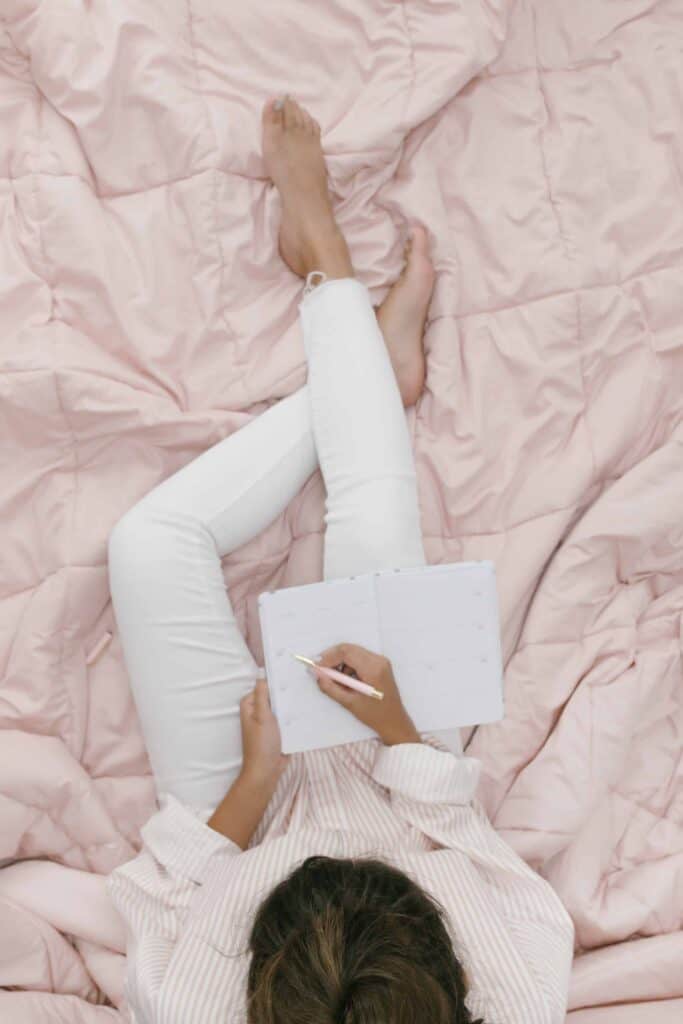 5. Don't forget to give yourself many other options.
Some professionals only prepare for a Plan A, never a Plan B or C. If you want to develop good decision-making skills, then give yourself different options when making business choices.
We easily fall into the trap of giving ourselves only a single option. We trick ourselves into thinking that we are making at least two choices. If you think there is a need to interview more people so you can hire an efficient professional, then please do so. You need more solid options;a single avenue can't lead your business to success. Give yourself at least three solid choices. When you give yourself various different routes to consider, your decision-making skills and approach will surely improve. You will be able to determine the most efficient way forward, instead of defaulting to a "no" or "yes" format.
6. Come up with a structured decision-making approach.
When it comes to decision making, it is always good to have a structured approach. Believe it or not, this is a huge help, most especially for business owners. Train your brain to follow a particular framework when making business decisions. It may sound complicated, but with patience and determination, you can do it well.
Think about how you could be more structured when making choices. How to create your own framework for great business decision-making skills? List down a series of questions. Ask yourself these questions every time you make a decision. In the process, you can also incorporate contingency plans and flow charts in your own structured approach. This will empower you to make excellent choices with all of the necessary details you need.
7. Stay on the right course.
Running your own business, no matter what industry you are in, involves a series of ongoing business decisions. Stop worrying about your previous mistakes, and never put off the most crucial decisions. Focus on what is best for your business. What is the best outcome for your brand? Listen to what your customers want and need. Organize your expenses and overall finances. Efficient money management and customer satisfaction are essential aspects of every business.
What if your business starts heading to the wrong direction? Re-evaluable how you can manage it more properly. You might realize that although you were on the right track at the start, you might have strayed a little too far. When this happens you need to think of a good business plan and execute it as soon as possible.
For example, you might decide that having a separate marketing and sales team in your business isn't actually helping and it would be better to combine them. Depending on what systems you use, it should be fairly easy to do this. You can check out this article here about zoho hubspot integration for more information on just how easy it is to combine your two teams. This might even be the way to help you improve your customer satisfaction…
8. Focus on the results you want.
How to have effective decision-making skills? Think about what you achieve. Consider all the possible results of your decision. A business owners needs to prioritize both short-term and long-terms goals for their business to grow and prosper.
Make sure to update your business financial statements regularly. Motivate your employees to try and encourage them to work harder and enjoy their job whilst doing so. If your employees feel unmotivated, they are more likely to leave and you want to avoid this as much as possible! For any business owner, it's important that you are always on the lookout for signs your employee thinking of leaving. If you notice someone showing some signs, speak to them to try and figure out why they're unhappy and come up with a solution so that you can solve the problem together. Once you understand the problem, you can come up with a solution! Just by improving your decision-making skills, your company can go a long way. Of course, you would want to accomplish your business goals in no time.
9. Re-evaluate. Learn from your past mistakes.
Your past mistakes can help you develop good business decision-making skills. What went wrong? If in the past your company fails to get amazing results from a digital marketing plan, learn from this experience. Use this knowledge the next time you market your products and services.
Get access to "Cheatsheet: Top Habits of Good Decision Makers" by joining our Free Resource Library, just click below!
10. Overcome all the negative and positive experiences.
Having a thorough decision-making process is tough because there are a lot of details to consider along the way. There are tons of challenges, but there are also tons of things we can do to address them. Be more mindful of your choices. Several organizations embrace diversity, and if possible, forms decision committees. It's possible to have a decision driver with someone who has zero impaired judgment, since the choices are irrelevant for them.
11. Don't try to satisfy every team member with each decision.
How to practice good decision-making skills? Don't try to please people with your business decisions. Trying to please everyone can cause you to lose sight of your own strategic goals, and values. Of course, you can actively listen to their suggestions, opinions and ideas, but the final decision will always be yours.
12. Be open to other opportunities and possibilities.
Oftentimes, our own quick-thinking biases how we look at facts and other options along our decision-making process. Our reasoning about some issues can be motivated by a certain directional bias, urging us to selectively review only the information that support what we already want to believe. Because of this, we jump into immediate conclusions, instead of honestly looking at the facts. Thus, when making decisions, it is crucial to stay open to all details, opportunities and possibilities, whether you like them or not. This particular mindset can help you avoid those choices that may feel good at a given time, but blow up in your face later on.
13. Make your own rules.
You may be a good decision-maker, but at the end of the day, you're also human. You can get rushed, unmotivated, stressed, overwhelmed, tired and emotional at times. Also, looking through every fact, and thinking about every decision can sound impossible.
Aside from managing the business, there are several other things that need to be addressed. The main solution to this is to think clearly. Make your own rules and formulas in order to make good choices. These can help you improve your decision-making skills.
Whether you're running a small or big company, you're sure to make di business decisions every single day. Every single day is filled with many questions that can dictate your marketing strategy's route.
Do you really want to grow your business' digital presence?
How can you gain more customers? What can else can you do to retain your current ones? In order for you to answer these questions, and, eventually improve your decision-making skills, you should depend on data. Businesses need data to focus on these 4 primary categories.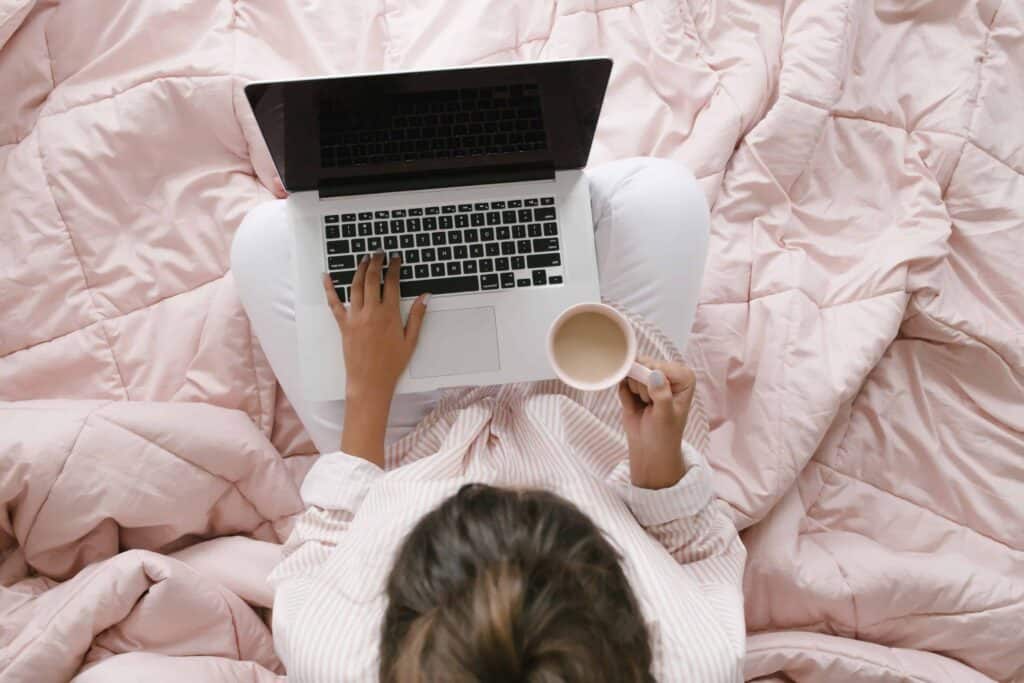 1. Understand your target market and target customers.
One of the most important aspects any business should focus on. Make sure to improve your channel performance. Check which channels are connecting best with all your customers. Use analytics to pick customer segments, and determine customer purchasing criteria and supplier preferences.
2. Solve problems.
Launching a new product for your brand can be overwhelming and stressful. Is it crucial to your business? long-term success? What if the adoption rate suddenly falls below your expectations? How can you pinpoint the primary reason? What else do you need to do? By monitoring and analyzing the data connected with your product launch, you can better understand the breakdowns that happened, as well as the parts that went well.
3. Monitor your performance.
Have you tried implementing a wide range of marketing campaigns to improve the footprints of your services and products? Your work would be much smoother with analysis. It can help you understand which of the campaigns are getting the best results. Decide which of those marketing initiatives terminate, expand and modify.
4. Improve your work processes.
Business resources are precious and limited. If you don't want to waste any kind of resources, then you should improve your decision-making skills.
Bad business decisions can cost many companies anywhere from 20 percent to 30 percent of their revenue each year. Just imagine what your brand can achieve with 30 percent more funds to allocate towards innovation and growth. Both data and outreach efforts are crucial to make strong, effective decisions.
Click here to learn more about the business decision-making process!
Can data analytics help you improve your decision-making skills?
It is definitely worth your time. Remember to put all of these details to good use. Use data analytics to look into distinctive patterns in your day to day usage, as well as customer behavior. Keep in mind that the more customer information you have, the more you can address their needs effectively.
Analytics is one of the most important marketing capabilities. However, it also one of the most difficult to hire and retain. Fortunately, there are many tools available for marketing data analysis.
Time to Make Better Decisions! Improve your decision-making skills!
Before taking on major business decisions, you should contemplate on all the components that will be utilized. Unleash the real power of your own decision-making skills! What are your areas of expertise? Is there the need to hire other professionals for those aspects where you lack knowledge?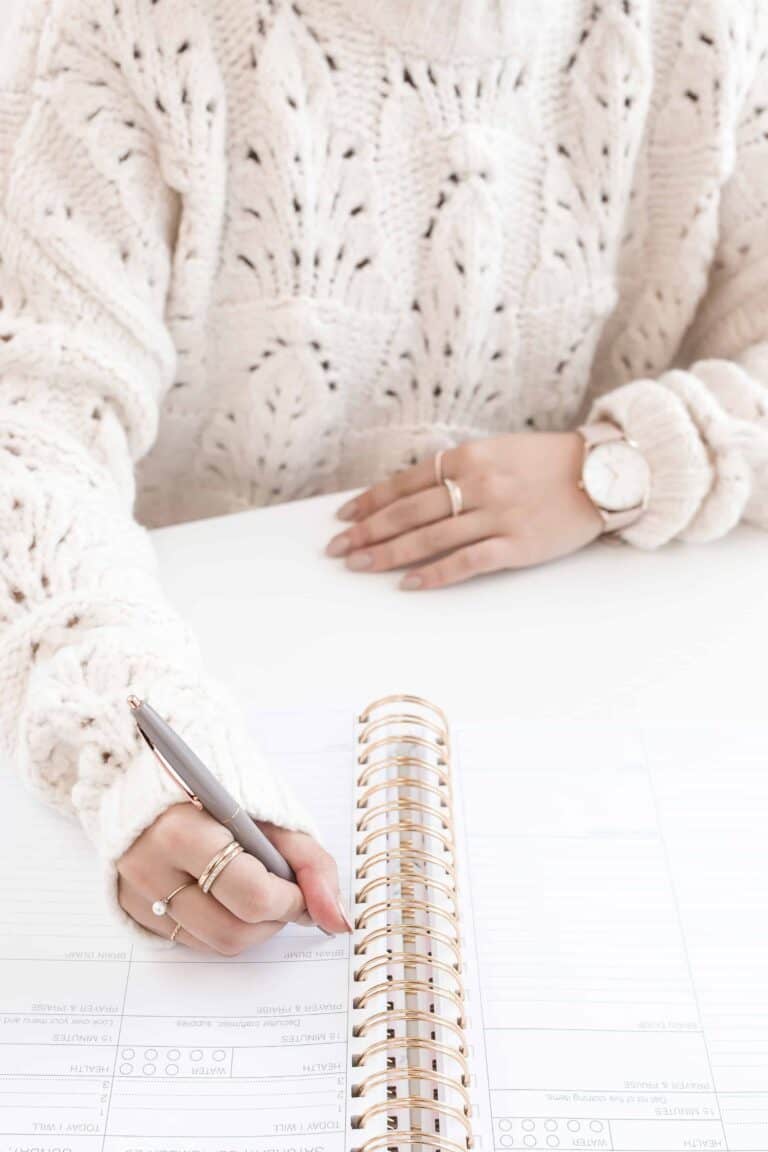 What marketing components should you prioritize?
What are the primary aspects that can affect your business and the industry you are in? It is always best to gain some knowledge about those aspects that impact your brand. What is the most efficient internet service provider available? Is there a need for some team members to take some new courses? These may be little factors, but they are crucial for business management.
Methodical, slow analytics approaches wouldn't really work in the long run. Quality decisions matter the most. To strike the balance, you need to use your decision-making skills, as well as tons of determination.
Any major business decision you need to make any time soon?
You can speed up the entire decision-making process by freeing up your mental space and allotting enough time to think through that big-choice choice. The ability to make good decisions is a crucial component of business management and overall effective leadership.
?
8 Factors You Should Consider Before Making Any Huge Business Decision
In order to make intelligent, informed business choices, and improve your decision-making skills, you need to logically think and emotionally feel through your options from various different angles prior to making your final word. Here are 7 factors that can help you evaluate your choices.
1. Alignment
Align each business choice to your own values and priorities.
2. Counsel
Always be clear about how your business decisions can affect the people around you. As much as possible, personally communicate it to all your colleagues and mentors.
3. Reward and Risk
What are the risks that come with every choice? Are you thinking of taking the safer route? Which is the riskiest choice? Is it possible to minimize the risks? On the other hand, what are the potential rewards of each option? Sometimes, the extra risks are worth the rewards.
4. Negative Drivers
What are your fears? Sometimes, we make choices based on your fears. A single fear can impact a huge business decision. Make sure that you understand how these negative drivers are affecting your decision-making process. Evaluate your options objectively.
Get access to "Cheatsheet: Top Habits of Good Decision Makers" by joining our Free Resource Library, just click below!
5. Costs
Money is an important factor that you should consider, though it is not a real driver in many decisions. Think about how a business decision can impact your finances. What kinds of resources do you need to implement this decision?
6. Rationality
Manage the business decision through the rational aspect of your brain. Take note of all the pros and cons.
7. Intuition
Do you want to improve your decision-making skills? Then, work on your intuition. This is one of the most powerful decision-making tools around. You're your gut feeling. Just sit in a quiet area for a few minutes. Reflect on your choice and your business' complete state.
Should you delay a major business decision?
Are you tired and emotionally upset? If you are not feeling entirely well, then you are prone to error. Just wait around one or two days until you're back on your regular, healthy self. Only make important business decisions if you have a clear head. Fogginess and strong emotions will only impair your decision-making ability.
Also, avoid making final choices on impulse. Your brilliant insight today can be offset by the next day's facts. Combining gut feel with opinions and hard data can take quite a long time, but it is crucial in making optimal decisions.
Commit to each business decision you make!
Managing your own business is an overwhelming and stressful task. It requires the ability to make and implement sound decisions. One wrong choice can affect your entire brand and company. Be a responsible business owner, and understand the weight behind each choice you make. Continue improving your decision-making skills, it is a work in progress! If you make mistakes along the way, keep moving forward. Learn from every wrong choice, and correct your course.
Positive thinking can lead to sound business decisions! Click here for some useful tips.
WHAT KIND OF BUSINESS ARE YOU MANAGING? ANY DECISION-MAKING TIP YOU WANT TO SHARE?