We may earn money or products from the companies mentioned in this post.
Rainbow themed bullet journals are so much fun! Different people have different bullet journal styles and inspirations. I bet you would be surprised how many different styles of bullet journals there are.  Going for a minimalist bullet journal is nice, but I have to say that I can't resist the urge to use colors!
Do you want to start a rainbow bullet journal as well? Here are some stunning bullet journal ideas with tons of color. You will love these bright layouts!
Our Source
Bright colors and rainbows lift up my mood and make me so happy. Normally, I do minimalist designs, but now, I'm trying to encourage myself to use more colors. I encourage you to do the same! Rainbow themes are amazing! You would enjoy rainbow bullet journaling even more while listening to the rainbow theme music.
Where to buy a bullet journal?
You can easily get one in online stores and some book stores! Many people consider the leuchtturm1917 dotted as the best bullet journal notebook, but there are plenty of other good brands to choose from. Click here to see a list.  These bullet journal are perfect for you to get inspiration from.
Are you in need of more bullet journal supplies? Well, before you start your design sessions, let me share with you my favorite supplies that help enhance my creativity.
If you are looking for new, affordable design tools, you may want to look at these!
✅ This journal stencil planner set that you can use not just for your bullet journal, but also for handmade family holiday cards, greeting cards and letters.
✅ This bullet journal notebook that is 24% heavier compared to other journal brands.
✅  This card ink pen set can help you make beautiful letterings and line widths.
✅ These fine tip pens will change the way you approach drawing in your bullet journal.  I adore them and I can't live without them.
✅ These ball pens are loved by many bullet journalist friends because of its great for creating flowy strokes. 
✅ This highlighter pen set is a top choice for those who love bullet journaling. 
✅ These washable markers are perfect for writing, coloring and drawing.
✅ These washi tapes have wonderful, unique patterns.
✅ This set of pens are designed for every person who loves calligraphy, drawing, and art therapy. 
✅ This graphite paper will save you tons of time by capturing each detail in your original design smoothly. 
✅ These bullet journal stickers will look beautiful for almost every kind of spread imaginable. 
✅  This set of watercolor brush pens offer good colors for blending and shading bigger areas.
✅  These sticky notes offer are incredible reminders to not forget important items.
Amazing Rainbow Bullet Journal Ideas
The Source
Our Source
The Source
Our Source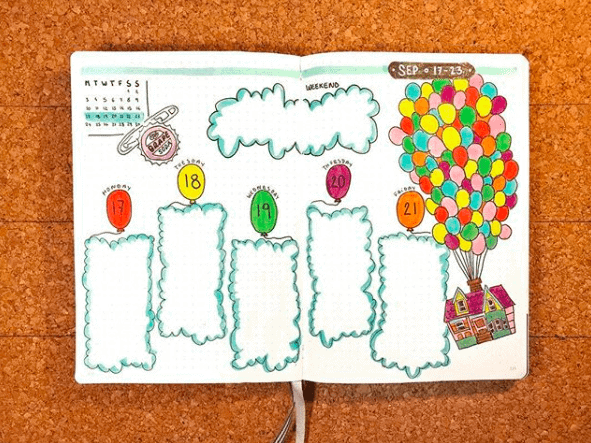 The Source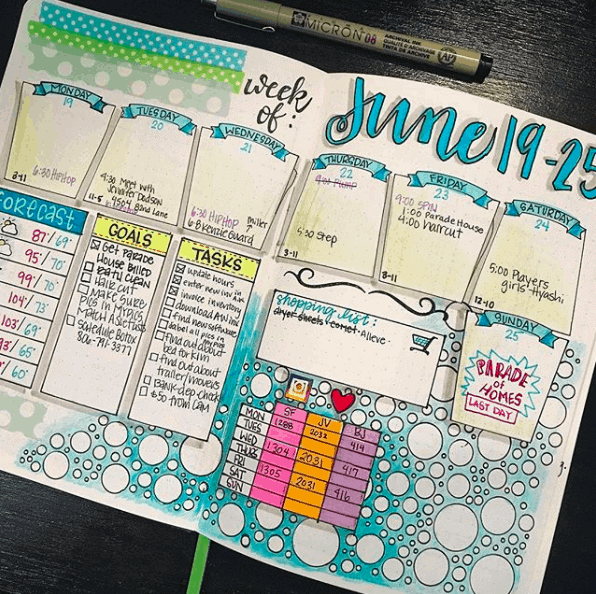 Our Source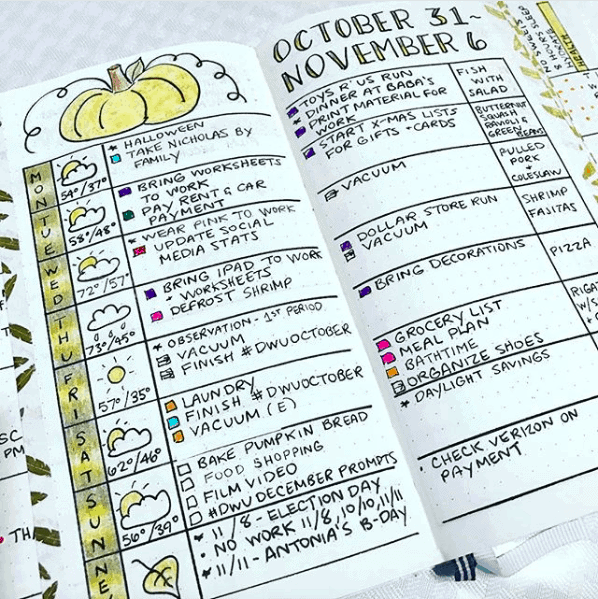 The Source
Our Source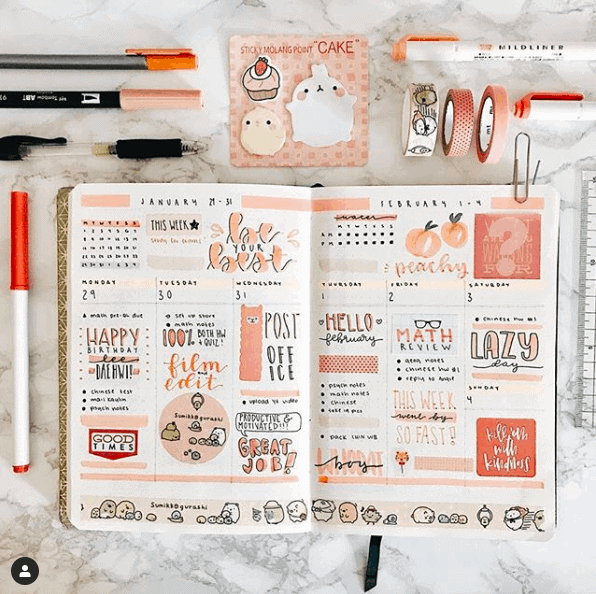 The Source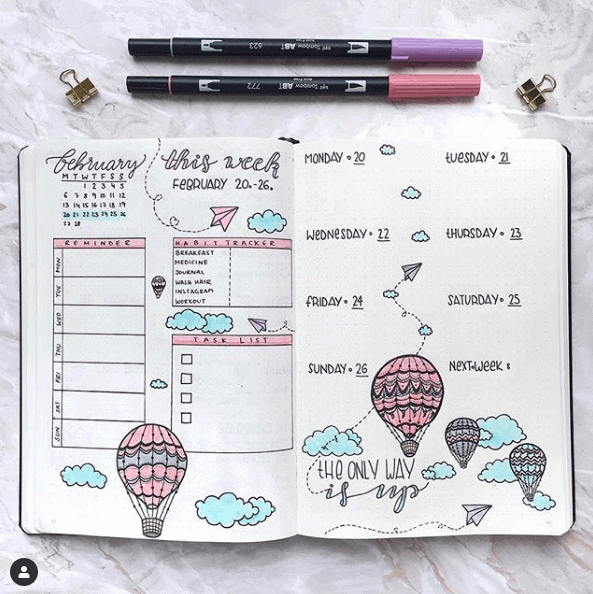 Our Source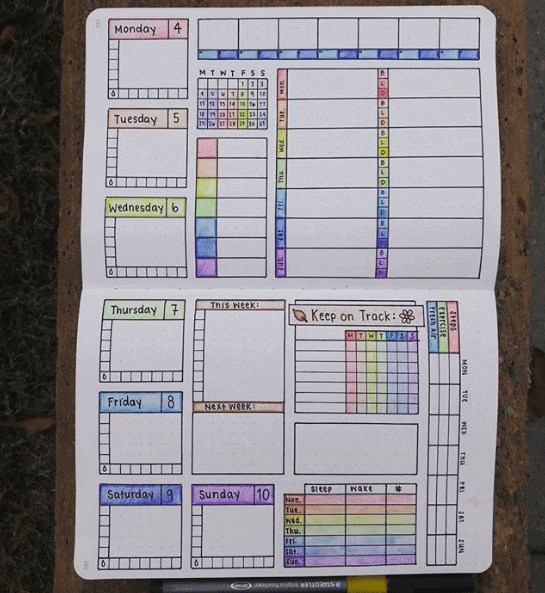 The Source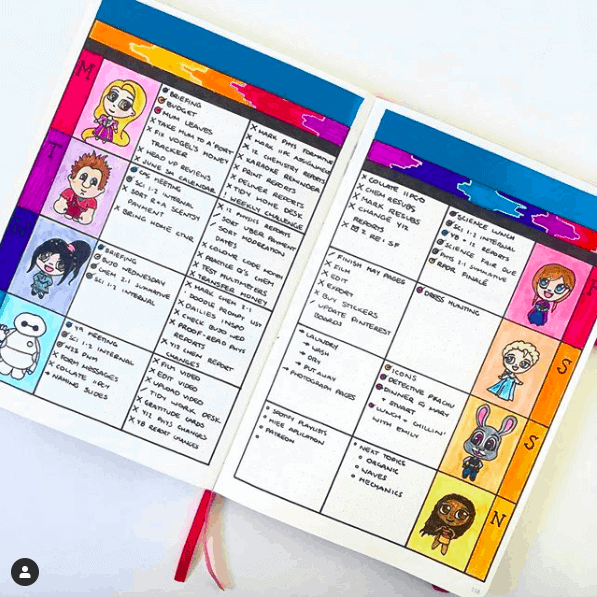 Our Source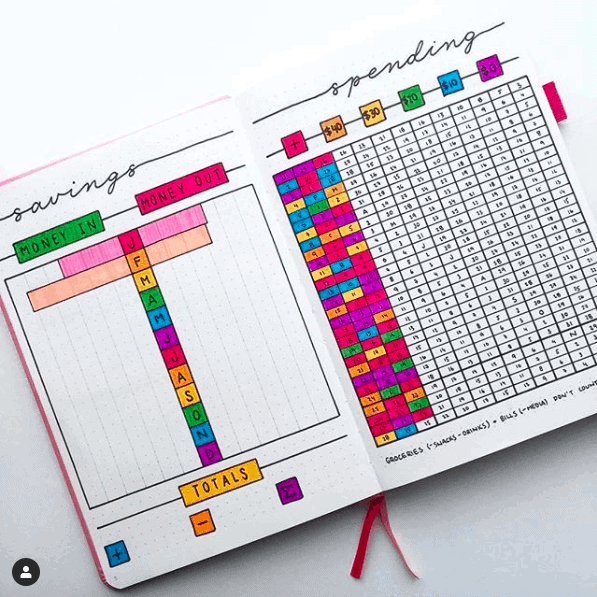 The Source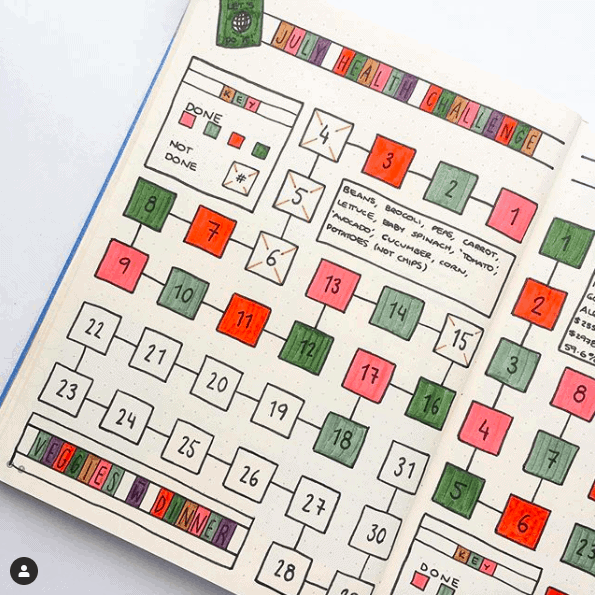 Our Source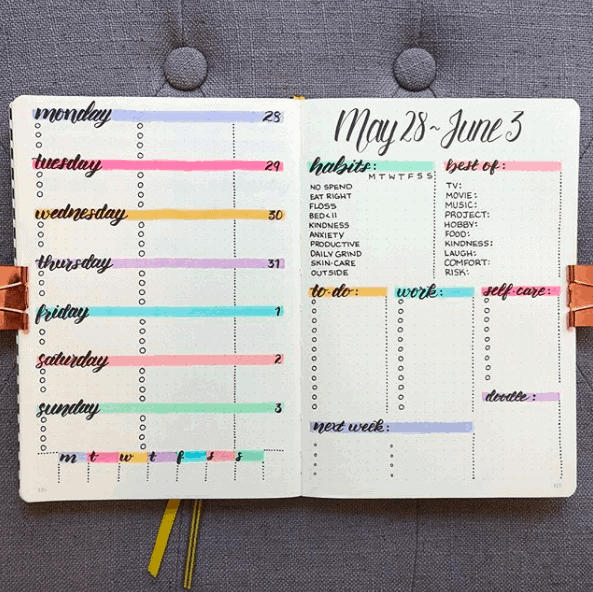 The Source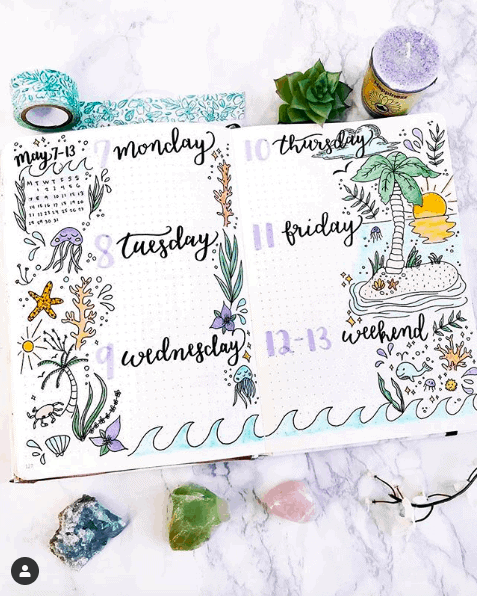 Our Source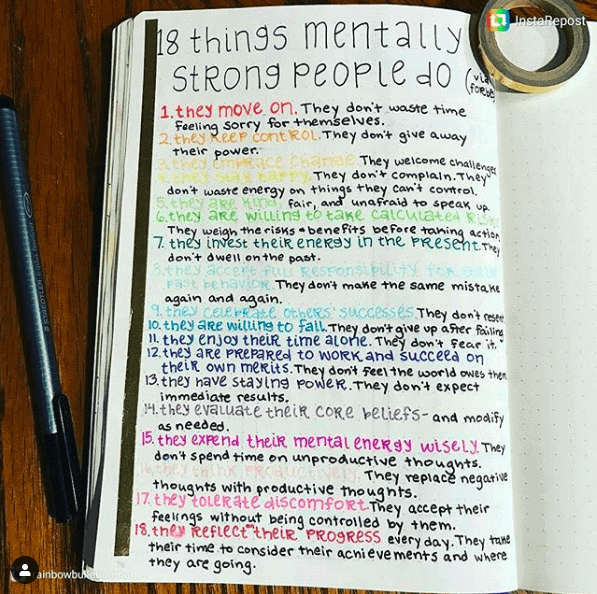 The Source
Work on your rainbow bullet journal theme now!
Using your mobile phone or tablet when planning stuff is useful, but nothing will ever beat the physical act of writing when it comes to organization and planning. A colorful dotted journal or bullet journal notebook inspires further productivity, and is good for tracking your long-term goals. 
AWeber Sign Up Form authentication failed. Please verify the settings to continue to use AWeber Sign Up Form.
Read More About Bullet Journals:
If you have any questions about rainbow bujos leave a comment below.