We may earn money or products from the companies mentioned in this post.
THESE BULLET JOURNAL KEYS I FOUND ARE MAGNIFICENT. I'M THRILLED THAT I FOUND THESE SIMPLE BULLET JOURNAL KEY LAYOUT AND SYMBOL IDEAS AND THAT I CAN SHARE THEM WITH YOU!
Bullet journal keys are a list of your signifiers and what they mean. The original bullet journal aka "bullet diary" was created for quick note-taking, which meant that the key was essential to breaking the code. It reminds me of when I was a kid and I used to write in code so my sister couldn't read my diary.  
Bullet Journal key symbols are also perfect for those of us who thrive on being super productive. Today, I would coin bullet journaling as the ultimate "Bullet Journal Productivity Method" – if I had to name it anything 😉
Before we get started sharing the magnificent bullet journal keys and hacks I have found, lets give you a few tips.
SOME HACKS AND TIPS :
Don't over complicate your keys.  What I found it that the more signifiers a person has, the less likely they are to use them.

Consider color-coding alongside your symbols – it makes it fun, especially on those days when you could use some cheer.

Put the key somewhere that is easy to find, like the front inside cover. 

And finally, another bullet journal hack is to tape the key onto a page so that it folds out.  Then you can find it super easy from any page. (see the photo below, as an example) And you can do it any way that you want to!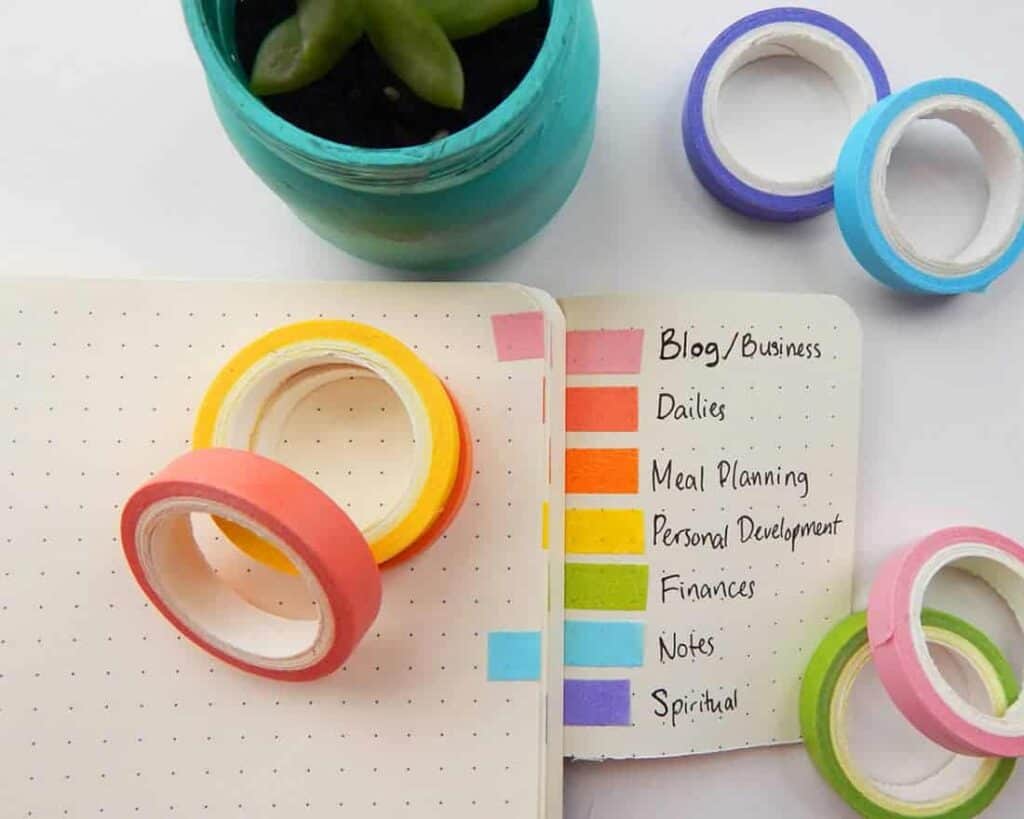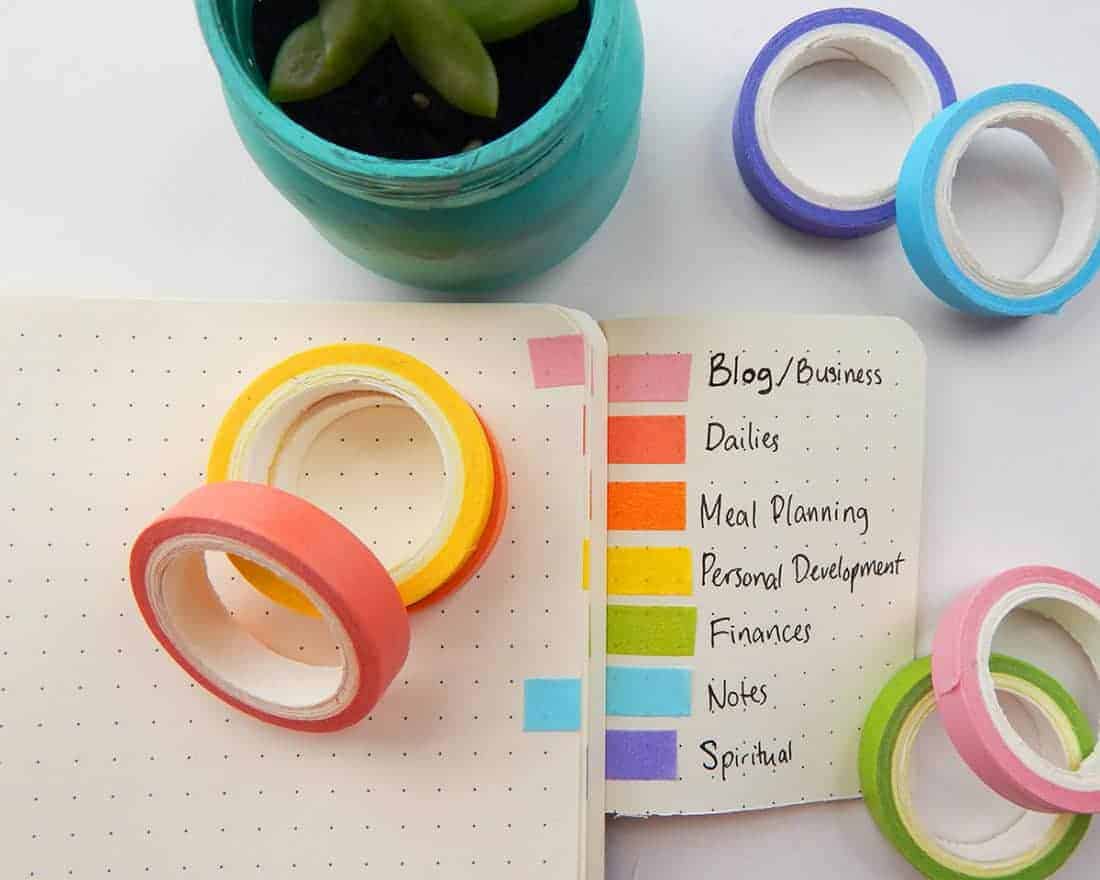 The bullet journal is so customizable so that you can create a journal format however you want!  Your bullet journal key is totally customizable to your life!  
IF YOU WANT MORE BULLET JOURNAL HACKS THEN YOU SHOULD READ THIS POST:
11 Bullet Journal Hacks That You Must Swipe
WHAT IS THE BEST BULLET JOURNAL AND TOOLS TO BUY?
Before we dive into my favorite hacks, I want to share some of my best bullet journal tools and where to buy an affordable bullet journal.
✅ This journal stencil planner set that you can use not just for your bullet journal, but also for handmade family holiday cards, greeting cards and letters.
✅ This bullet journal notebook that is 24% heavier compared to other journal brands.
✅  This card ink pen set can help you make beautiful letterings and line widths.
✅ These fine tip pens will change the way you approach drawing in your bullet journal.  I adore them and I can't live without them.
✅ These ball pens are loved by many bullet journalist friends because of its great for creating flowy strokes. 
✅ This highlighter pen set is a top choice for those who love bullet journaling. 
✅ These washable markers are perfect for writing, coloring and drawing.
✅ These washi tapes have wonderful, unique patterns.
✅ These set of pens are designed for every person who loves calligraphy, drawing, and art therapy. 
✅ This graphite paper will save you tons of time by capturing each detail in your original design smoothly. 
✅ These bullet journal stickers will look beautiful for almost every kind of spread imaginable. 
✅  These watercolor brush pens offer good colors for blending and shading bigger areas.
✅  These sticky notes will help you remember important activities and dates. 
I remember when I started, I totally overwhelmed myself and thought bullet journaling was complicated. Really, the only thing you need is your bullet journal and a pen.  So please don't get overwhelmed if you are brand new to bullet journaling. Just keep in mind that markers are super useful for coloring your journal and journal stencils will help save you loads of time in creating incredible layouts.
I often get asked….
HOW DO YOU MAKE YOUR BULLET JOURNAL VISUALLY APPEALING WITHOUT SPENDING A TON OF TIME?
This really does depend on you.  I am a marketer by trade and so I have to be super productive.  When I got started bullet journaling, I did a ton of research on different bullet journal keys! I wanted to see which bullet diary with a key would give me the inspiration to create one that was simple & convenient for me.  And then it left me time to spend on other parts of bullet journaling like layouts, doodling, and using stickers (my favorite). 
Now, let's move on and talk about the real reason, you are here…
BULLET JOURNAL KEYS :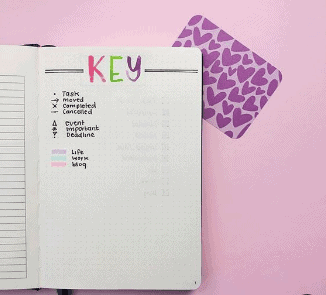 The Source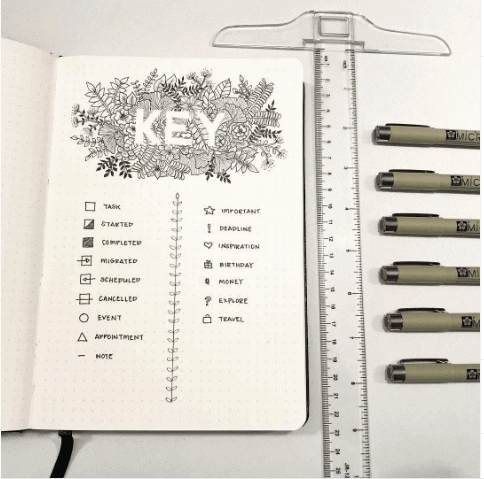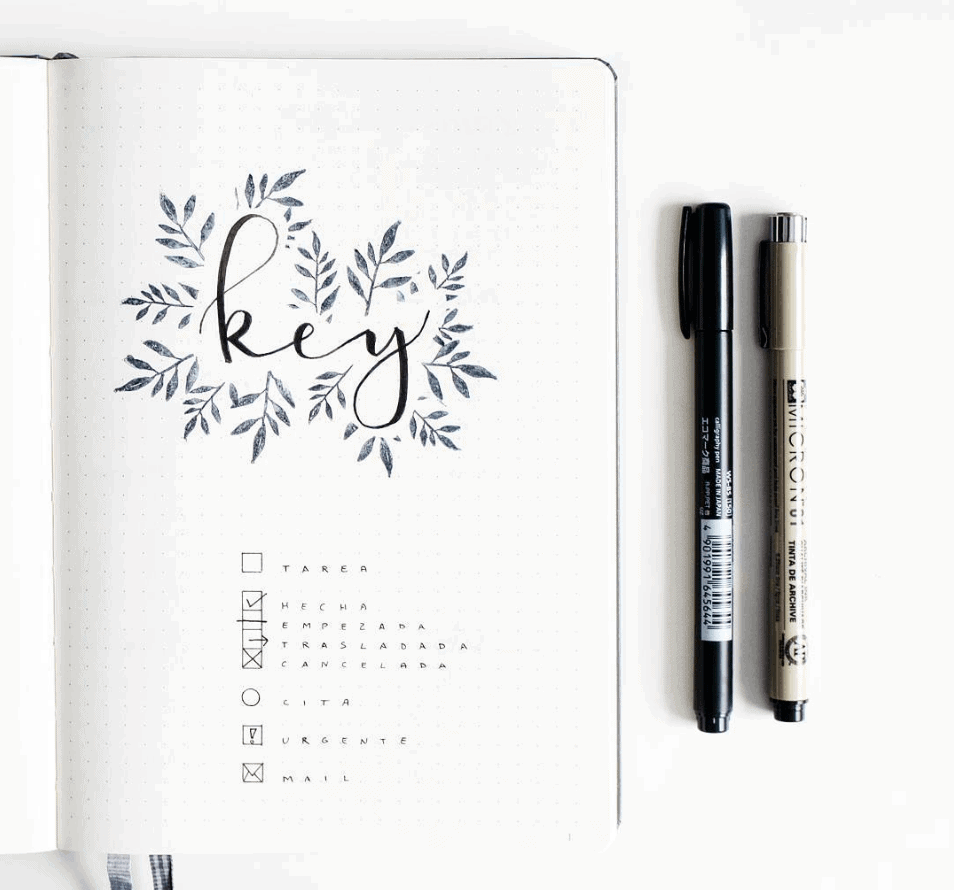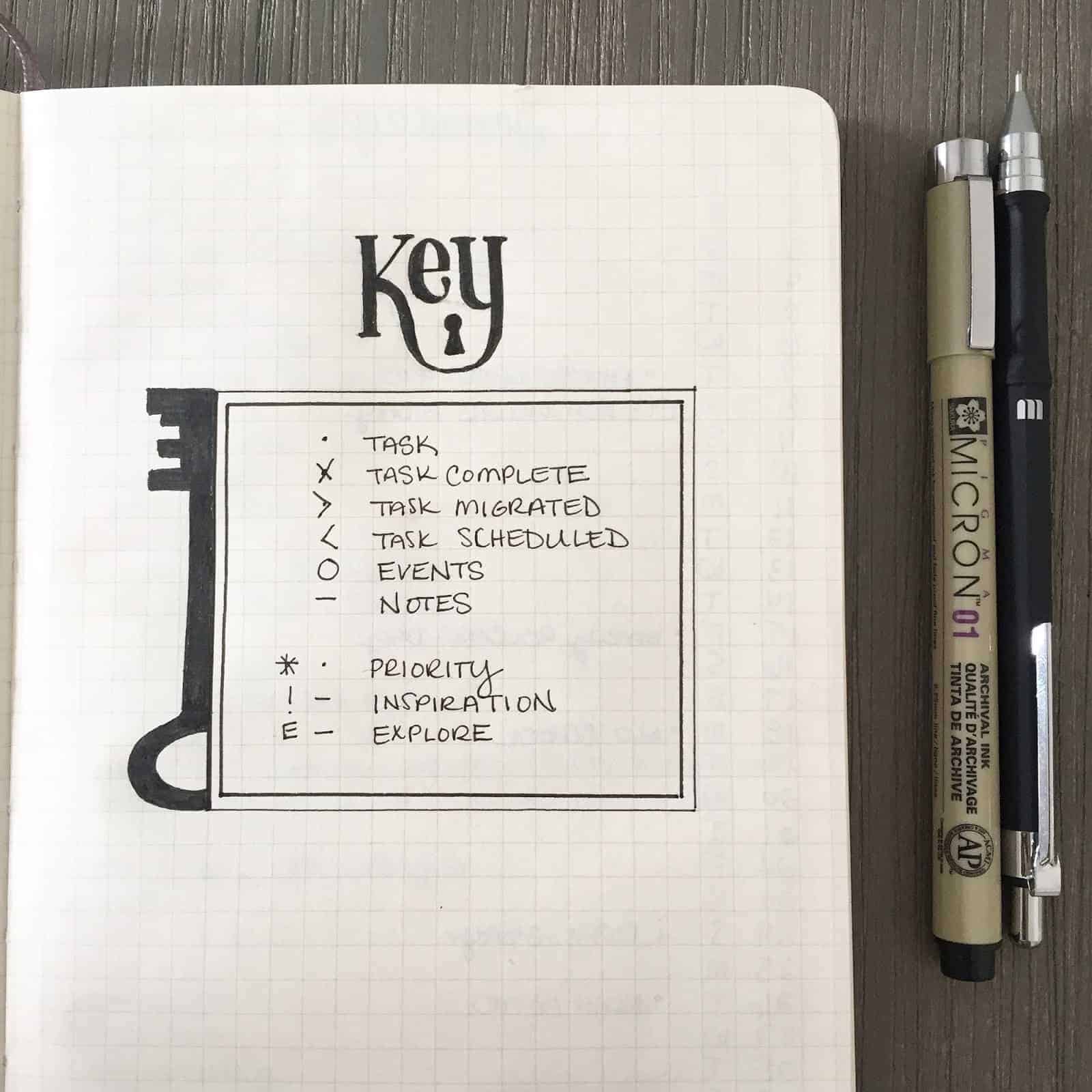 The Source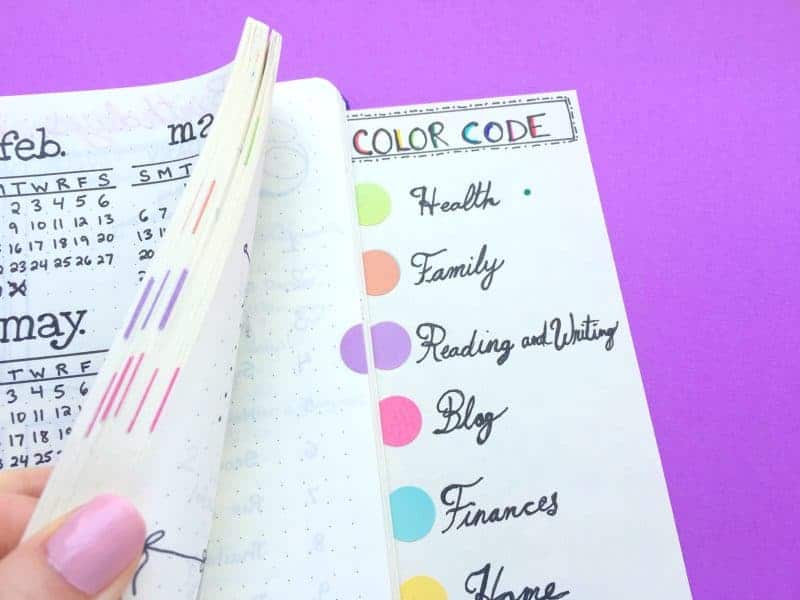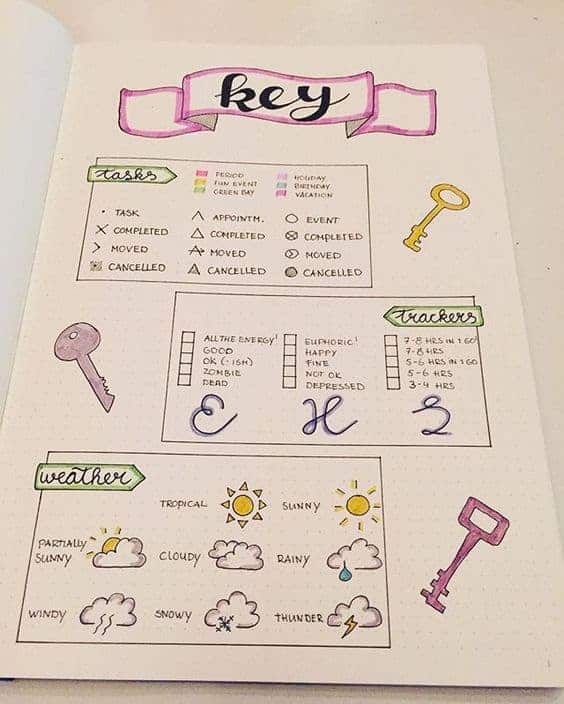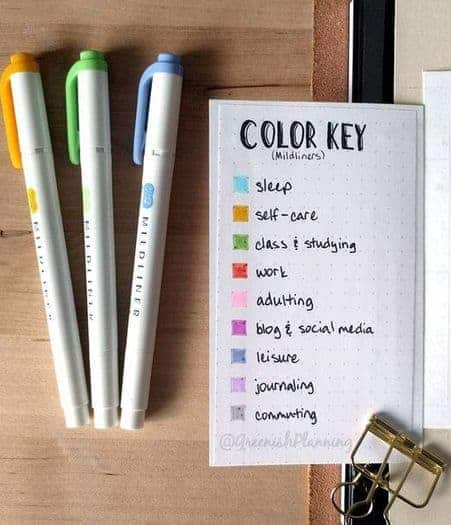 The Source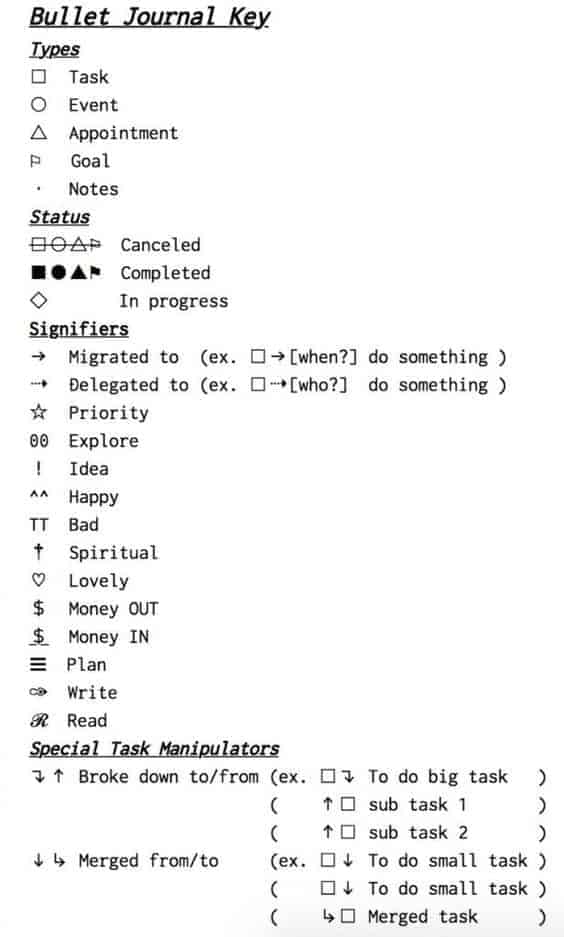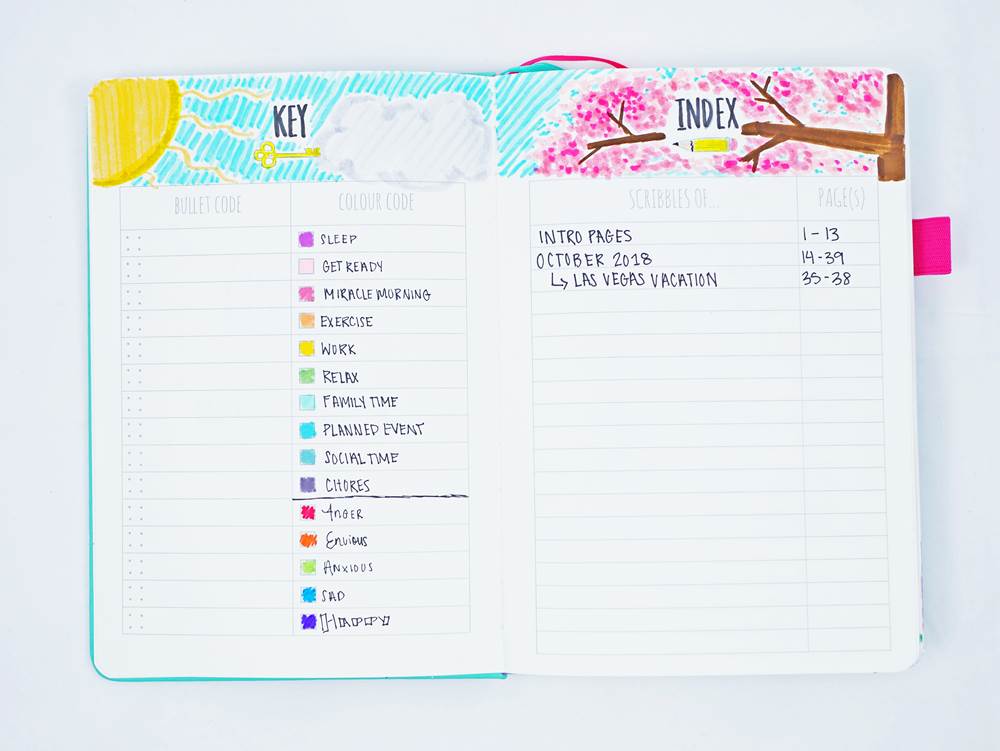 The Source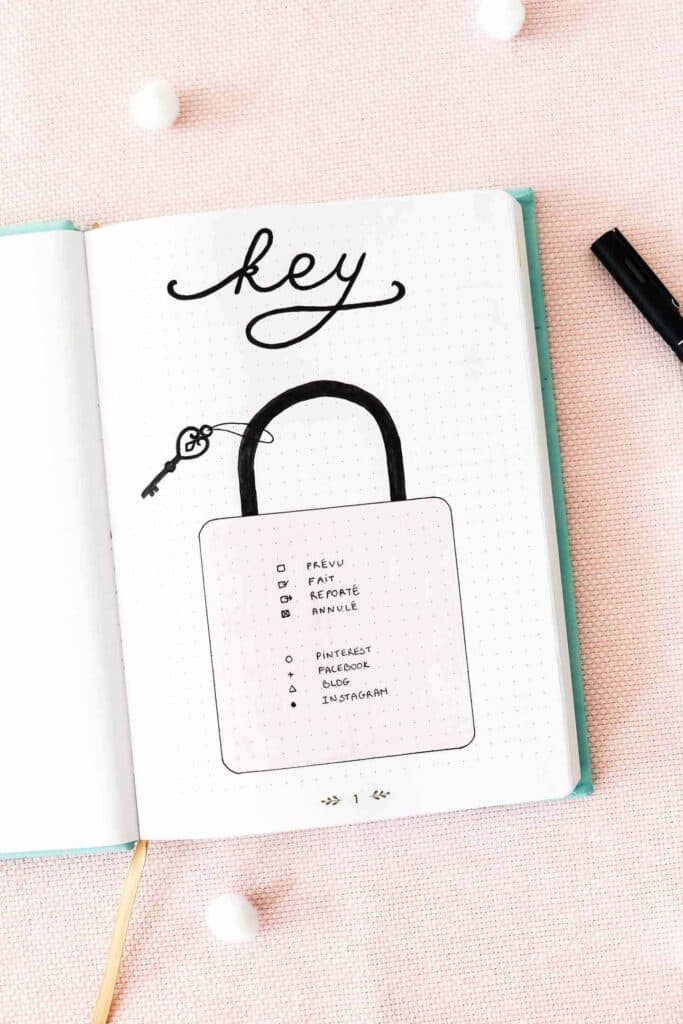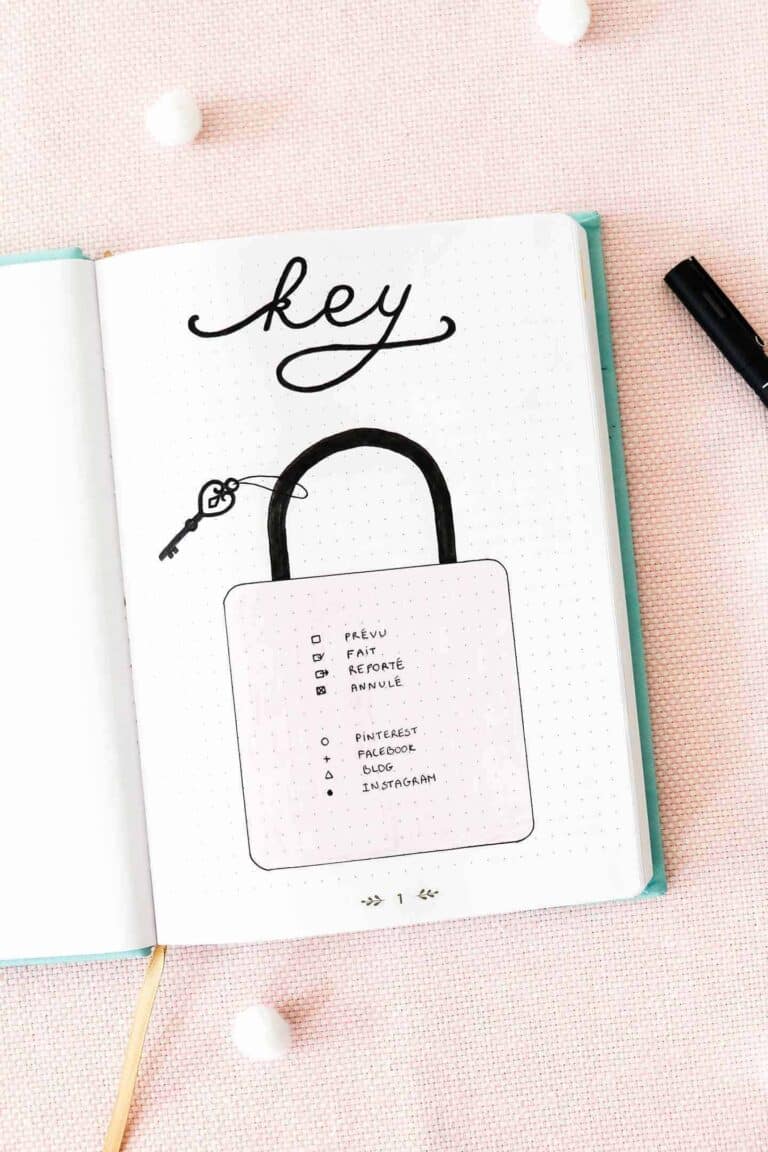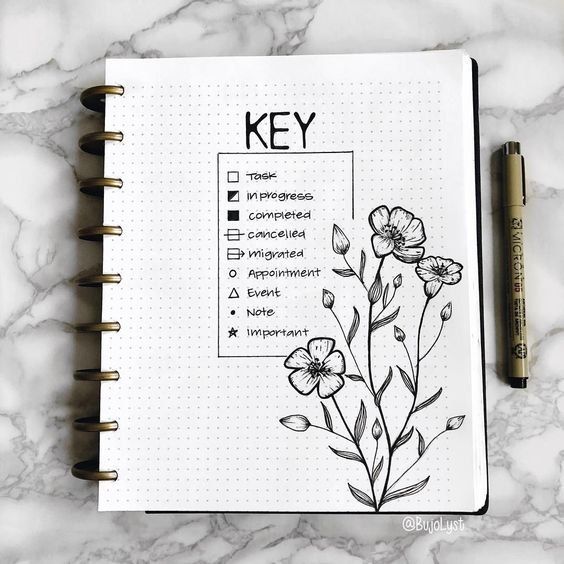 Spectacular Source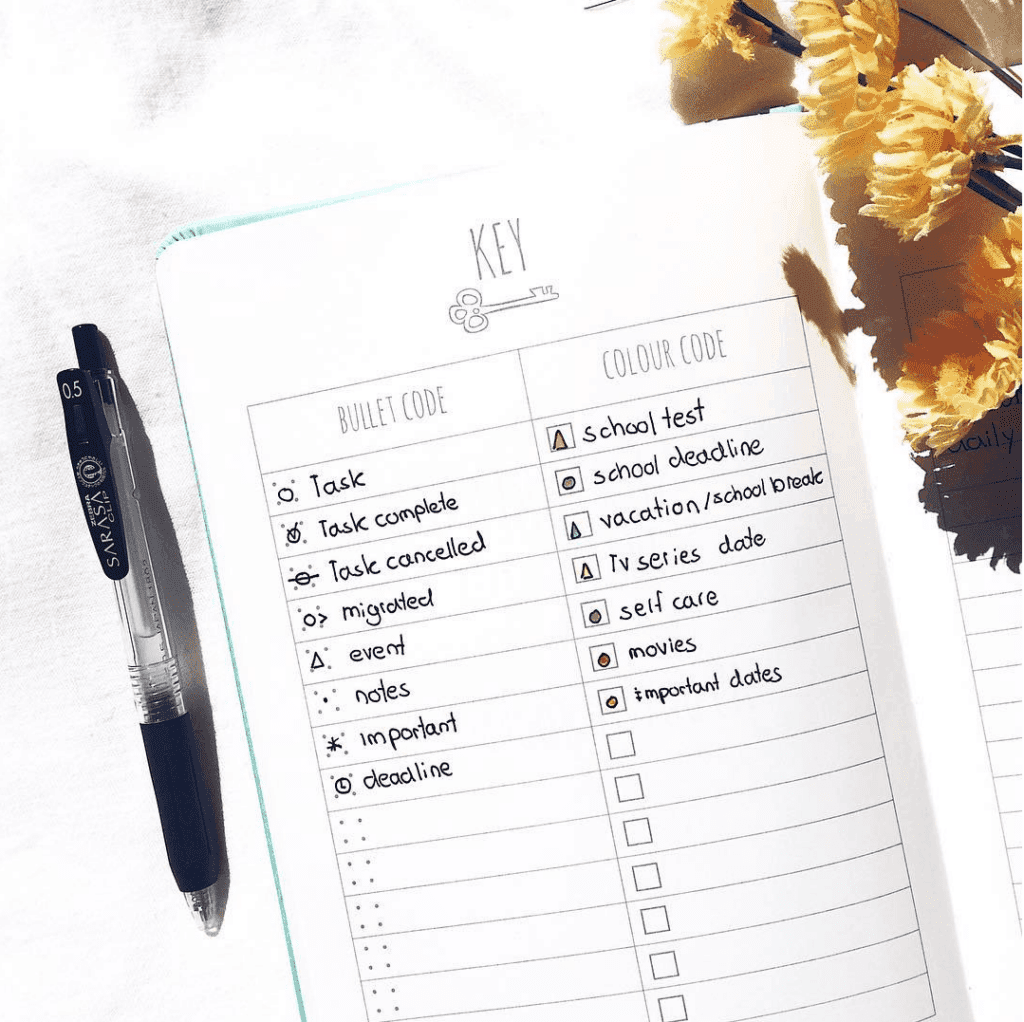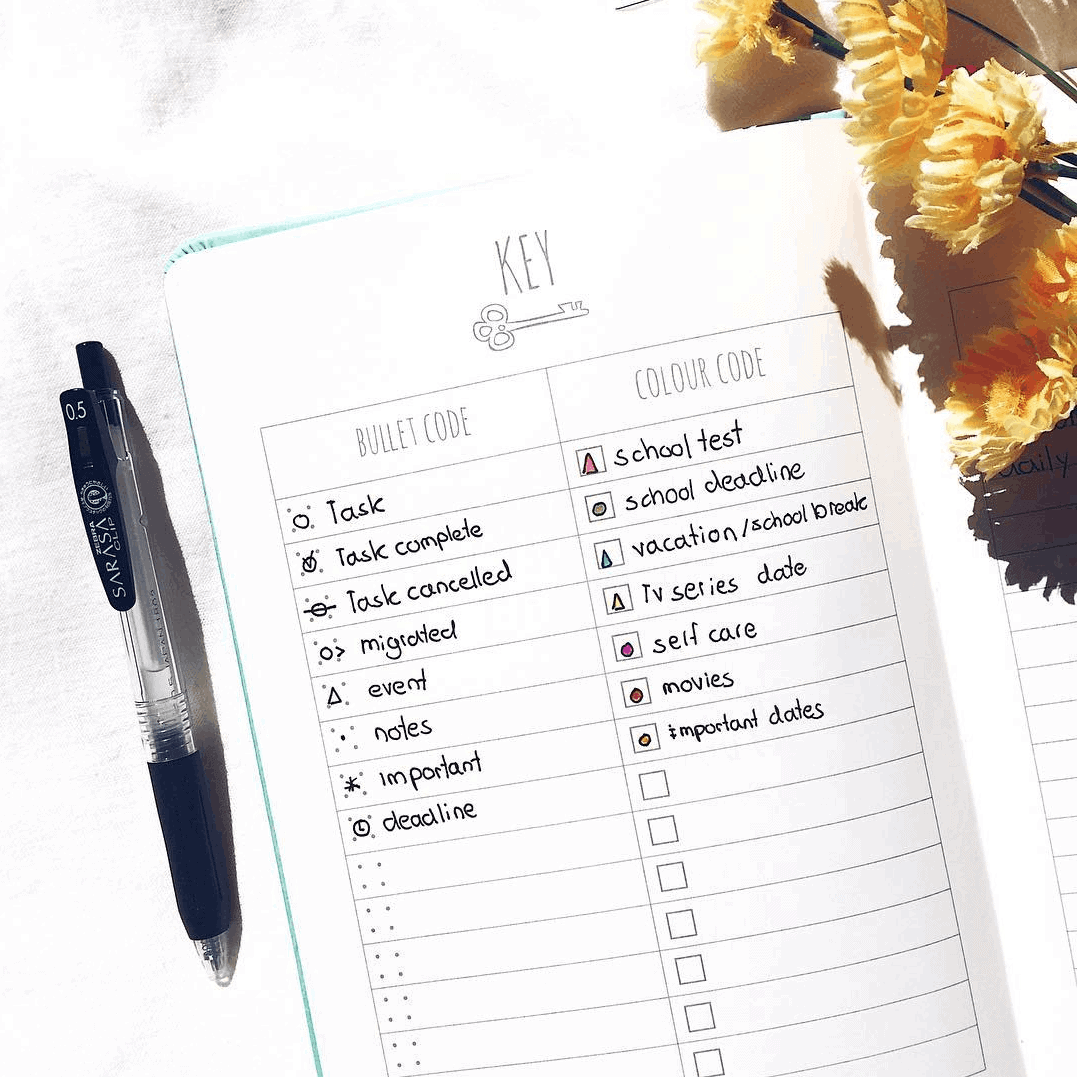 The Source
FAB Source
LET'S CHAT ABOUT YOU!
Now that you have seen these examples of bullet journal keys, what is the most important thing for you to include in your bullet journal key? Share your thoughts in the comments below:
DON'T FORGET TO PIN TO READ IT AGAIN LATER!
AWeber Sign Up Form authentication failed. Please verify the settings to continue to use AWeber Sign Up Form.
IF YOU ENJOYED THIS POST ABOUT BULLET JOURNAL KEYS THEN YOU MIGHT ALSO ENJOY:
11 Bullet Journal Hacks That You Must Swipe
13 Minimalist Bullet Journal Weekly Spread and Layout Ideas